Distance: 77 km
Time: 3 hours 50 minutes
Average speed: 20.1 kph
Ascent: 267 m
Descent: 218 m
Total distance: 1,209 km
Total time: 64 hours 14 minutes
Our lodgings were stunning – a beautiful, ancient timber building, carefully restored by its new owners Marlène and Johanna. Our room was four stories up, which involved climbing an amazing internal staircase.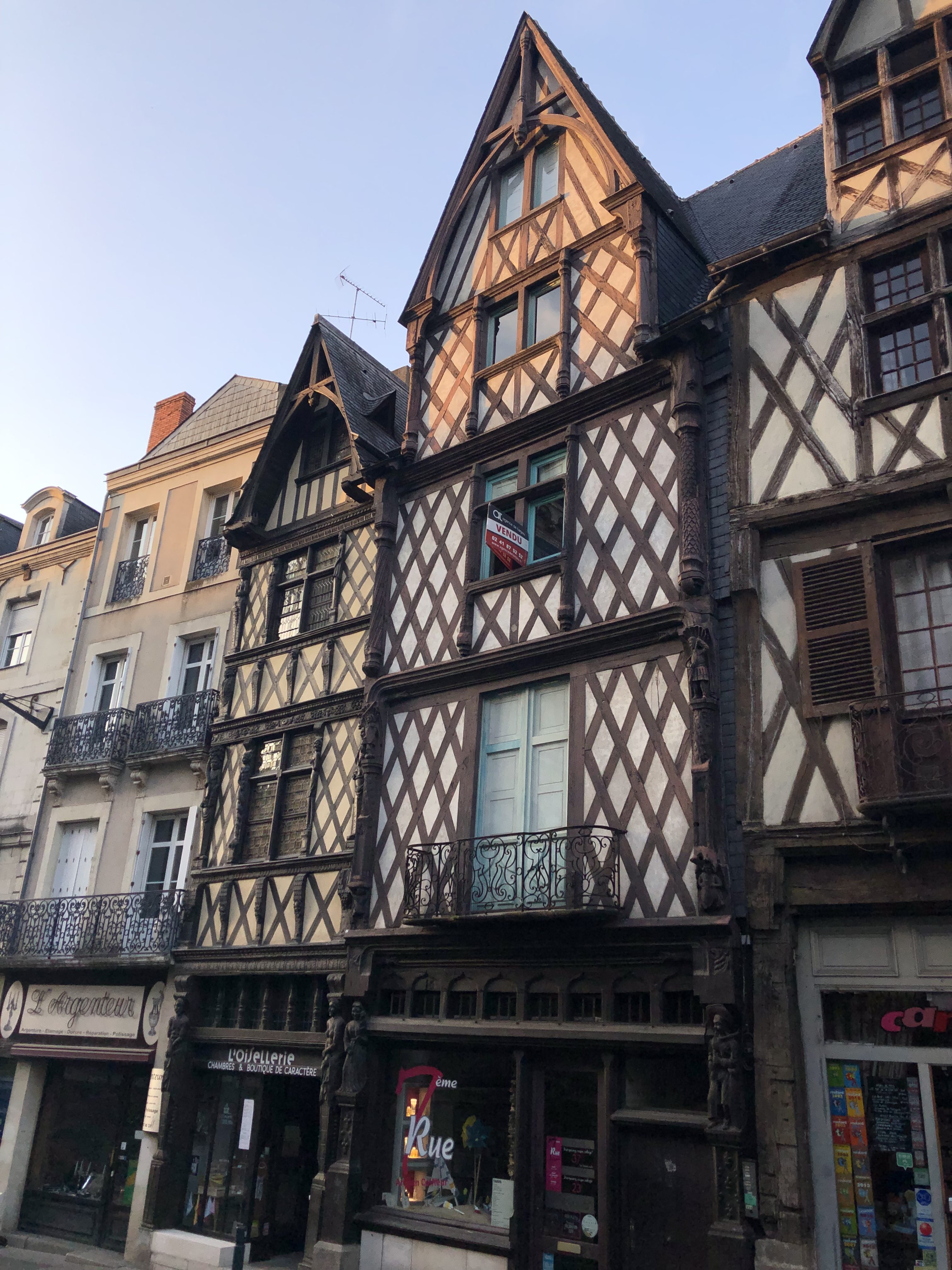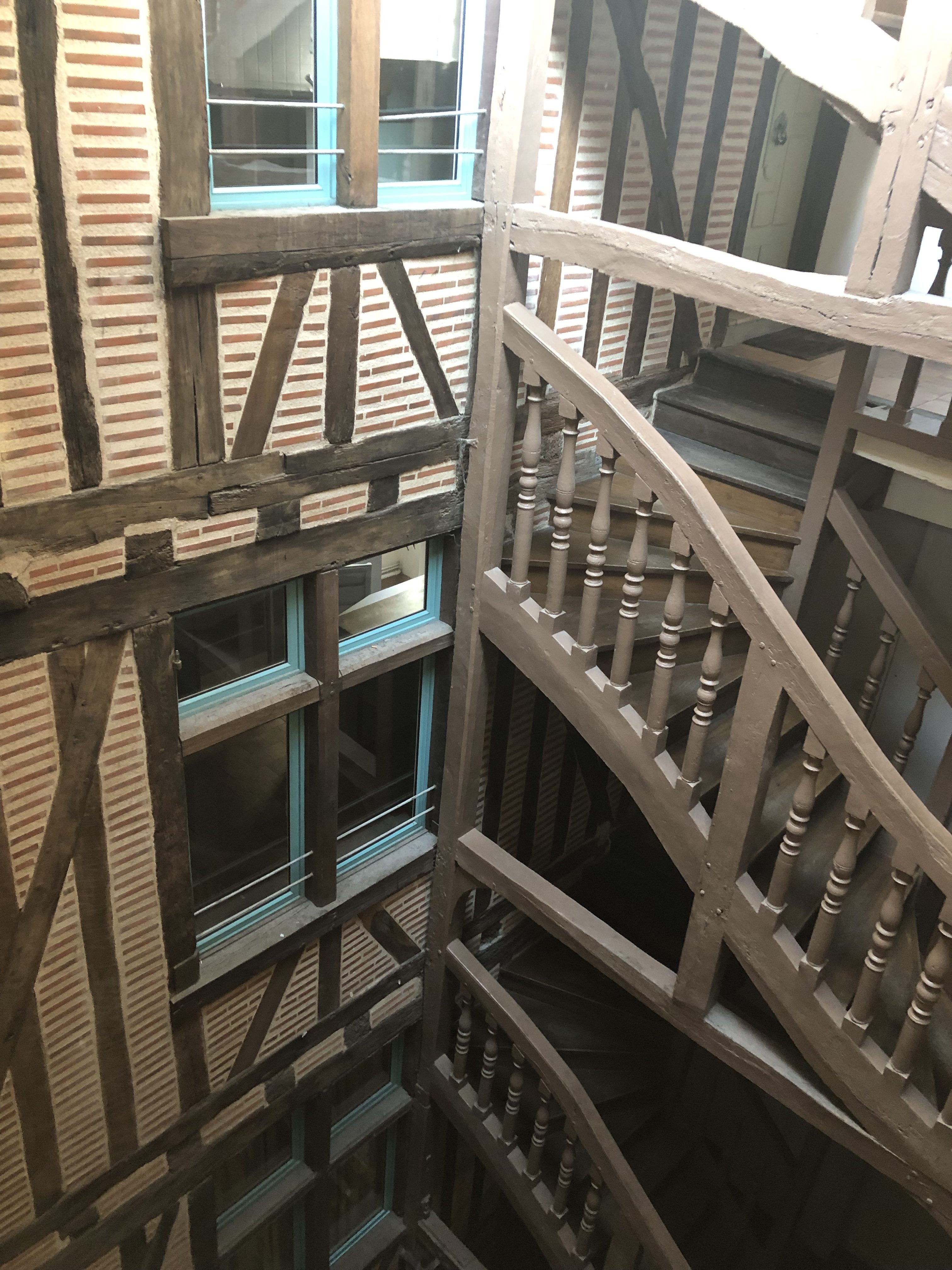 After settling in we wandered out to have a look at Angers, walking through narrow streets of half-timbered buildings.
Partly as a result of the local geology it has a different character to the Loire towns we've seen, and as it isn't on the Loire that's probably entirely appropriate. It sits on the River Maine, another Loire tributary, and a big one this time. The Cathédrale Saint-Maurice d'Angers was directly opposite our lodgings, and sits high above the river.
We walked around the exterior – a service was taking place inside so we left them to their devotions. From the front of the cathedral a large set of stone stairs descends to the river, and a delightful grassy area next to the river provides good views back to the cathedral and to the château.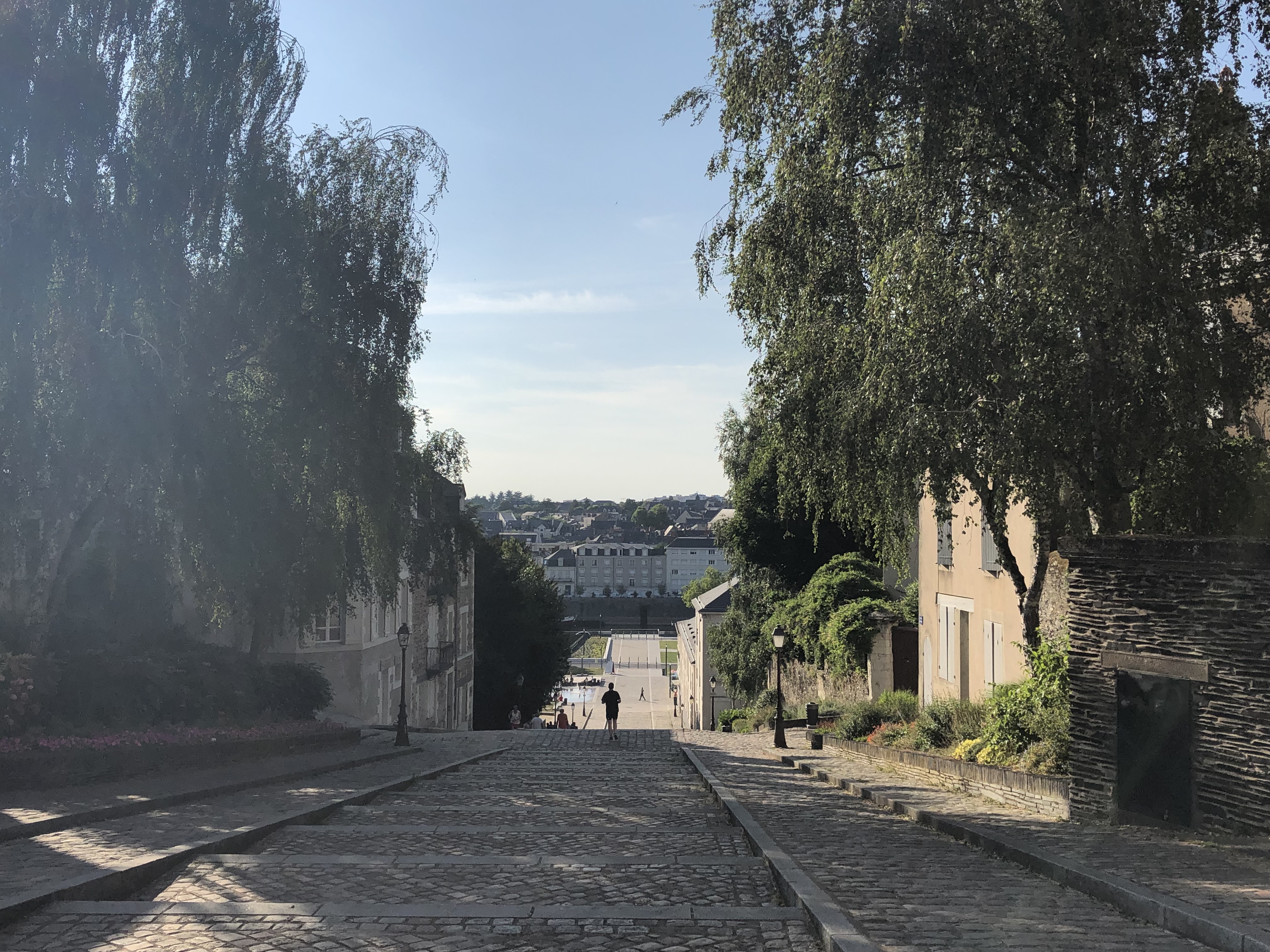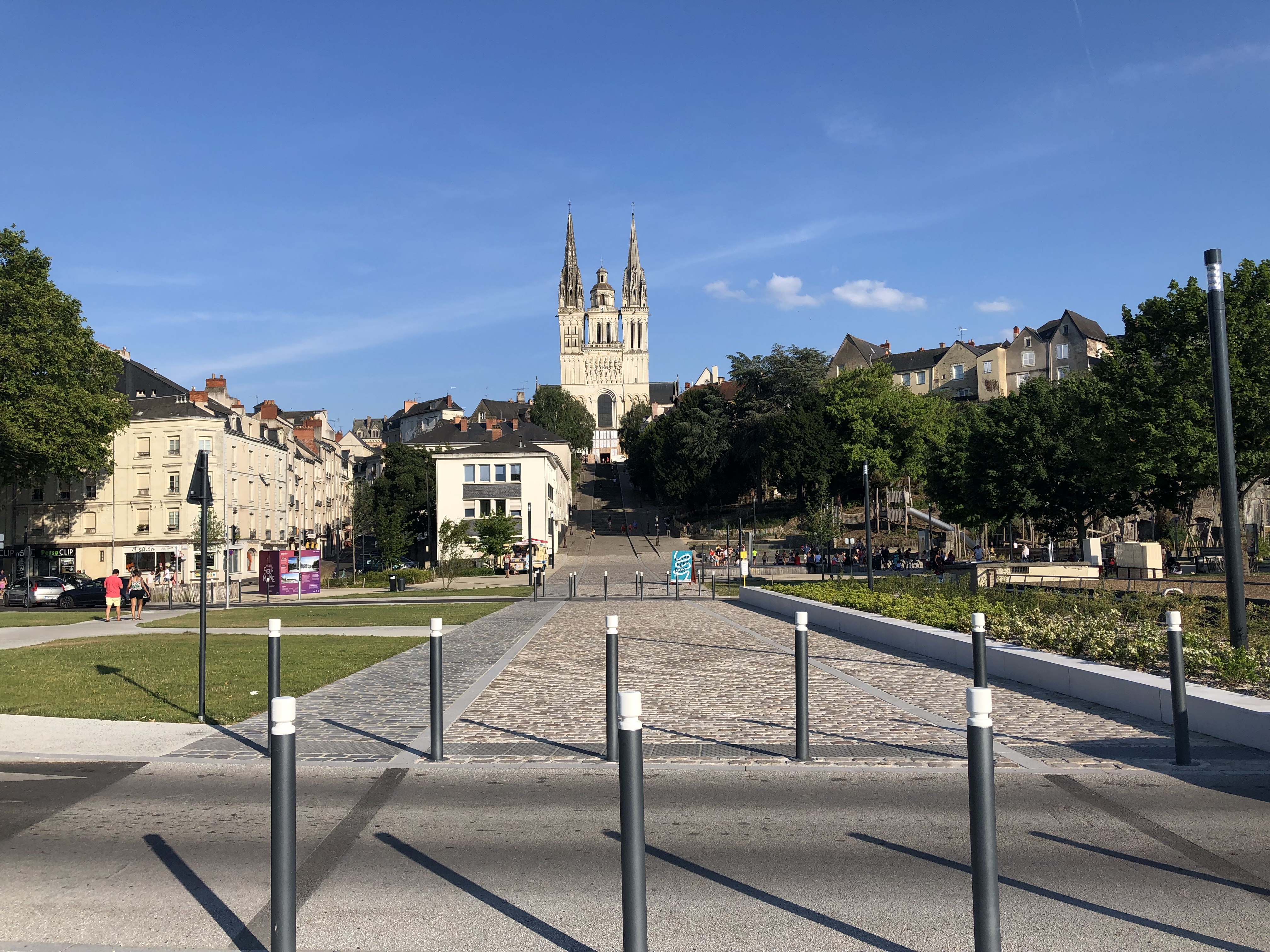 The Château d'Angers is not of the fairy-tale persuasion, unlike most of those we have already seen. It's a massive, muscular, dominant building which looks as though it would have been impenetrable to attack when first built. It's darker too, because of the use of the local slate in its construction, and surrounding it is a deep (now waterless) moat, which hosts some imaginatively designed knot gardens. We walked up to where a high terrace enabled us to see both the château close up and a sweeping view of the Maine below us.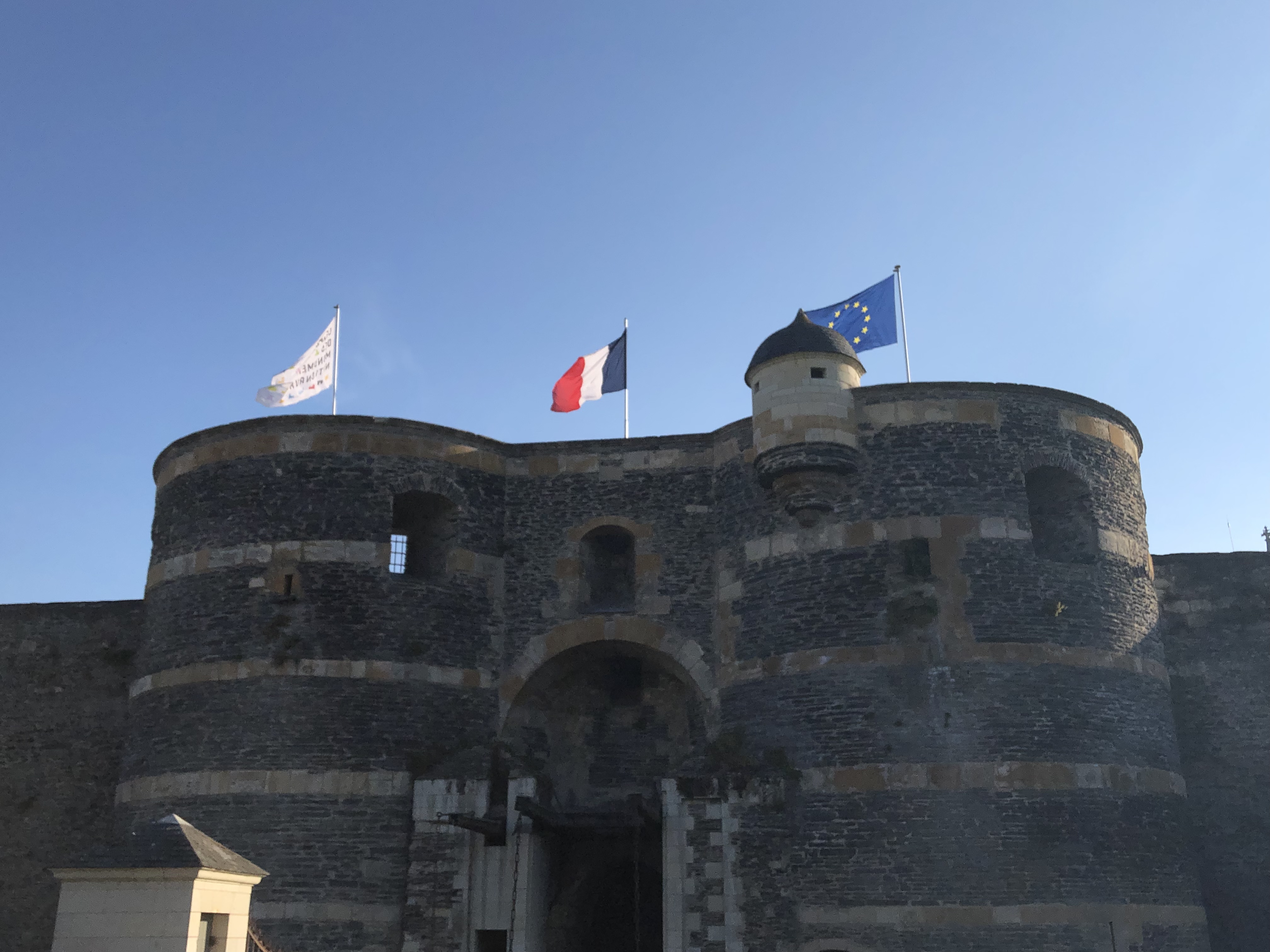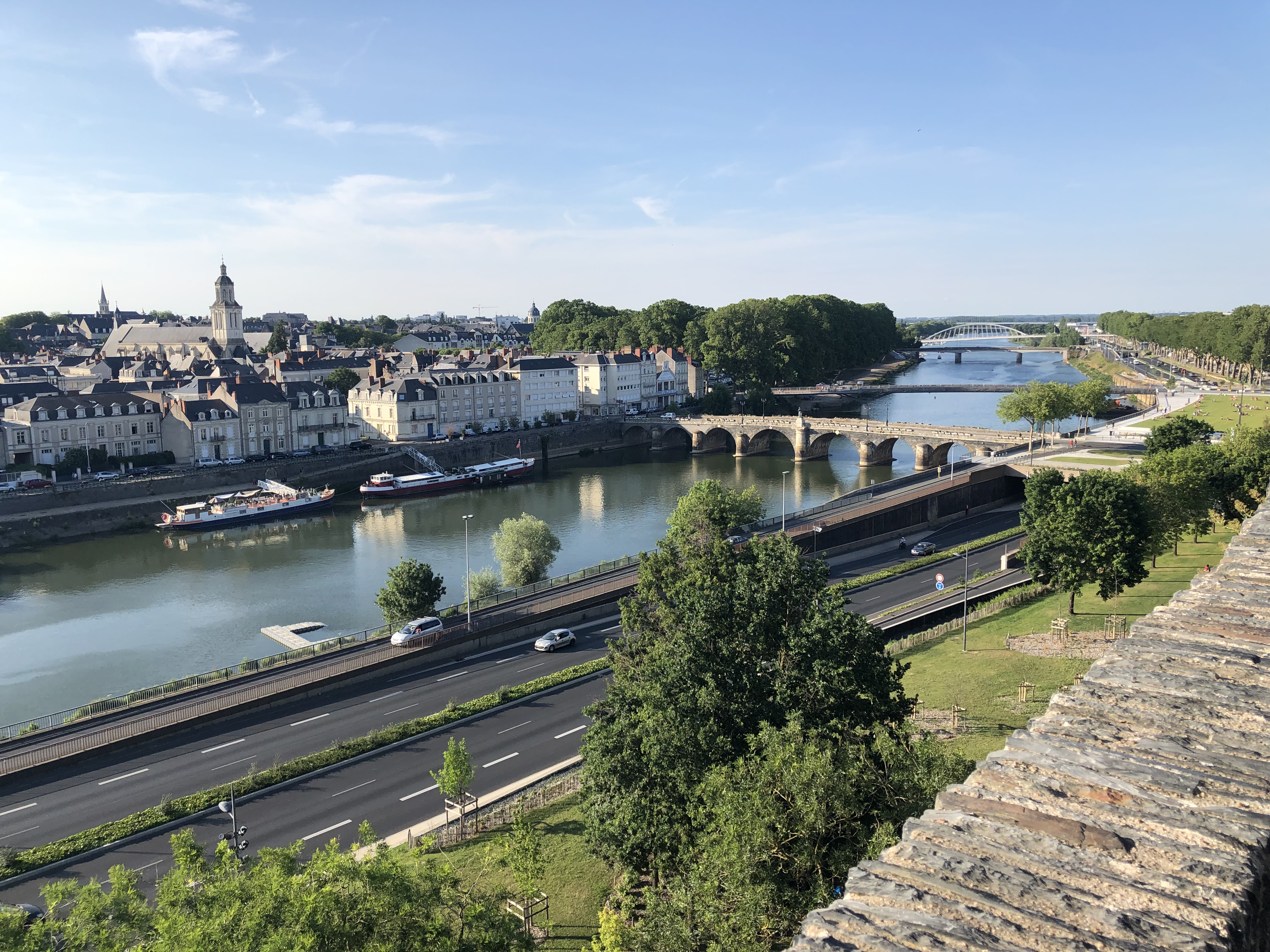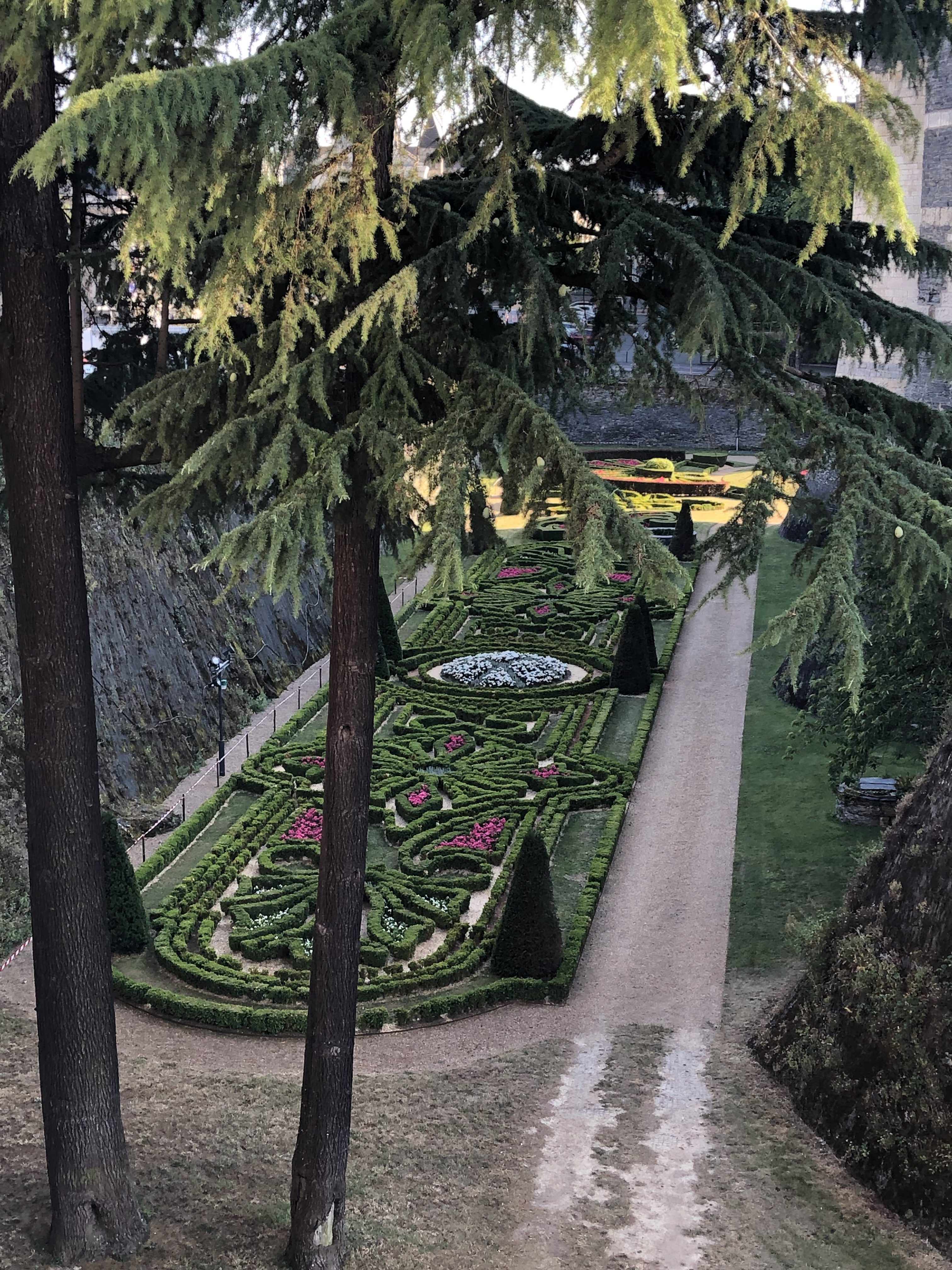 By now hunger was setting in, and we set out to find our chosen restaurant. It being a Sunday, the search for open restaurants was quite frustrating and largely fruitless. Eventually we settled on an Italian restaurant near the station. Clearly others had had the same idea, and the outside seating was full. We had little choice but to eat inside, which proved to be a warm experience. The food was good, though, and we tucked into a bottle of Anjou wine.
It was another hot night, and the Stoker was feeling a little unwell when we awoke. This was a little worrying as we had a fairly long day in prospect, but she did feel well enough to cycle. We ate as much breakfast as we could (which wasn't very much, though it was very good), before setting off in bright sunshine, just for a change!
We headed straight across the bridge to the other side of the Maine, and then set about following it to its confluence with the Loire, initially through green parkland right next to the river.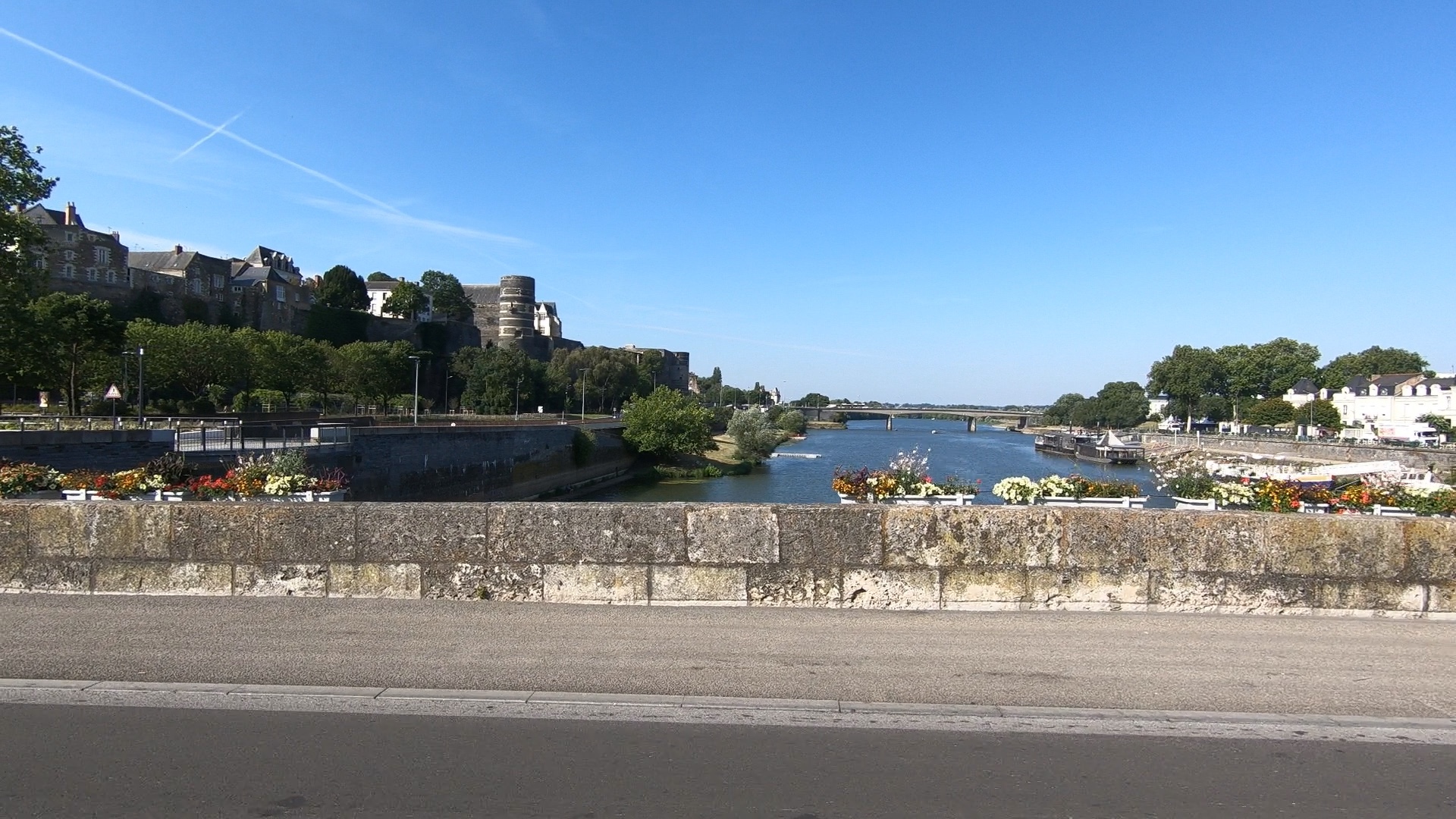 It proved to be a slow start, because of the variable quality of the track surfaces, but we were going well enough. We also became tangled up with a group of youthful mountain-bike riders, out for a guided ride with a couple of adults. We seemed to overtake each other intermittently for about the first ten kilometres. We weren't doing wheelies, though.
Soon the wide Maine joined the even wider Loire at the appropriately named town of Bouchemaine.
We continued on tracks close to the riverside before climbing steeply into the town of Savennières, where we stopped to take on refreshments and allowed the mountain-bikers to pass us once again. Although the Stoker was still feeling below-par we seemed to be making steady progress.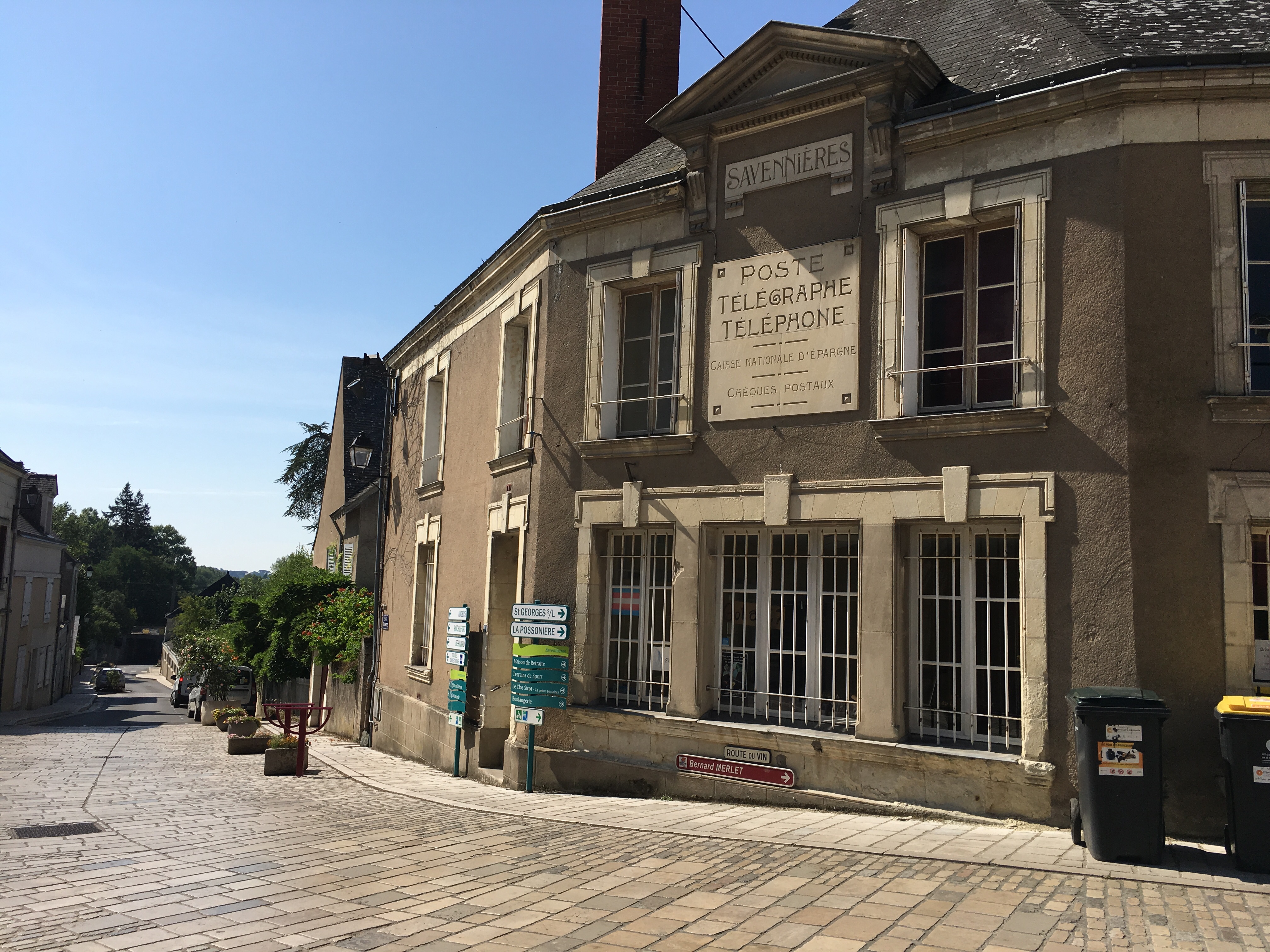 Near Chalonnes-sur-Loire we crossed onto an island mid-stream, enjoying a quiet ride along small tracks until we crossed fully onto the southern bank near Montjean-sur-Loire. Not too far now to our planned lunch spot, but we had some cereal bars to make sure that we wouldn't run out of fuel on the way. As it turned out it was one of the fastest sections of the day, spent mostly on well-surfaced roads alongside the river. This helped us to nudge our average up towards respectability. The steep climb into Saint-Florent-le-Vieil had the opposite effect, but we made it.
We lunched inside a busy restaurant in the town square. It wasn't brilliant, but the Captain had faux-filet and salad, and the Stoker managed two boules of chocolate ice-cream. A nearby parapet proved to be an excellent viewpoint down towards the river, and after we'd spent some time admiring that we set off with about twenty-five kilometres remaining.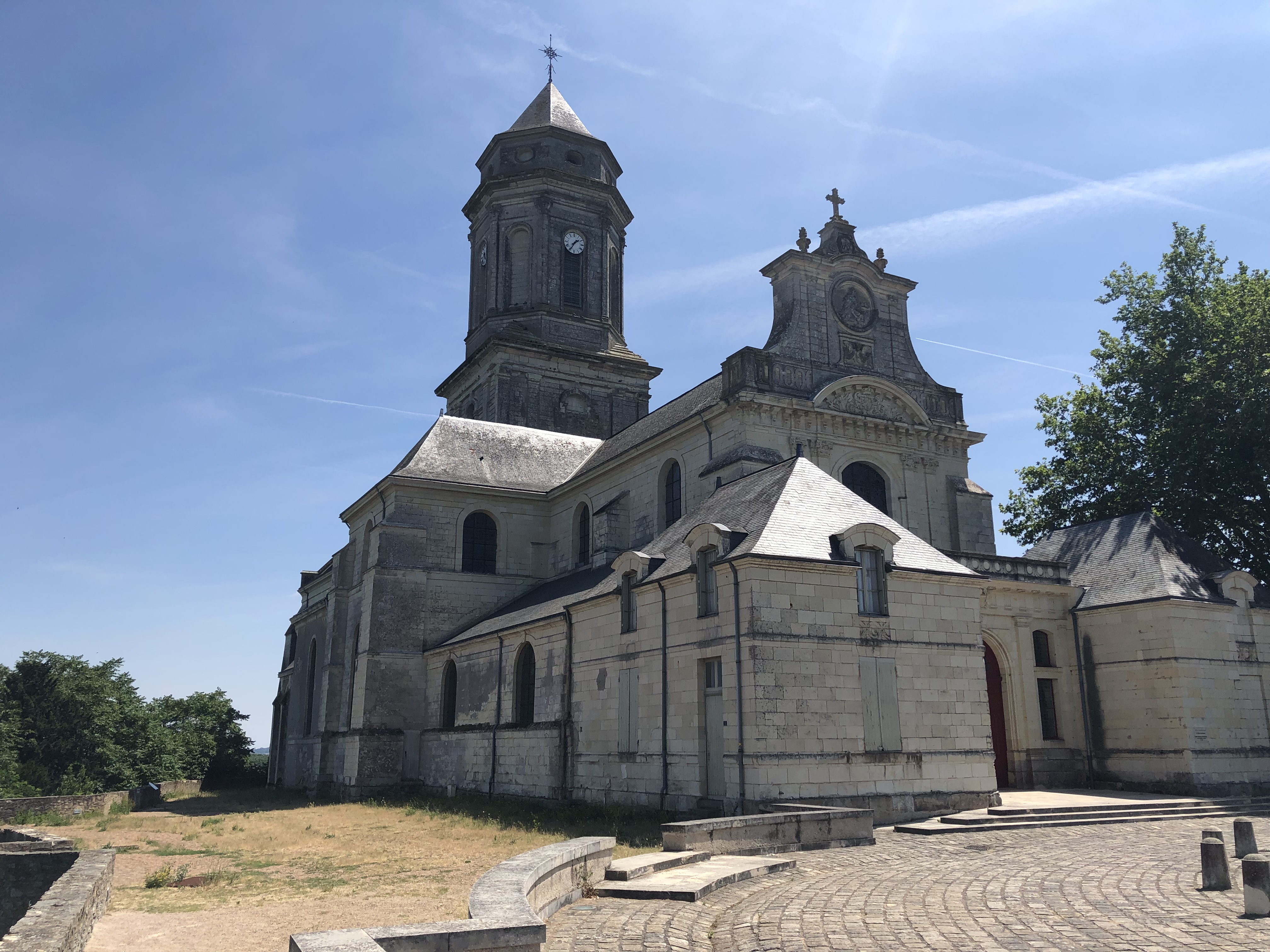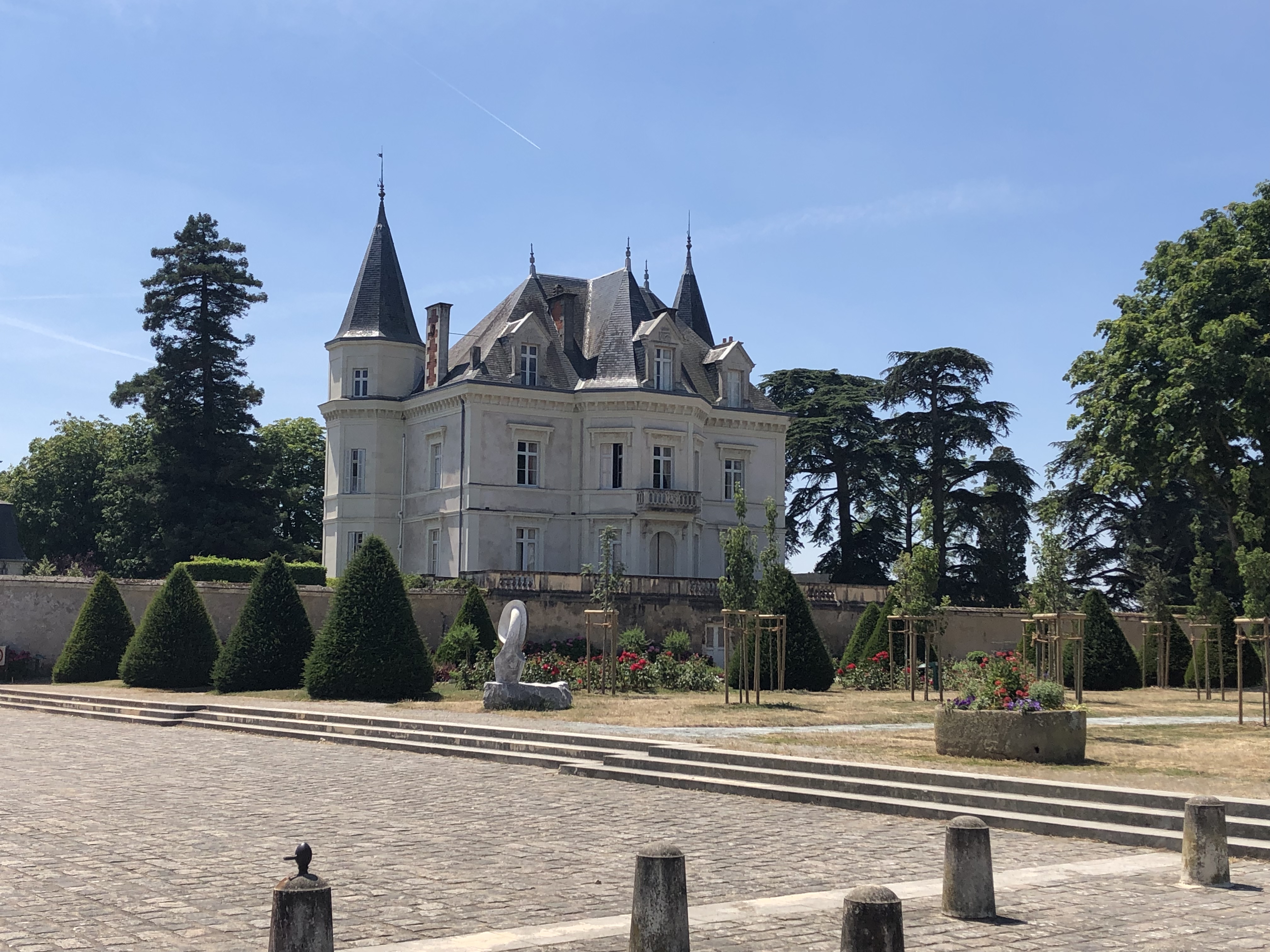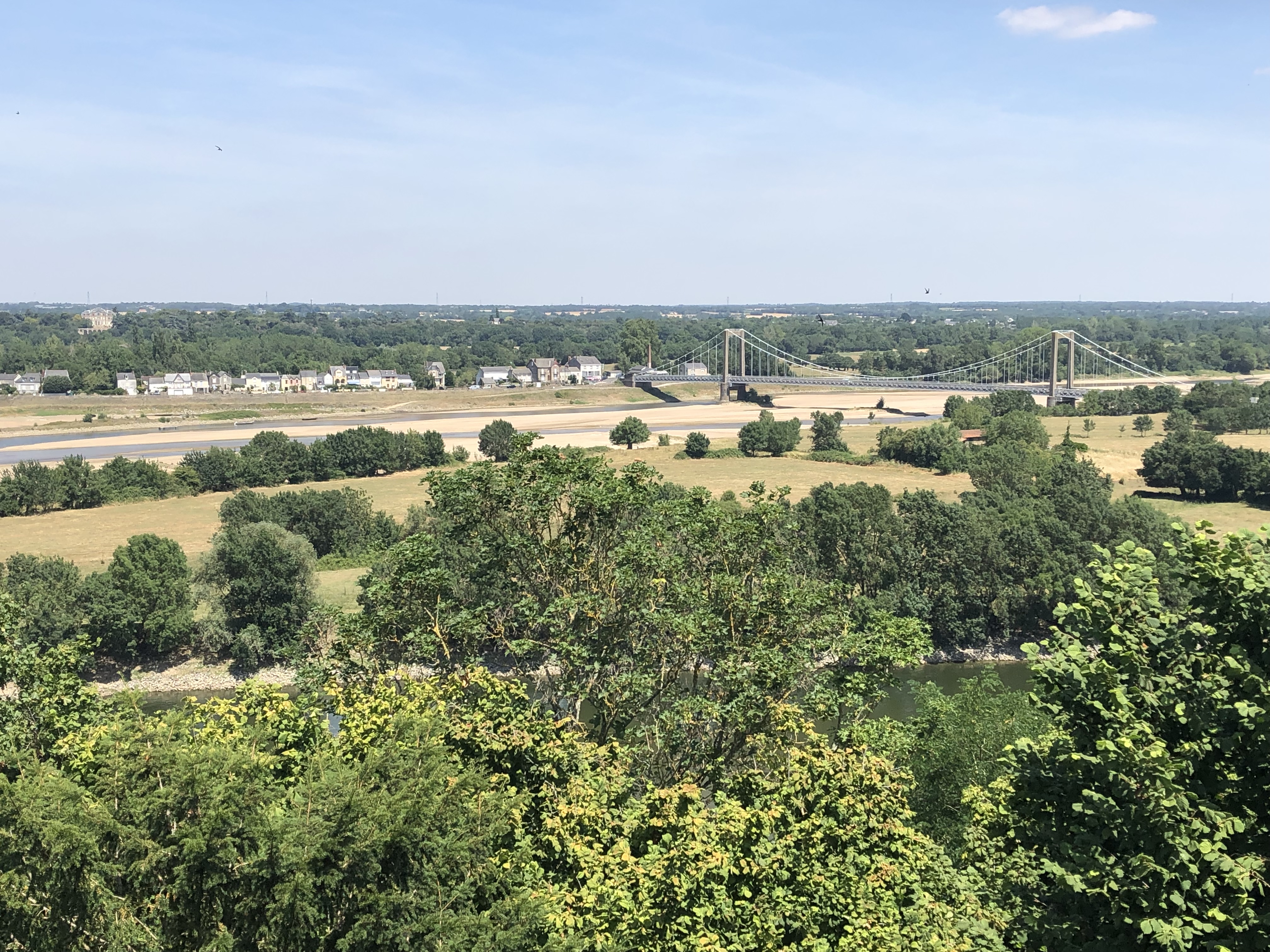 We stayed on the rive gauche for the first half of the journey, crossing at Ancenis to admire the château there, before a final ten kilometre section which brought us to Oudon.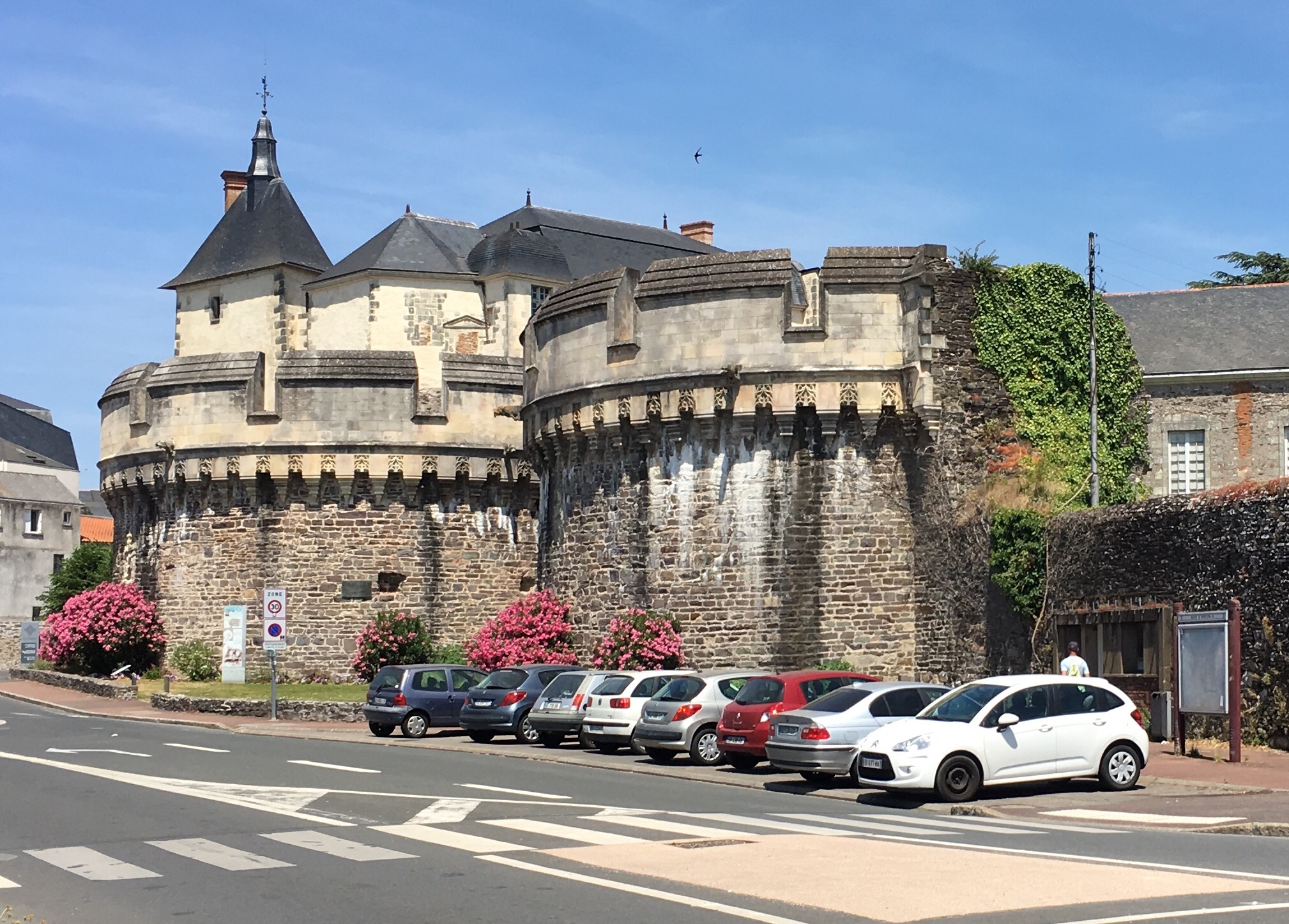 Here we stocked up on provisions for the evening meal before re-crossing the river and beginning a long, steady climb into the town of Champtoceaux and finding our lodgings, passing the "Moulin Perdu", the last watermill on the Loire en-route.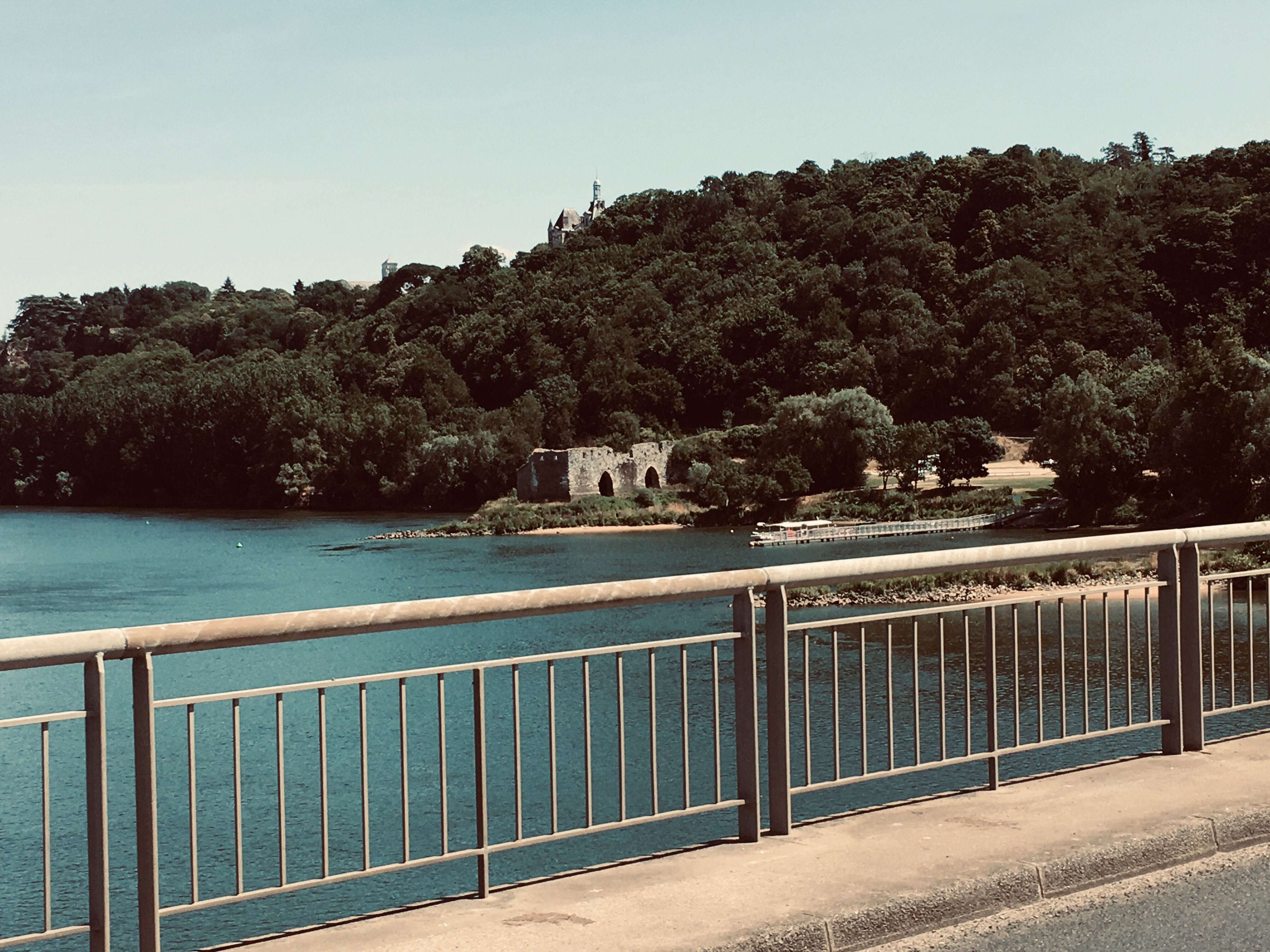 Tomorrow, we hope, the Stoker will be feeling much better and more able to enjoy a shorter day finishing in the town of Rouans.
Here's a video of today's route and today's track.