Distance: 61.77km
Time: 2 hours 47 minutes
Speed: 22.2 km/h
Ascent: 88 metres
Total distance: 512.17 km
Total time: 26 hours 27 minutes
Wordle scores: Captain 4 Stoker 4
Word of the day: "Diritto" (Dee-ree-toh) – direct, straight
The Captain writes:
Our hotel in Sermide, the Eolo, was characteristic of small town Italian hotels, at least in our experience. The hotelier had clearly been asleep when we telephoned him from the (closed) front door, but once he awoke and emerged he couldn't have been nicer or more helpful, despite having a rather gruff demeanour! Our room, too, was excellent – it had recently been refurbished, and we were able to enjoy an exciting stage of the Tour de France while the Stoker wrote yesterday's blog. A pool, too, had been advertised, but after yesterday's poor weather we chose not to seek it out. Would that we had one today, though!
For dinner we wandered towards the town centre and found Antica Trattoria Cavallucci. This was fabulous! We shared a starter of melon (for which Sermide is renowned) which had been sliced and garnished with ground black pepper and crispy guanciale. I would never have imagined putting those ingredients together, but it really, really worked! We both chose (different) pasta plus truffle main courses, and both of those were excellent too.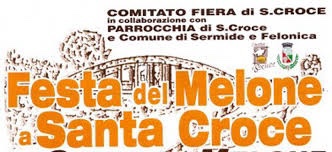 Unusually the hotel required us to check out by 9am, so we set an early alarm and, after an excellent breakfast, we were on our way shortly after 9. In all honesty today's route was fairly unmemorable – we pedalled mostly on quiet roads, occasionally on gravel tracks, surrounded throughout by agriculture – today including apples, maize, kiwi fruits, tomatoes, pears, soya beans and peaches.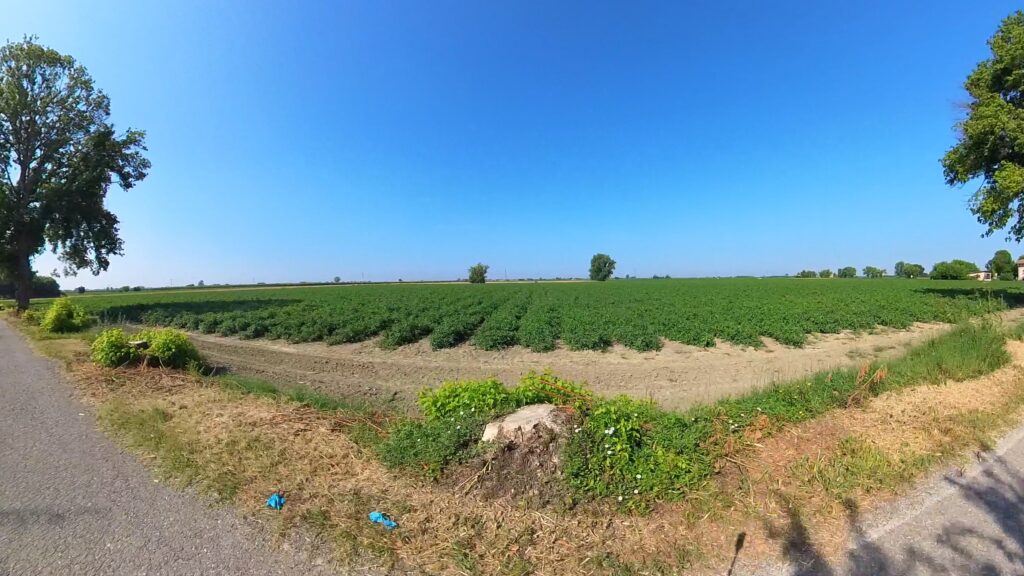 There were several large solar arrays, too – one would imagine them working well on a sweltering day like today. The temperature hovered just below 30°C, and cycling was thirsty work.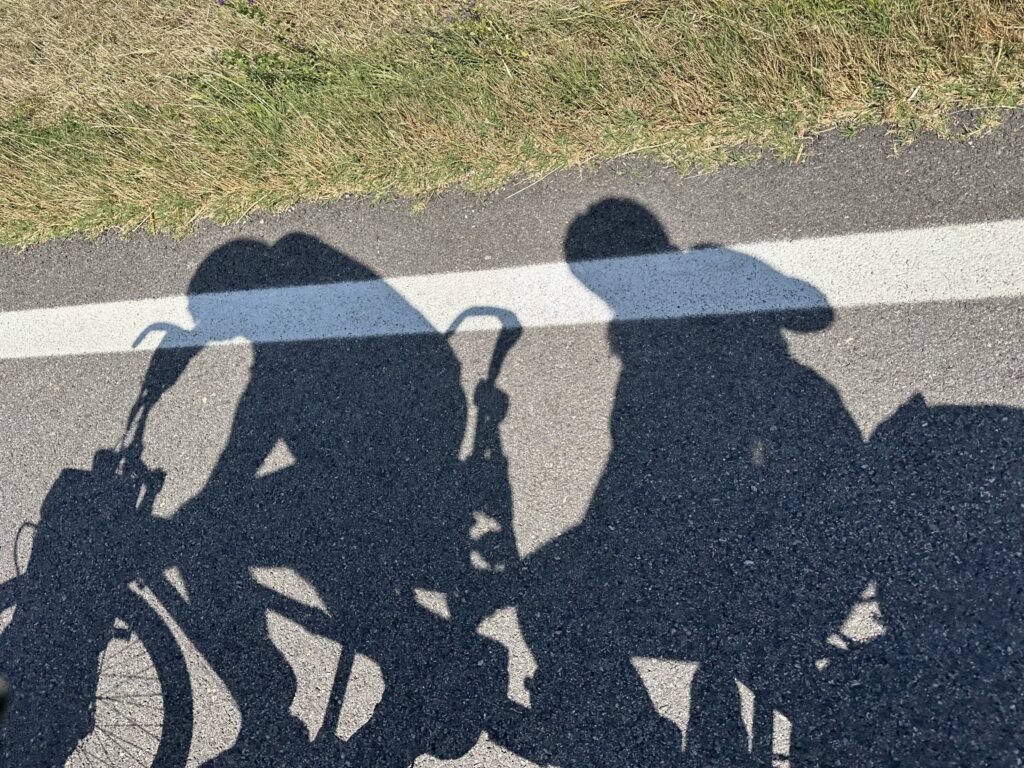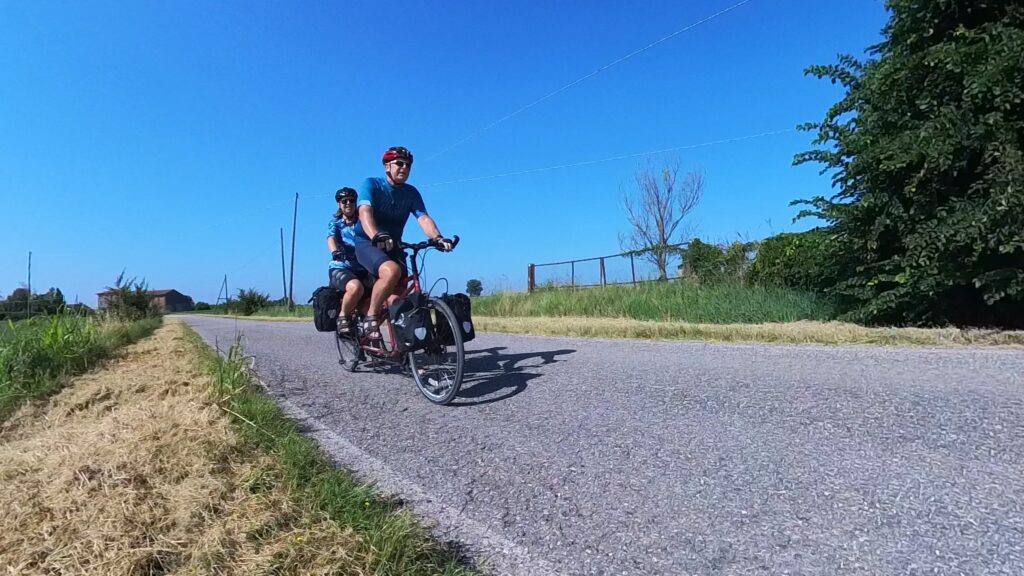 Early on we passed from Lombardia into Emilia Romagna and skirted around the outside of Ferrara, a city we visited on our last cycling trip. I remember it mainly for its excellent castle (with a moat, always a bonus in my view!), a statue of Savonarola, an excellent lunch of piadine at a birreria and perhaps one of the more eccentric AirBnBs in which we've stayed.
After a couple of hours we stopped in a café at Poggio Renatico for large quantities of cold water. We'd been making rapid progress (except perhaps on the gravel) and had originally planned to have lunch at this café, but it was still only just past eleven. We decided to wait until Molinella for lunch, and shared an oat bar between us to ensure we had enough energy for the remaining 20 kilometres.
Much of this remaining distance was spent on a pan-flat dead-straight road which brought us almost all the way to Molinella.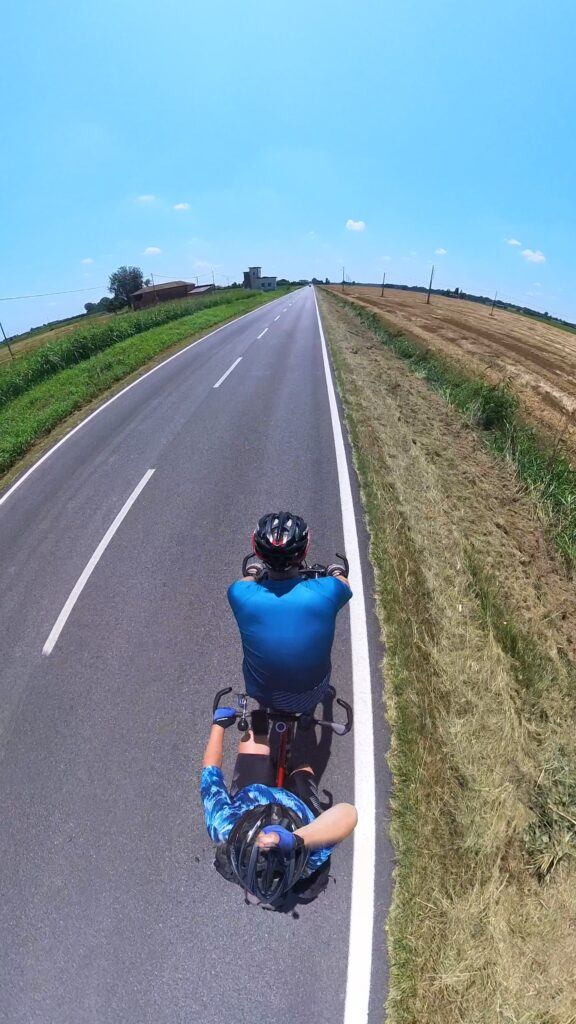 As we cycled towards the centre we spotted an alarmingly tilted tower. Despite being less famous than the one in Pisa it looked to us to be more at risk of falling down at any moment.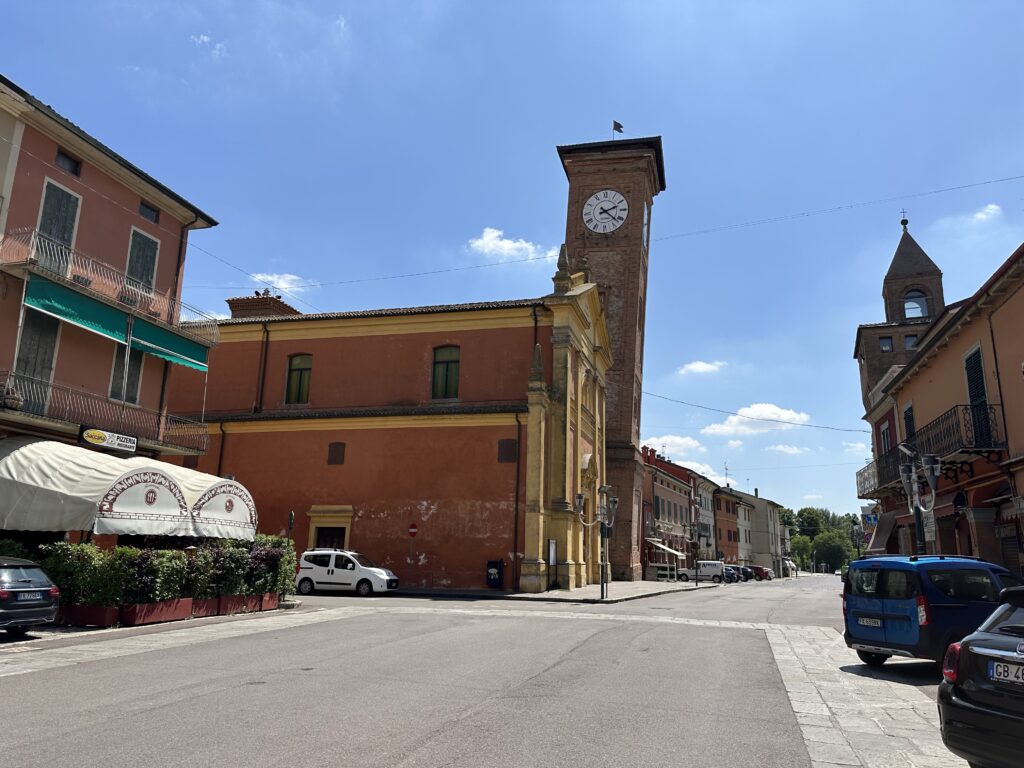 Fortunately our accommodation is far enough away that we can sleep soundly tonight!
Here's today's route and a short video