Distance: 82.52km
Time: 4hrs 50 minutes
Average speed : 17.1m/h
Total distance: 87.27km

Sanctuary Wood— an early "mechanical" — we break the land speed record — cobbles and hills — Ronse "Grand Prix"
(one of the above may be untrue!)
Our choice of accommodation last night turned out to be a good one – a refreshing beer was offered on arrival, which we drank while quizzing our genial host about the pronunciation of various Flemish place names. Mostly it was straightforward, but it seems the letter "g" is tricky – Ghent is not pronounced as you would think, but like this: "Chhhhhhhhhent"!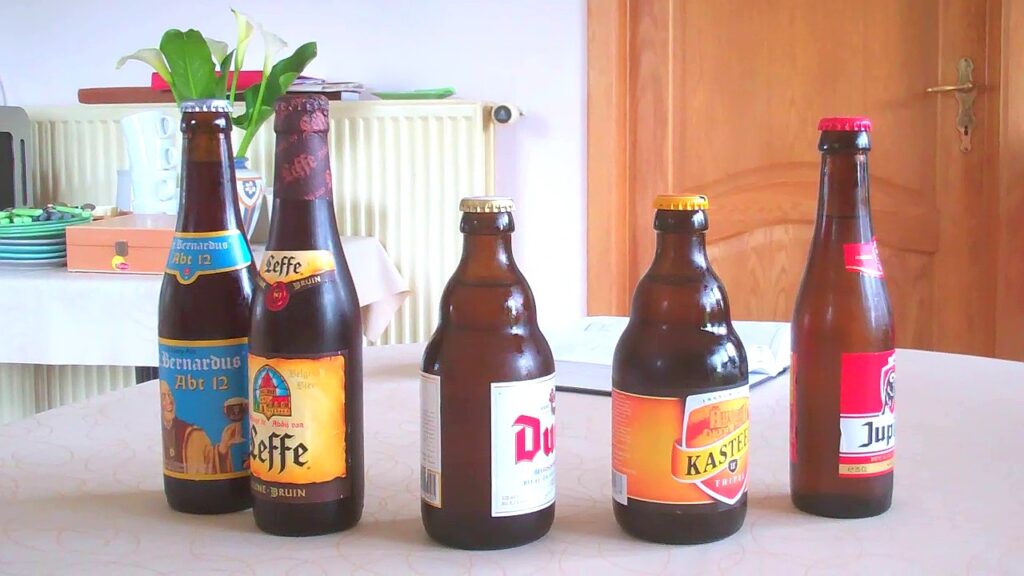 After we had showered and changed our host drove us into Ieper and dropped us off at a restaurant he recommended, on a small island in a lake just outside the town wall. He was right too, we enjoyed prawn croquettes and then Pierrade, washed down with a nice Malbec.
It was warm and cloudy when we awoke, and we didn't hang about after breakfast, as we were keen to get started. Our B&B was close to Hooge Crater, on the Menin road, and it was all too easy to picture the gently sloping fields as they would have been during the war.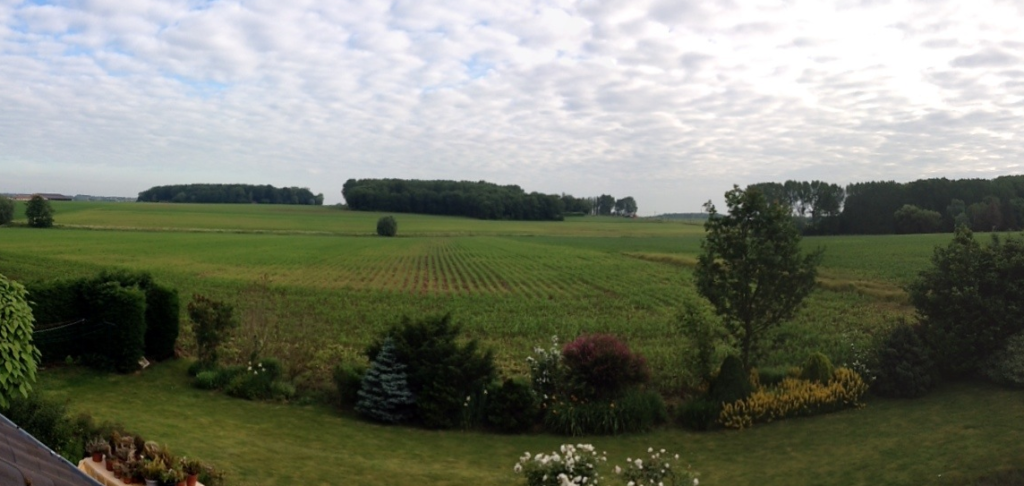 Almost as soon as we set off we had to weave our way through a coach party of British schoolchildren at Sanctuary Wood (Hill 62), and there were three Commonwealth War Graves Commission cemeteries within the first couple of miles, all immaculately kept.
We'd planned our trip to take advantage of Belgium's extensive network of cycle paths, which are usually away from the roads, wide and fully metalled, and feature an unusual node-to-node navigation system. Once we got used to finding the signposts for each node, it worked well. We were just beginning to settle in and enjoy the traffic-free riding when there was a hiss of air from the back tyre. Yes, our first puncture, and after only 6 kilometres. In fact, on examination we found that the side-wall of the tyre had failed, causing the puncture. Fortunately, just before leaving home, we had purchased a spare folding tyre to cover just this eventuality, so we replaced both tyre and tube and set off again, attracting a few quizzical looks as we were still carrying the defective tyre for a while, until we finally found a recycling bin!
The cycling was idyllic, on flat tracks with occasional cobbled sections, amid cultivated fields of carrots, maize and sugar beet. Soon we joined the River Lys, and cycled along it for some miles – it forms the border with France at that point, and we crossed one of the bridges to nip into France, just for the sake of it. There were hundreds of other cyclists out enjoying a weekend ride, ranging from Lycra-clad road warriors to entire families on sit-up bikes. We spotted some tempting bars by the side of the river but resisted, aware that we had to make up for the time we lost fixing the puncture.
After a while we passed through Kortrijk, a town with an interesting mix of ancient buildings and some modern industry. After some canal-side riding we diverted to the town of Avelgem for lunch. Today being Sunday there were few places open, but we found a friendly brasserie where toasted sandwiches and beer helped us to refuel before the afternoon effort.
After lunch we headed into the hills of Southern Flanders, shadowing the border with Wallonia. After cycling on the flat all day it was fun to try something different, and a long climb tested our legs well, before we wound our way down the other side of the hill and between the last few "nodes" of the day before arriving at our destination: Ronse.
We cycled gently into town, looking forward to finding our hotel and resting. About 200 metres from the hotel, though, we were amazed to find that the centre of town had been turned into a go-kart track – dozens of high-powered karts were piling round a short circuit in the centre of town. Unfortunately, our hotel was in the centre of the circuit, and seemingly inaccessible. We decided to have a beer at one of the track-side bars and wait for the "Ronse Grand Prix" to end.
"How long does the race last?", we asked the waiter.
"Eight hours", he replied!
Not wanting to wait until 7pm to get into our hotel we considered our options. We spotted a few people dashing across the track at a particular location. Notwithstanding the fact that it isn't easy to dash while pushing a tandem, particularly not one adorned with heavy panniers, we decided to give it a try. Waiting for a suitable gap in the race we ran across the road, just before the next group of karts came around the corner. Made it! So it was with some relief that we were shown to our hotel room, which thankfully boasted double-glazed windows which help to suppress the noise of revving engines and squealing tyres just yards away.
A great first day – we really enjoyed it, and the inner tube is already repaired! Tomorrow we will be heading to Halle, some 80 kilometres away.
Here's today's track: