Distance: 58.8 km
Time: 2 hours 38 minutes
Speed: 22.3 km/h
Ascent: 227 metres
Total distance: 1391.2 km
Total time: 74 hours 51 minutes
Wordle scores: Captain 2 Stoker 3
Word of the day: "raccolto" (ra-kolt-oh) – harvest
The Captain writes:
We popped out on the tandem yesterday afternoon to visit a bike shop (so that we could borrow a track pump and check the tyres) and to shop for our evening meal. It's often quite difficult to persuade oneself to remount the tandem after finishing the 'official' cycling for the day, but I'm glad we did, as we got to see a little more of the centre of Foggia – a token gesture perhaps after a tiring day, but an enjoyable one.
With nearly sixty kilometres to complete today and a forecast temperature of around 35°C we decided that another early start was necessary. We took breakfast nearby, outside a smart café which wouldn't have been out of place on the streets of Rome or Paris. For the last two mornings we have been unable to obtain tea for the Stoker – a cause of some distress! Up until now it has been readily available – perhaps we have crossed some invisible border.
Cappuccino it was, then, and shortly afterwards we pedalled off back down the same green boulevard on which we arrived yesterday, before turning off in a south-easterly direction onto a fairly quiet strada statale. For the first twenty-five kilometres or so we had a very gentle downhill gradient, and, having also lost yesterday's tricky headwind, we were able to set a fast pace.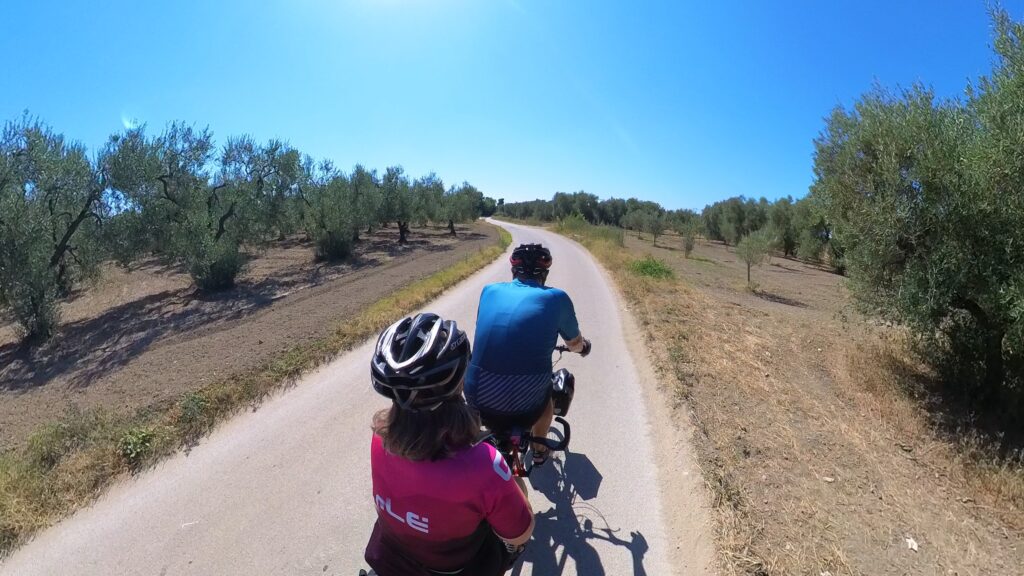 Scenic it wasn't, though – a fairly straight road bordered by crop fields – vines, carrots, olives, peppers, fruit trees and, above all, tomatoes. Today the tomatoes were being harvested, partly by hand, partly by cunning custom-built vehicles which separated the tomatoes from the greenery with impressive efficiency.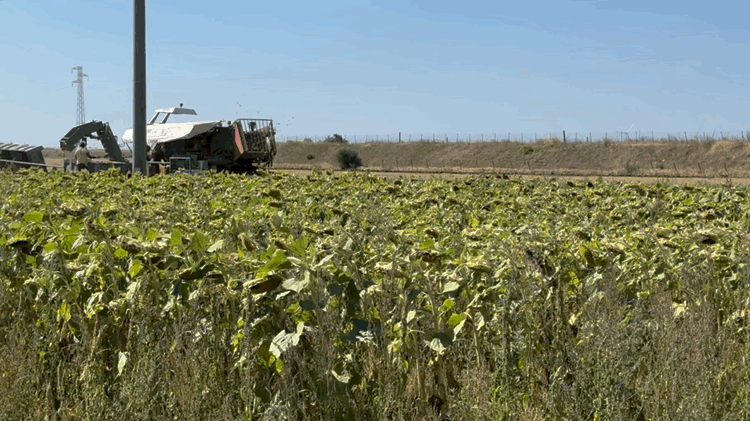 Obviously being a tomato farmer is a lucrative business, as scattered along the lane were impressive mansions, many of them newly built. The Stoker commented about them being owned by tomato barons and my brain immediately invented Don Pomodoro, the head of the tomato barons (don't cross him or he will make you a bruschetta you can't refuse!).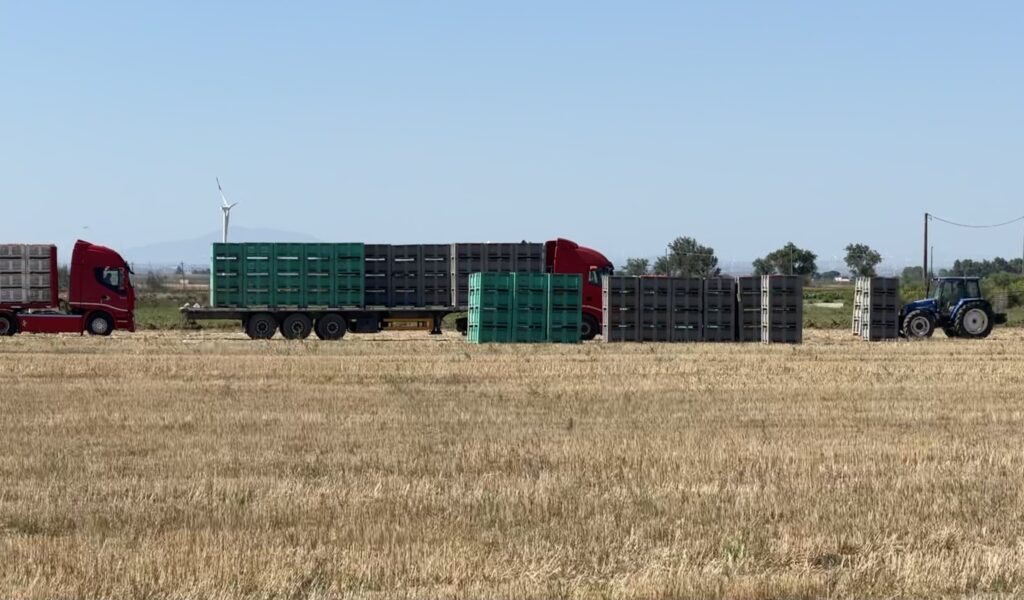 When we stopped for the usual drink from our bidons at the one hour mark we had already completed more than twenty-six kilometres, almost half of our planned distance. Shortly afterwards, though, we turned onto a quieter road, with a poorer surface. We were heading for the town of Cerignola, and could see the dome of its impressive basilica from almost ten kilometres away. Getting there was hard work, particularly in the last few kilometres when the traffic was heavy and the wind in our faces. We did find the basilica, a particularly elegant one.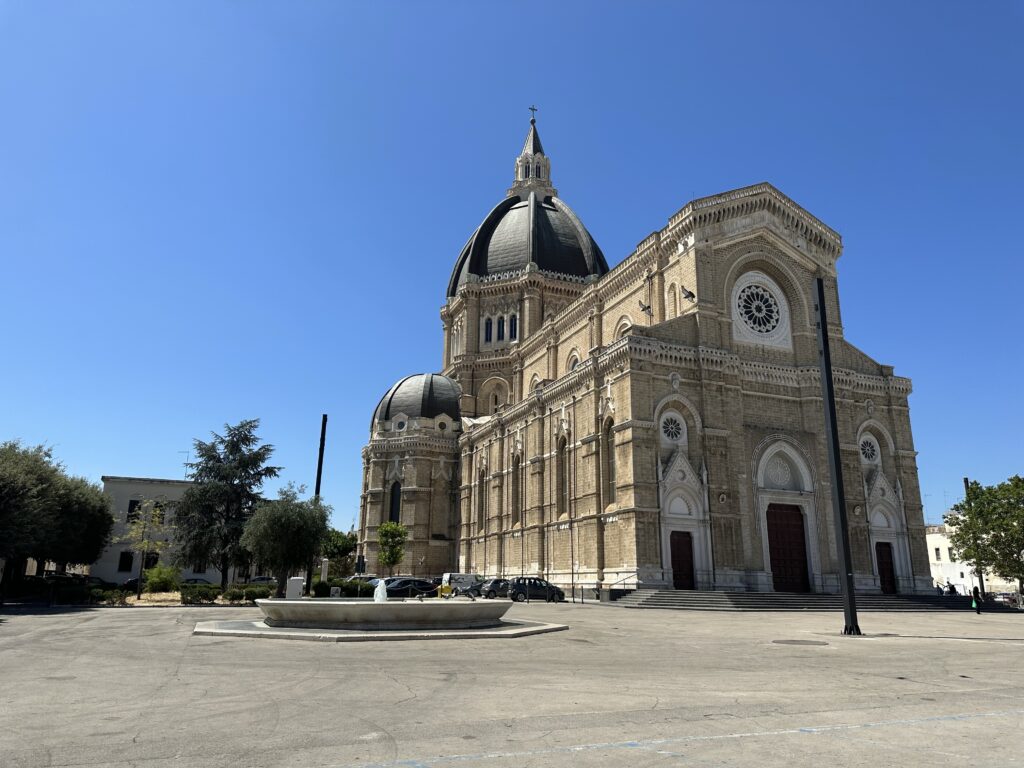 In the centre of town, after some tricky navigation and some even trickier roads made from uneven slabs of dark rock (memo to self – avoid these in future!) we found a café and gulped down some delicious cold water.
This fortified us for the last fourteen kilometres. We were further fortified when we realised that there was a long downhill section where we barely needed to pedal. This is always welcome towards the end of the day.
The last two kilometres were gently uphill, bringing us into the town of Canosa di Puglia. Giusy, the host of our AirBnB was waiting for us and we were soon in a lovely air-conditioned room, cooling off and enjoying the water she had placed in the fridge. It's a lovely spot and we're off to explore the centro storico this afternoon.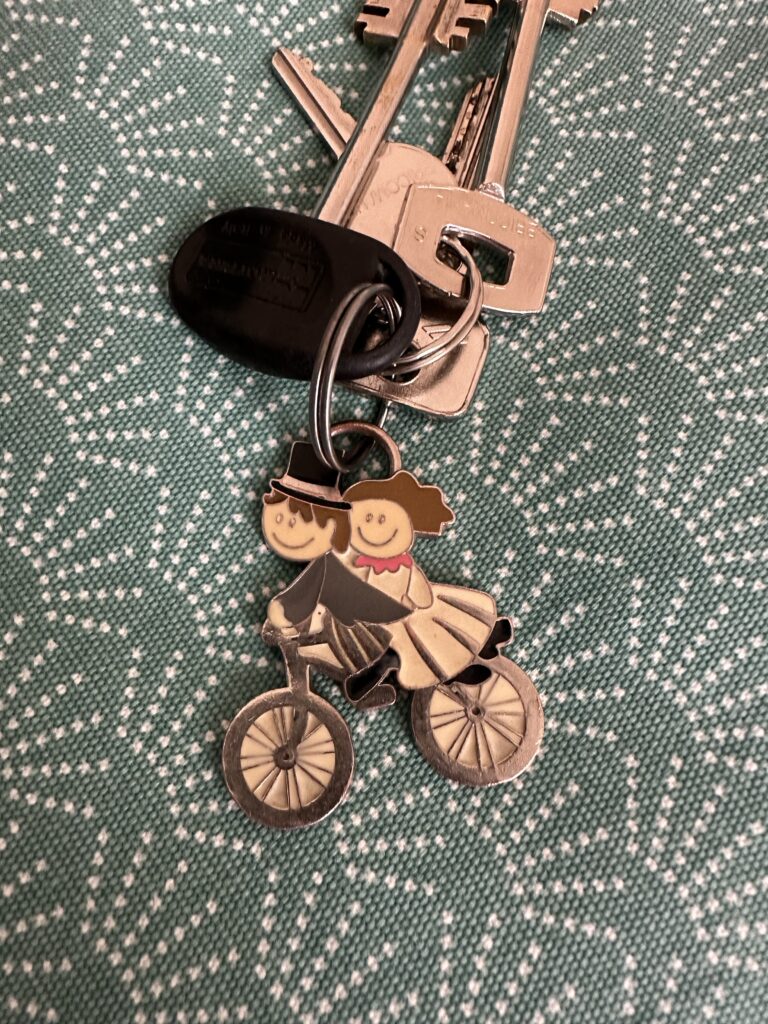 Tomorrow is going to be another particularly hot day, the last one for a while according to the forecast, so we'll be up and away early, heading for the town of Terlizzi.
Here's today's route and a short video