Distance: 52.3 km
Time: 2 hours 28 minutes
Average speed: 21.2 kph
Ascent: 127 m
Descent: 142 m
Total distance: 905.7 km
Total time: 49 hours 16 minutes
We strolled down into the Centre Ville last night and had an excellent dinner in a little square. The evening temperatures were lovely, and after dinner we took a slightly different route back to our lodgings, past a little canal and some beautiful buildings. It's been a feature of this trip to France and our previous tour in 2011 that the places whose names begin with Beau or Belle quite often are neither, but Beaugency was the exception which proved the rule.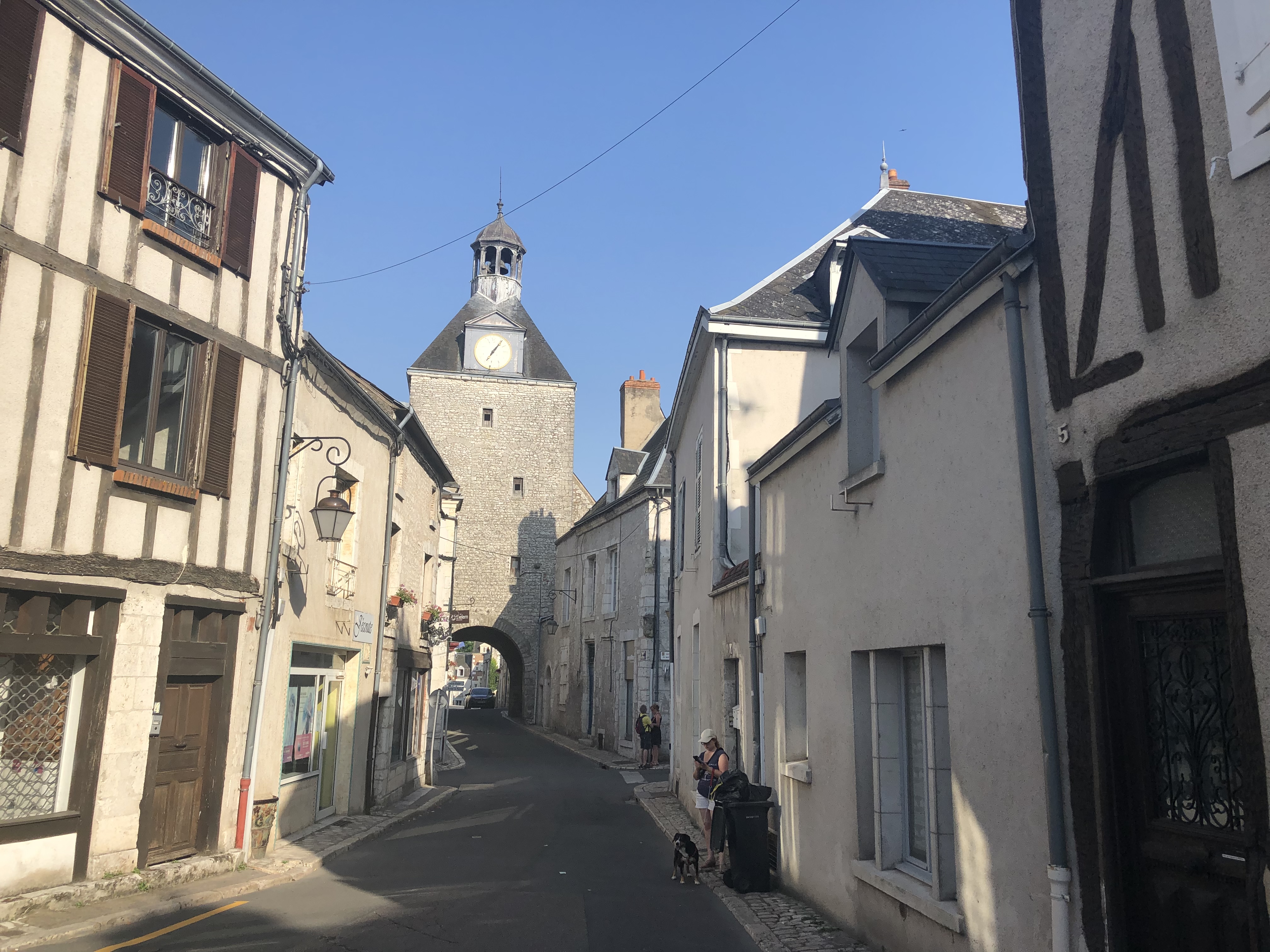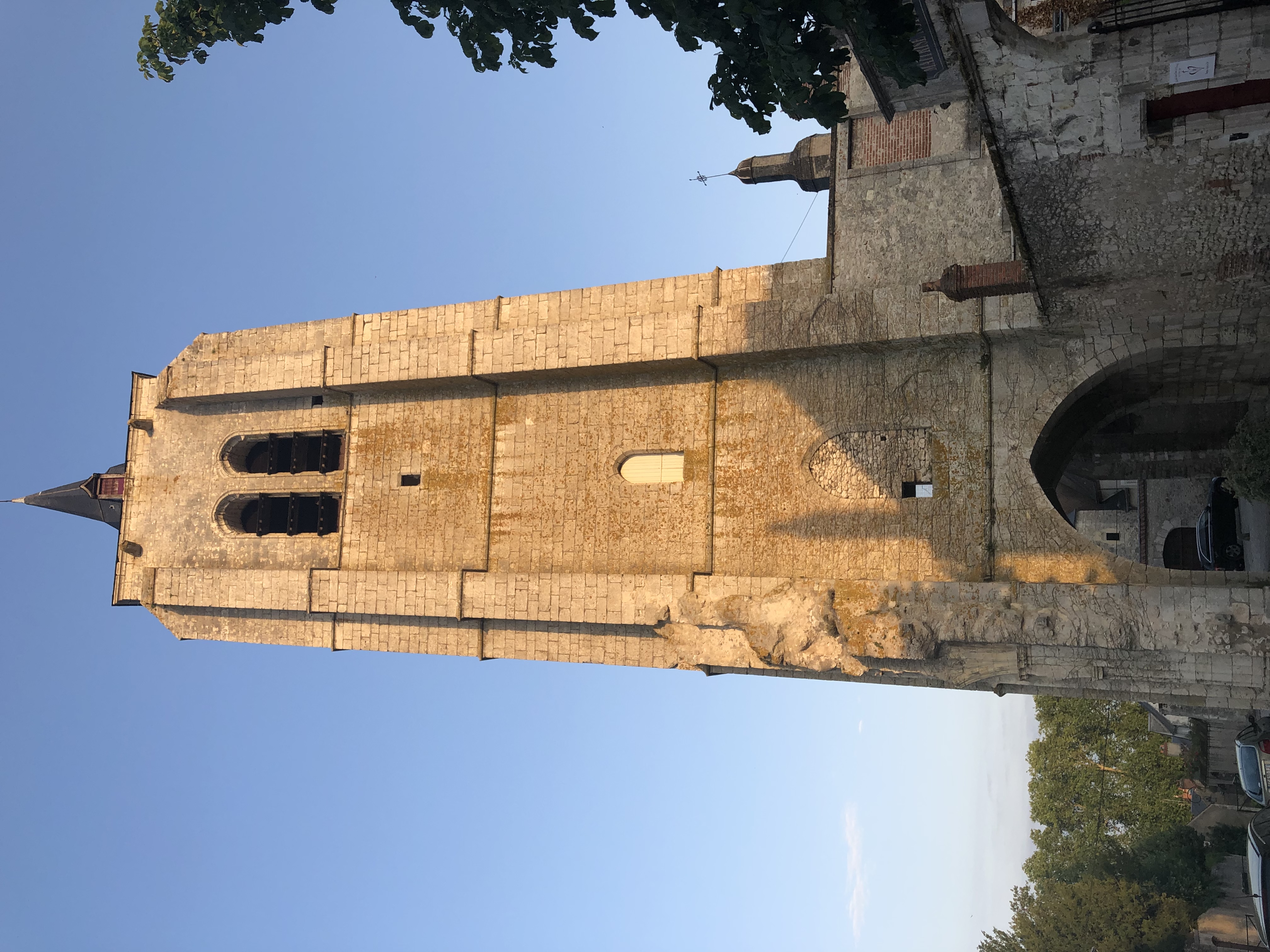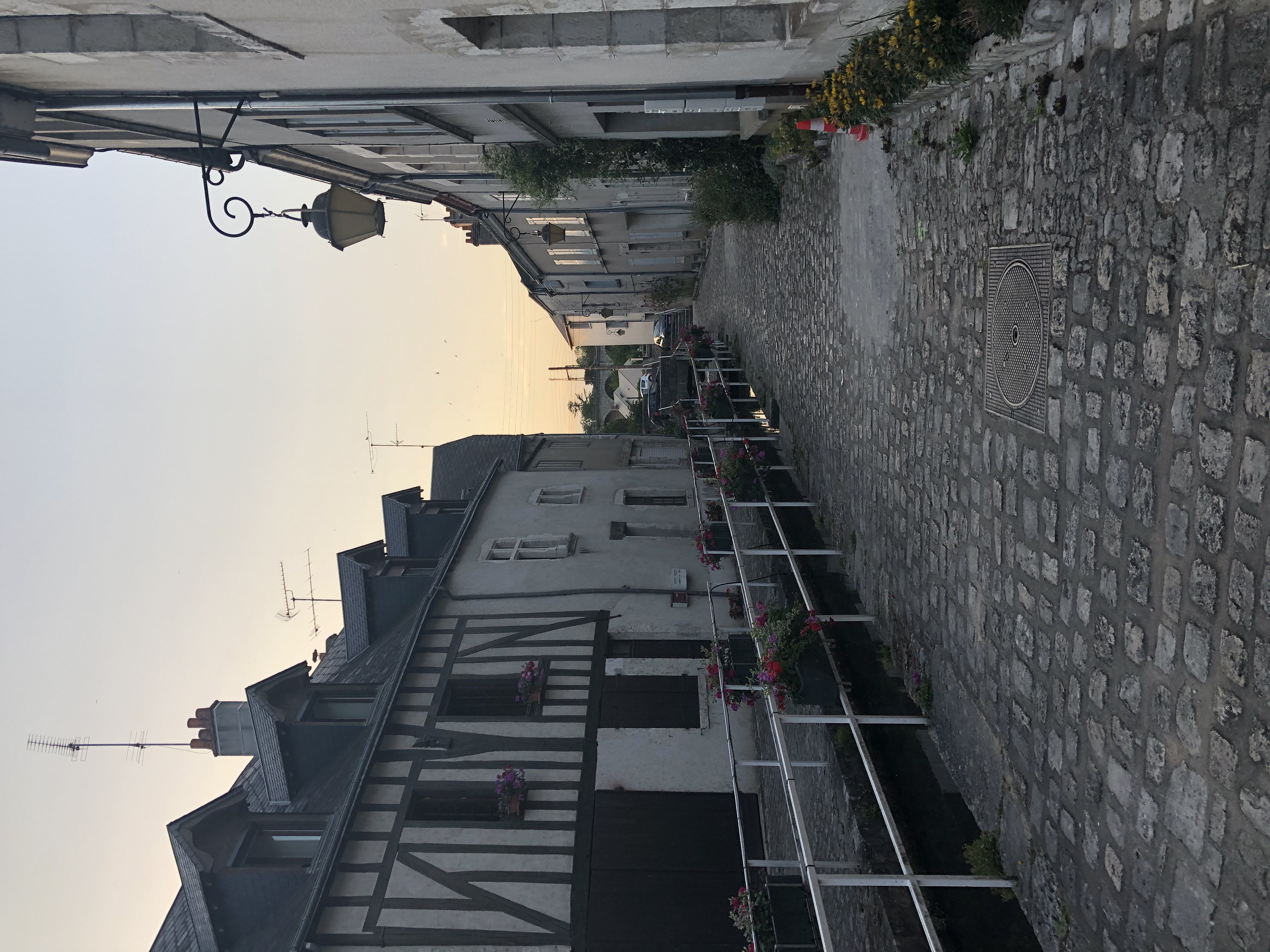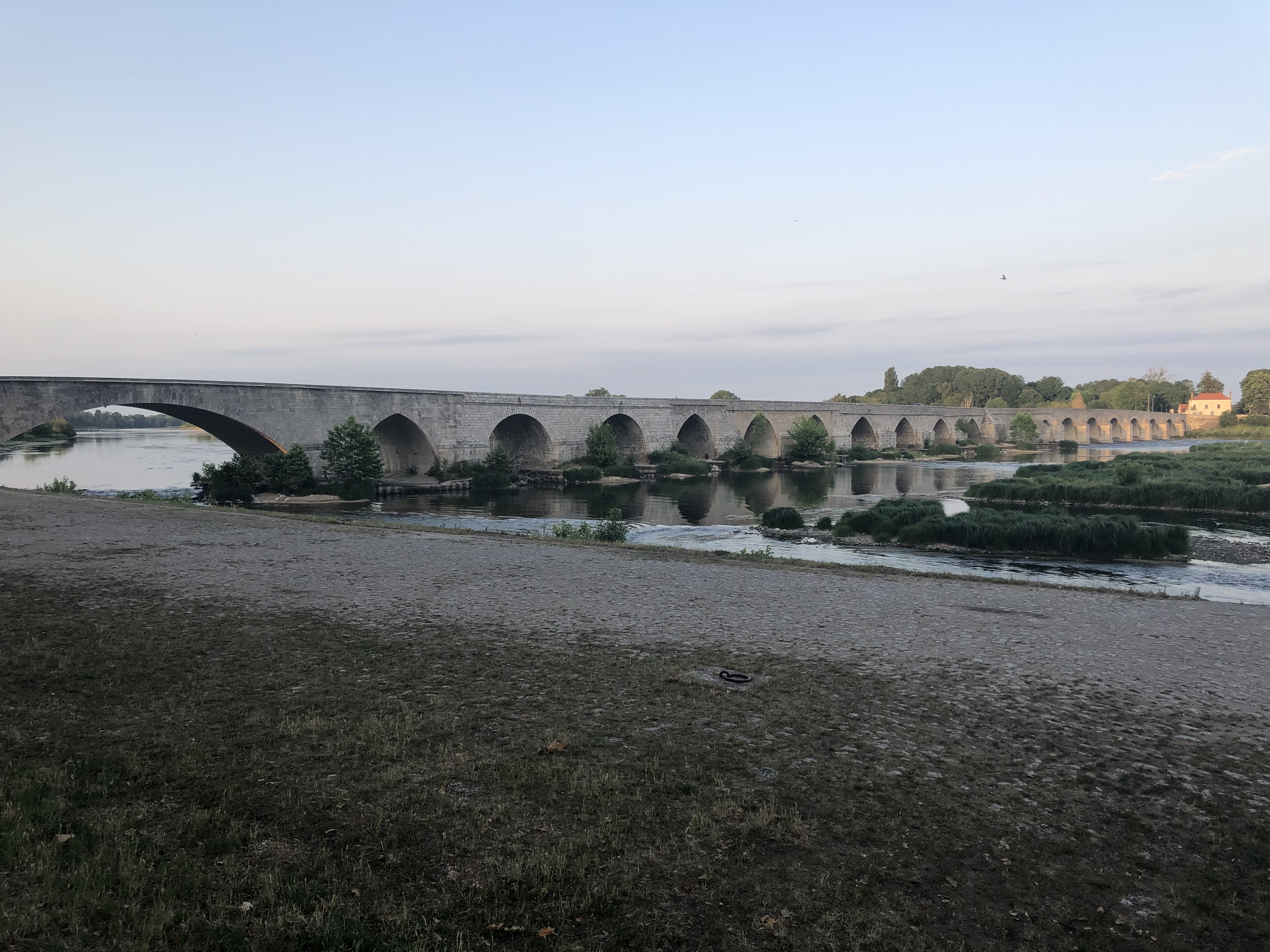 After a slightly sticky night, alleviated a little when a distant thunderstorm brought copious rain, we packed up this morning and cycled down to a little breakfast café in much cooler temperatures. The friendly lady owner was also happy to see cloud today, it seems to have come as a relief to everyone after the horrors of the heatwave. We enjoyed wonderfully fresh baguette and then a scone each, with a choice of apricot or rhubarb jam. 'Scone' in French is apparently 'muffin', pronounced 'mer-fan', which caused some confusion, but the lady asked whether her scones were as the English would expect them to be, and seemed very pleased when we said that they were.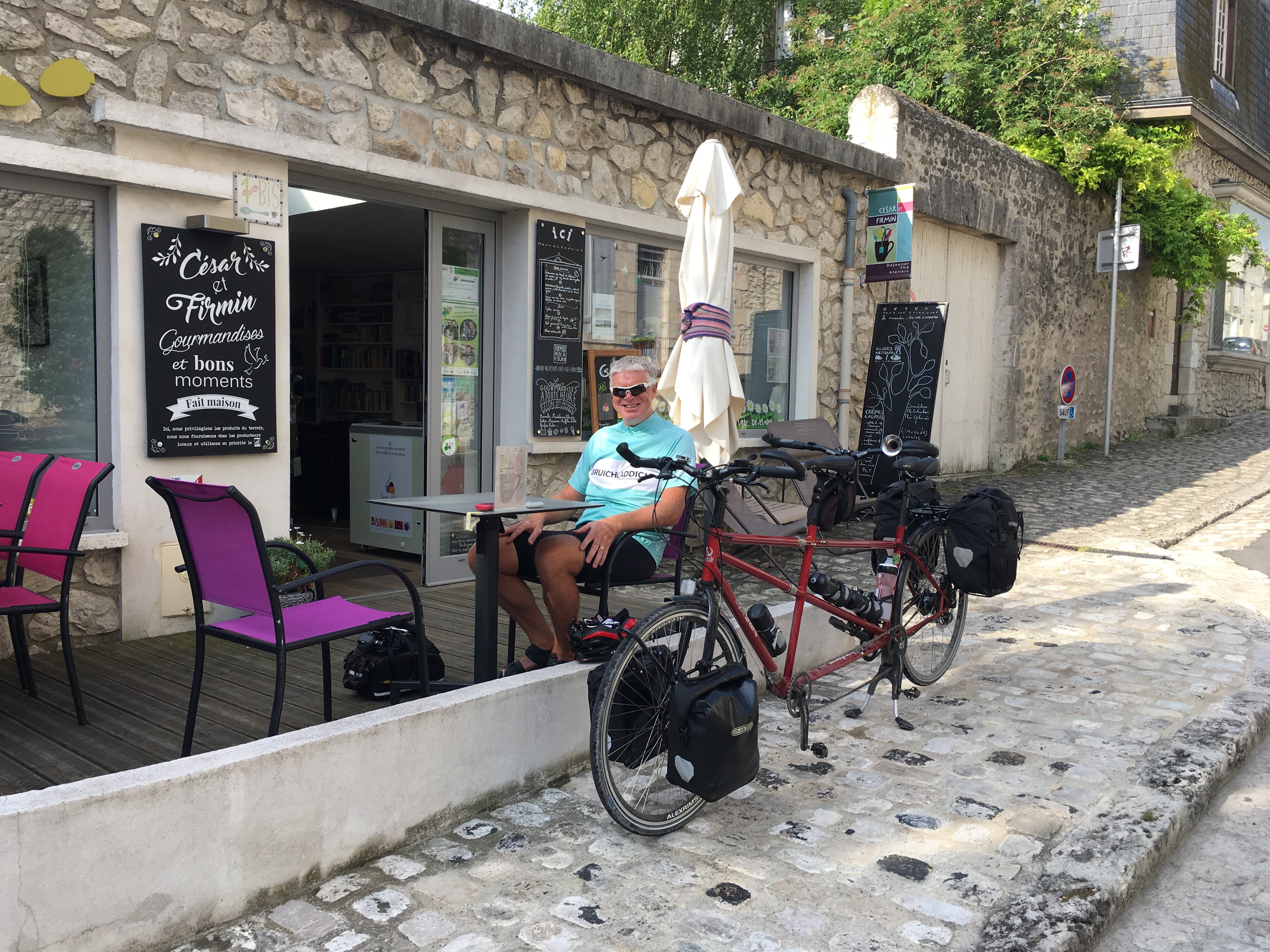 After breakfast we set off along the river, marvelling at the feeling of cold air on skin. We had about 15km to do on the Loire a Vélo Route, before we would strike off on a little diversion. We completed our tour of the nuclear power stations of the Loire, passing the one at Avaray.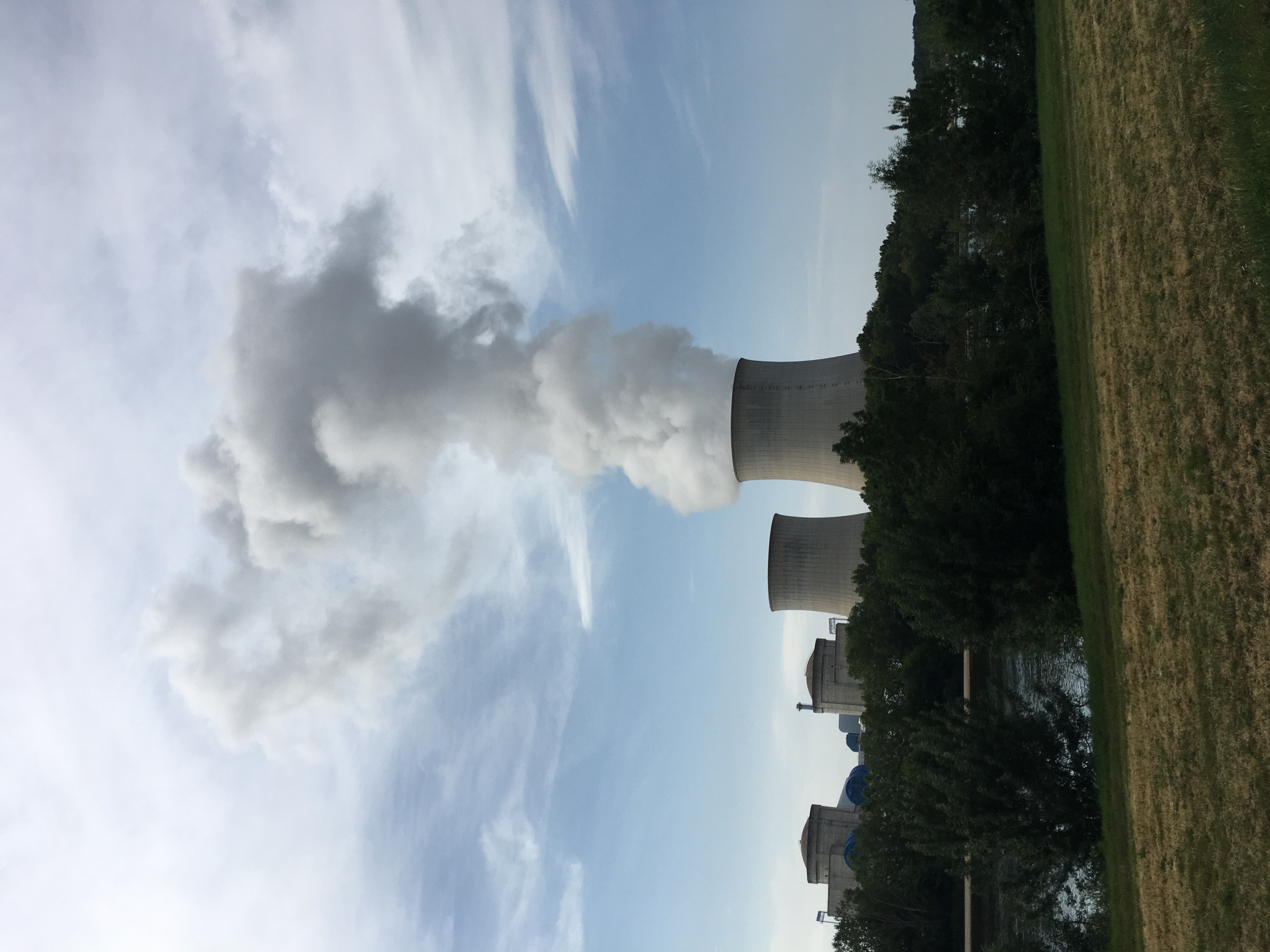 At Muide we left the official route to head south west of the river to the château at Chambord, one of the 'big hitters' of the Loire, for our first proper château visit. We knew it was more than seven kilometres away, so we were both quite surprised when we arrived very quickly at an enclosing wall and passed through a gate marked 'Parc du Chambord'. It seemed way too early to be the château.
We rode along for at least five kilometres and then there it was, a brief glimpse down a long straight driveway and then the entrance to the château proper.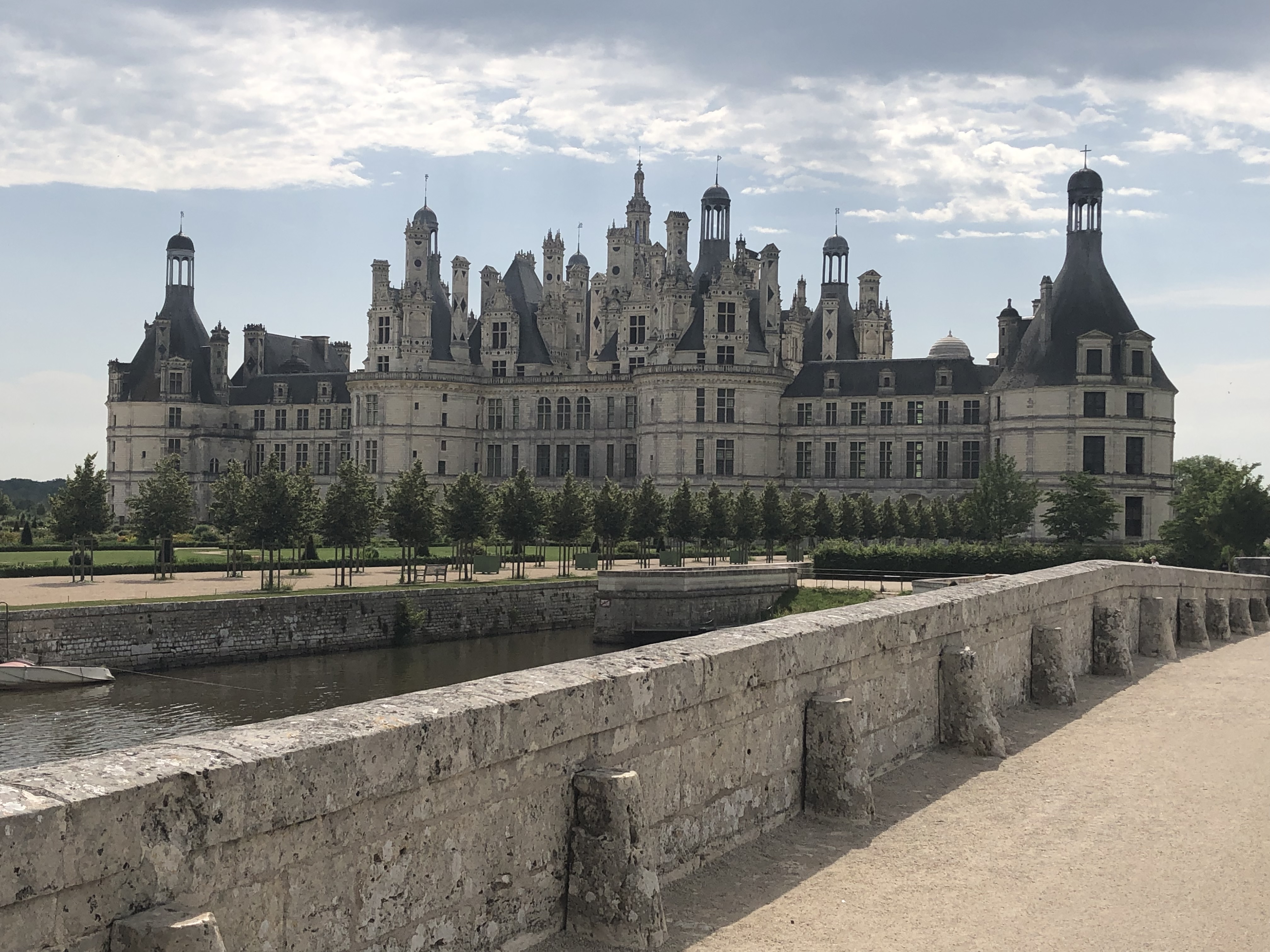 Its construction began exactly five hundred years ago, and it's had a slightly chequered history, with kings and counts loving and hating it, allowing it to fall into disrepair and then restoring it, building and extending, creating gardens and hunting grounds, and draining the surrounding swamp to cure the mosquito problems. The bounding walls enclose an enormous park – the walls are 32 kilometres long, which explains why we rode through the gate and then still had five kilometres to go to get to the château itself!
One of its most famous features is a double helix staircase at the centre of the keep, which is itself completely symmetrical in a Greek cross shape.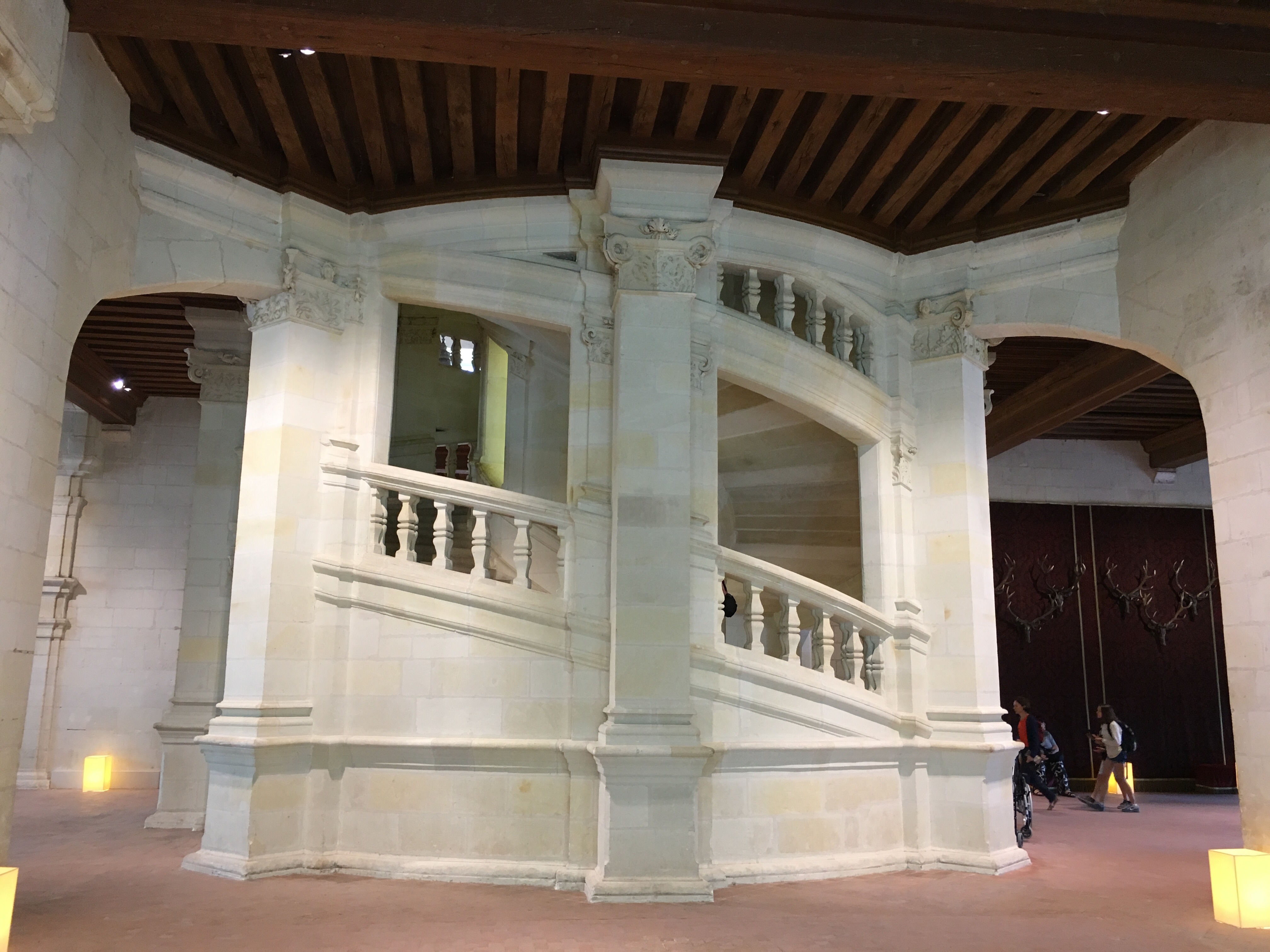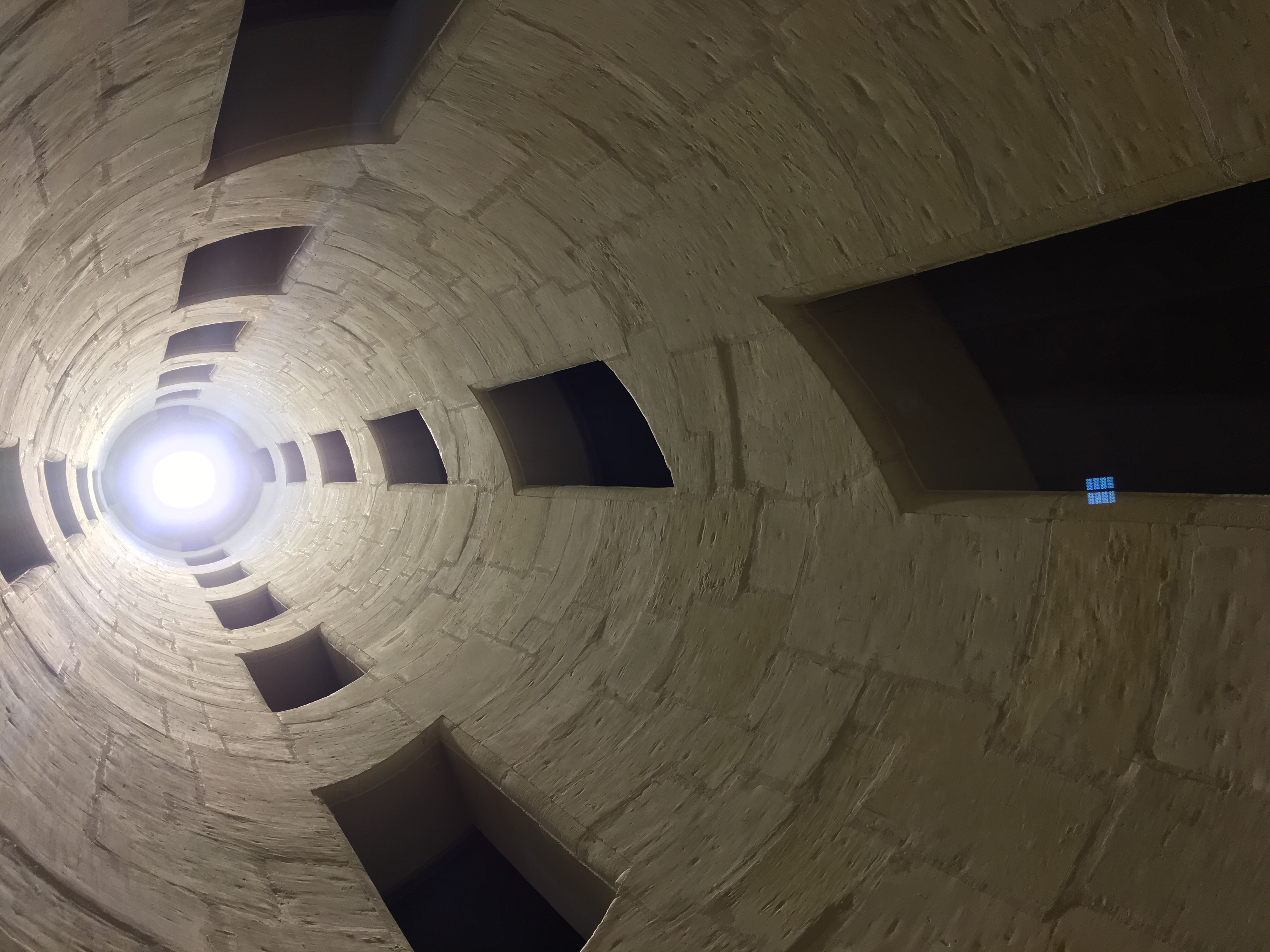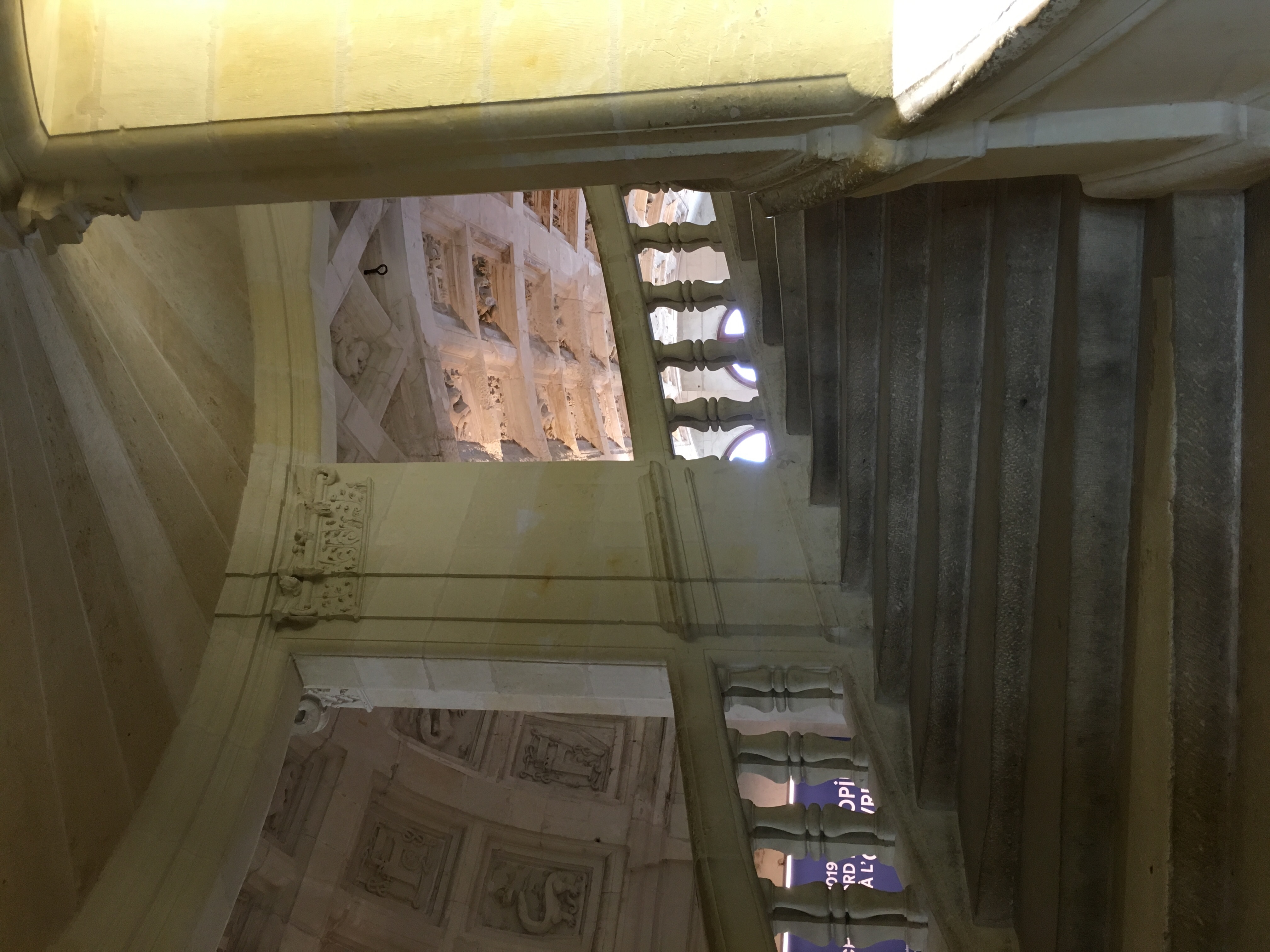 It's thought that it might just have been designed by Leonardo da Vinci, who lived in the Loire during the last part of his life. He died just before construction began, but there are drawings of his which bear a strong resemblance to some of Chambord's features.
The symmetry makes it extremely confusing to be inside – you keep popping out and seeing a view completely at odds with where you thought you were. Very beautiful, though. The French gardens were replanted in 2016 and are looking very fine. I shall let the pictures speak for themselves.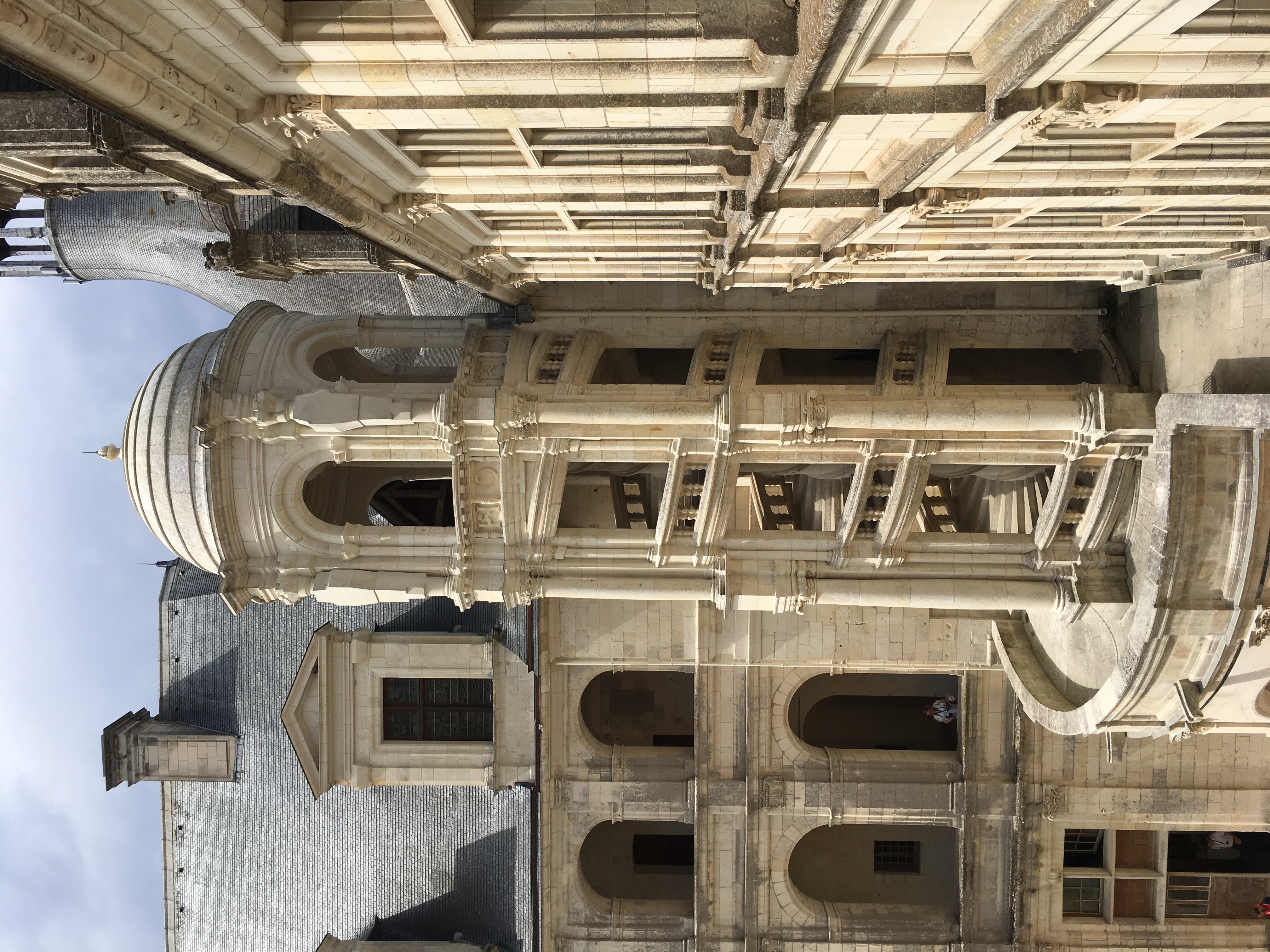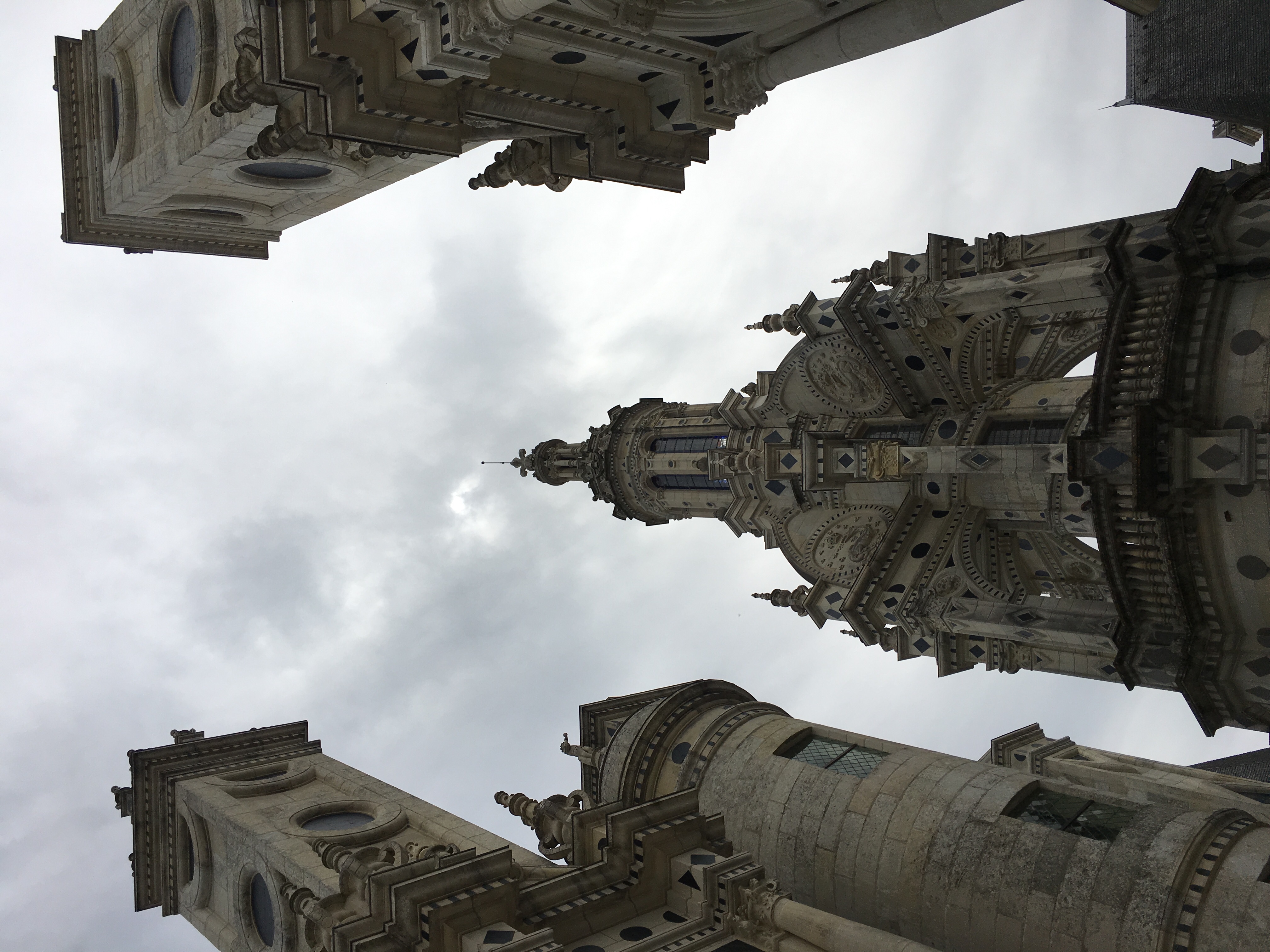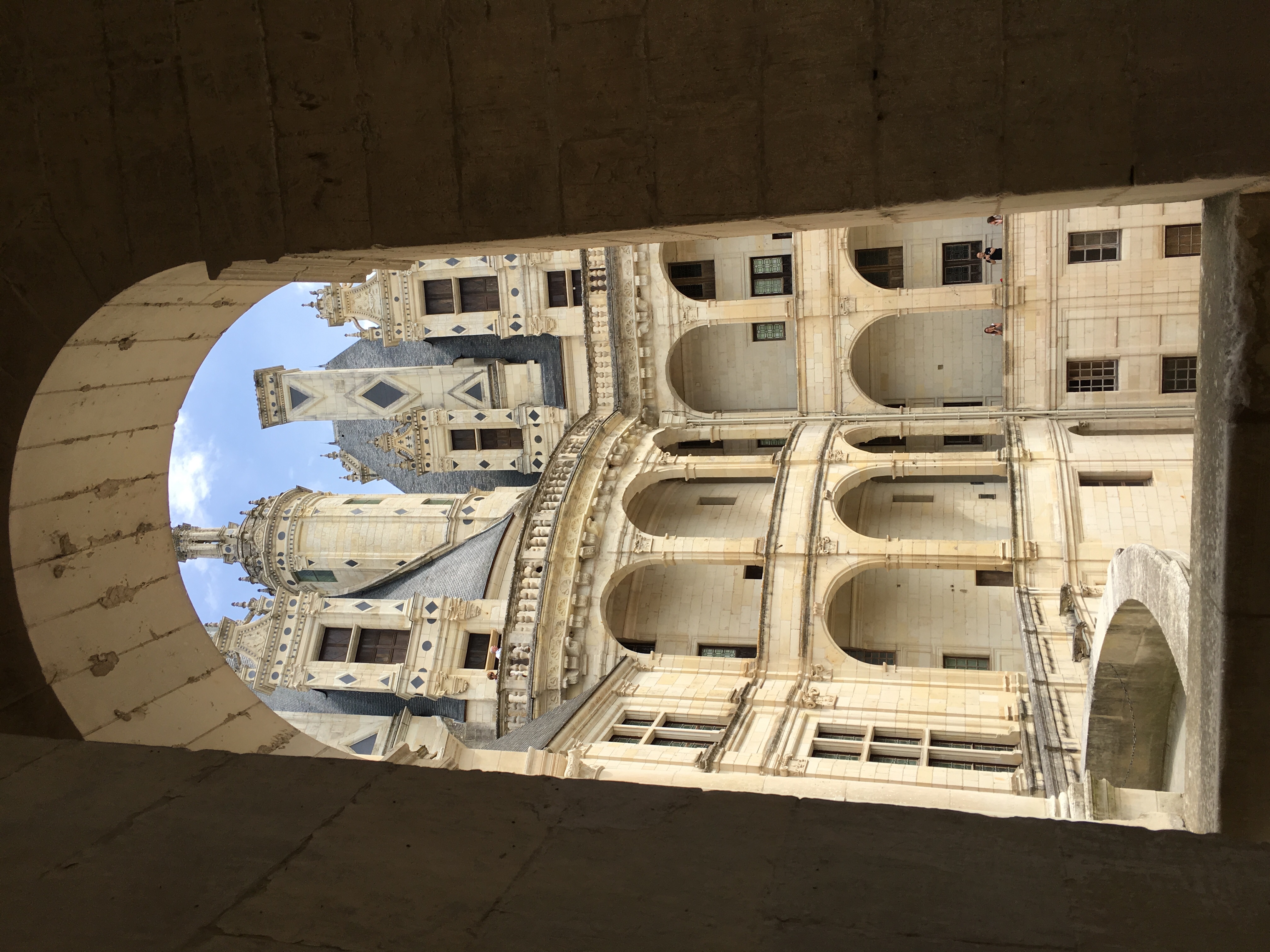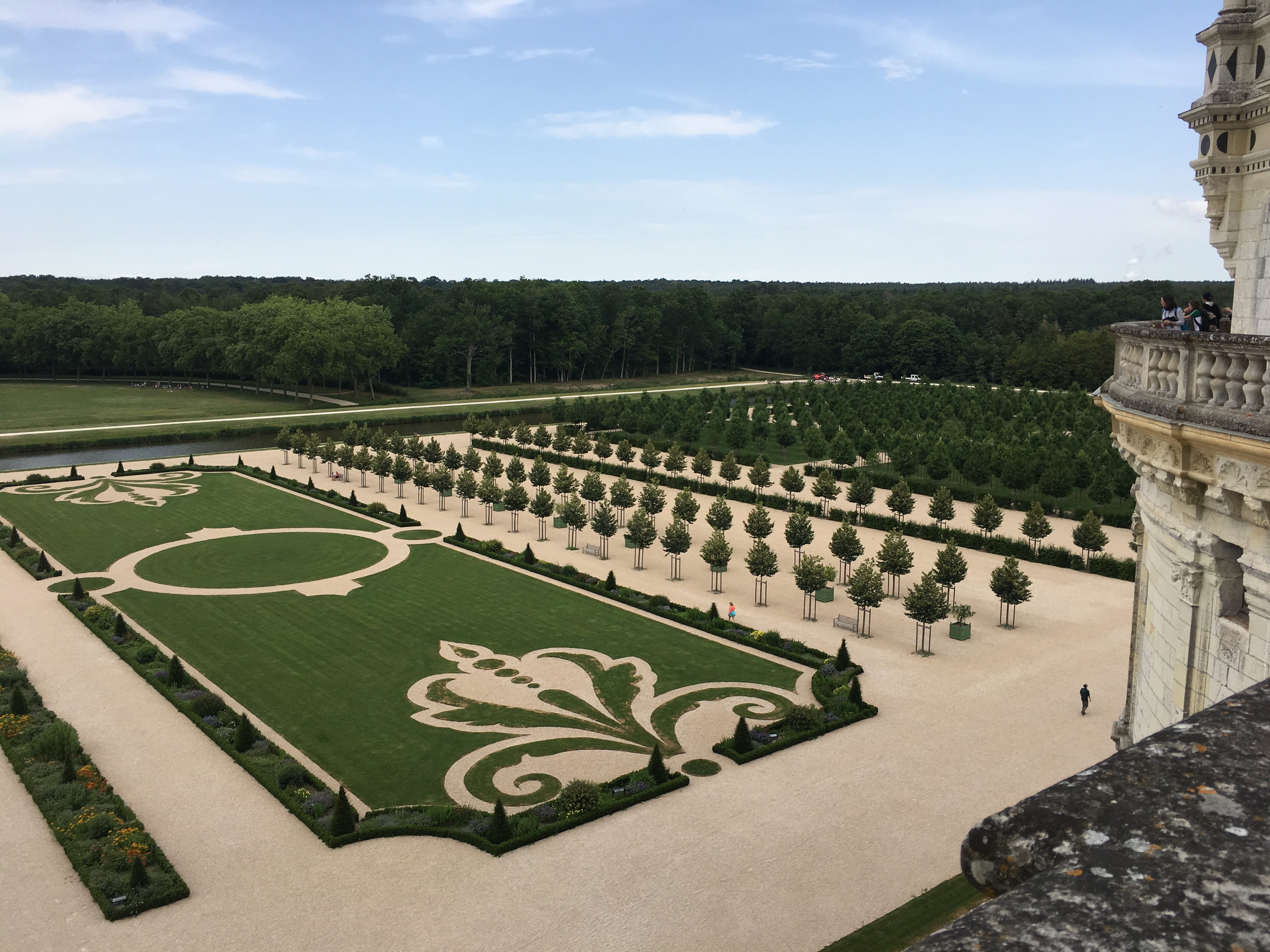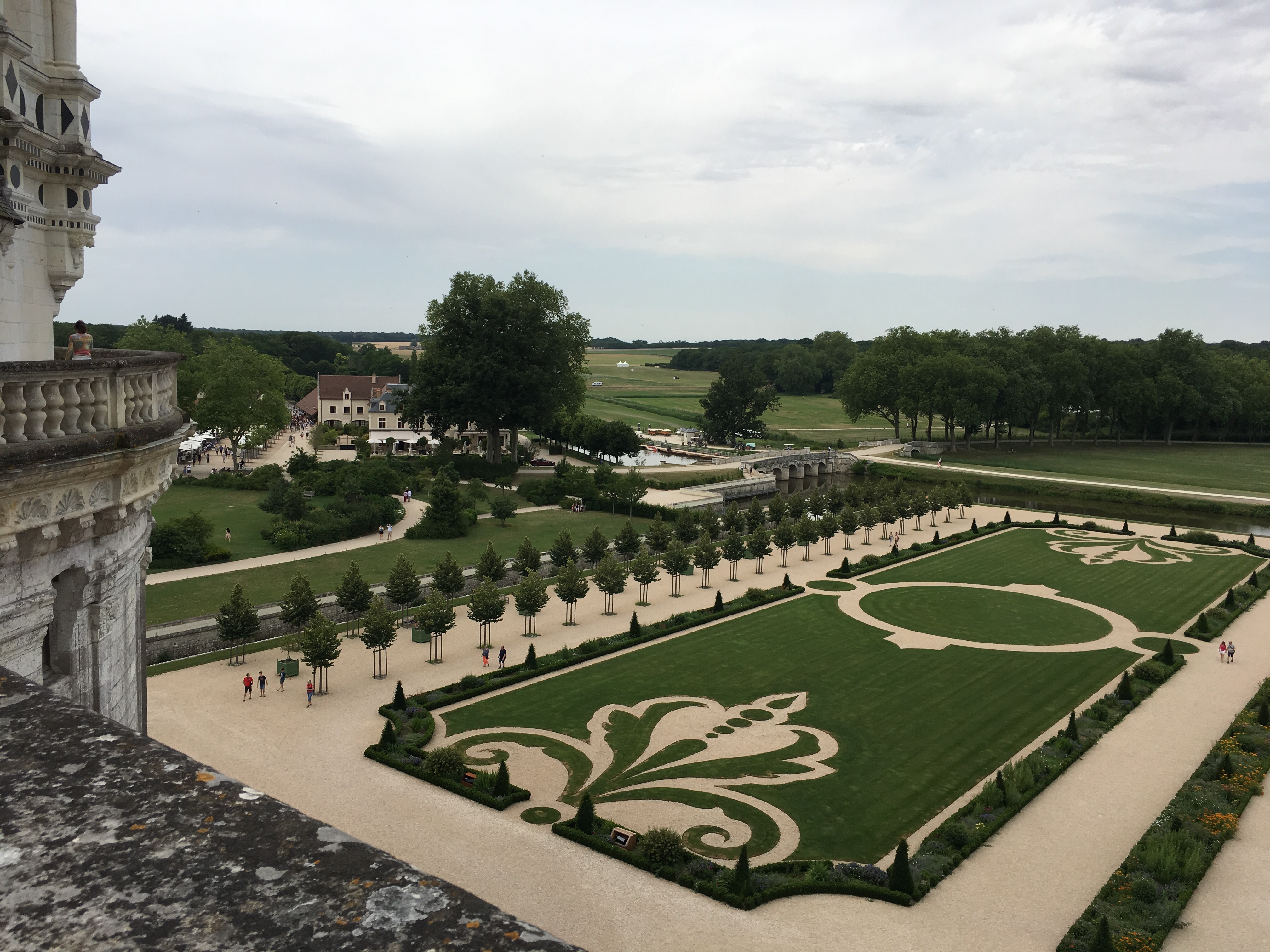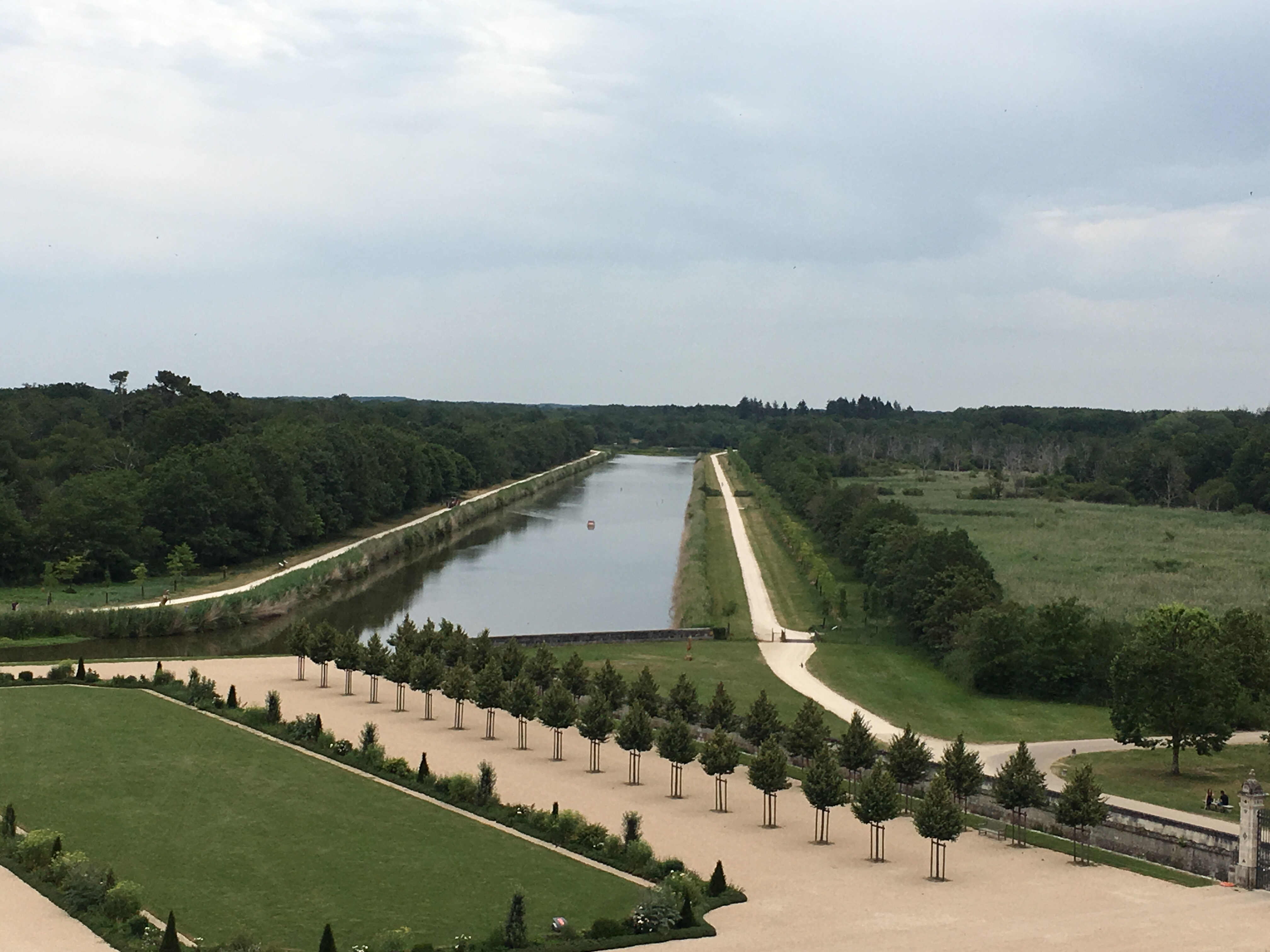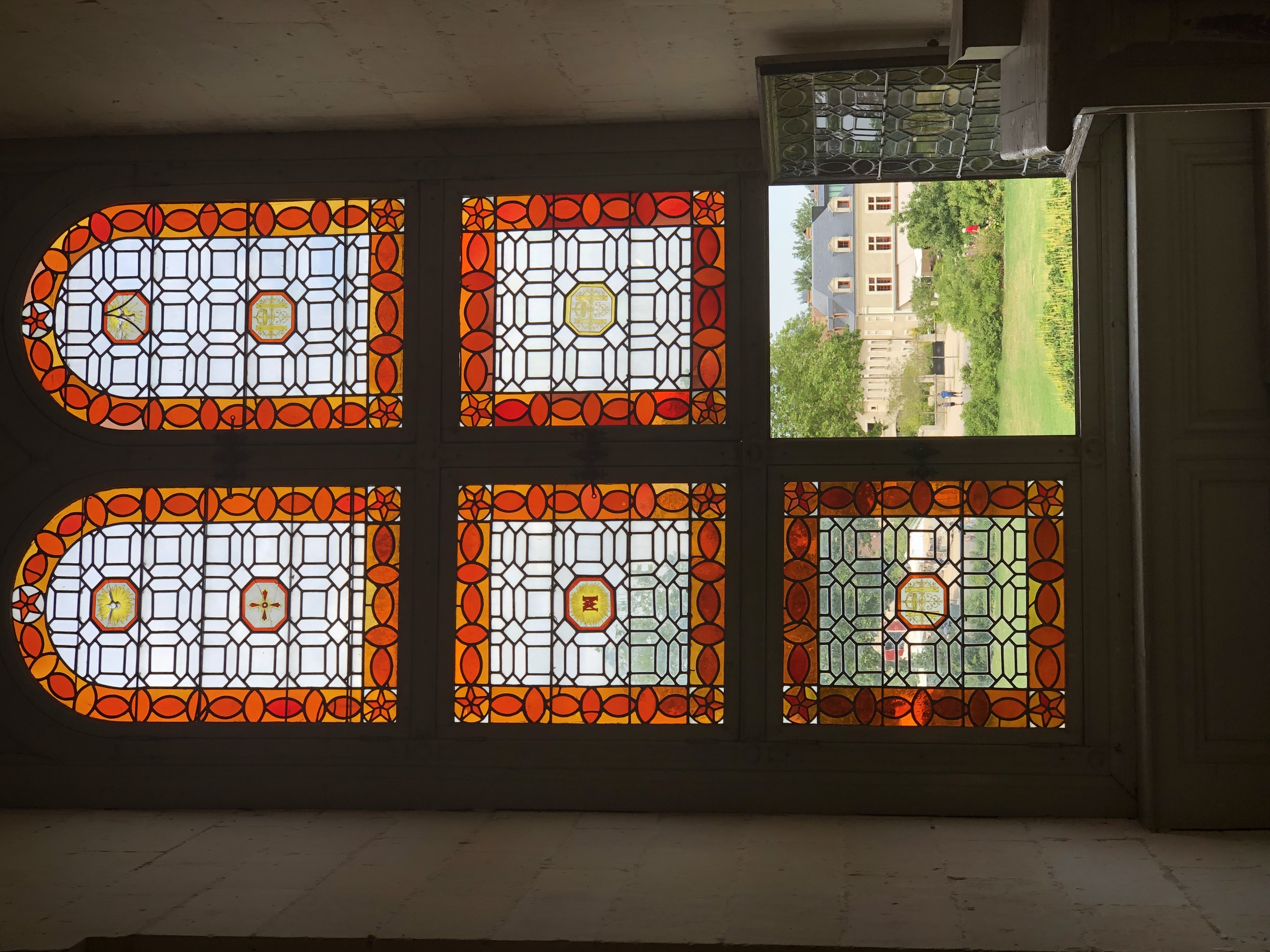 After a good look around, and a sandwich at one of the on-site eateries, we opted for a little boat trip on the canal. It's not very long, but there are great views of the château from a completely different angle, and it was lovely pootling along in our little electric boat.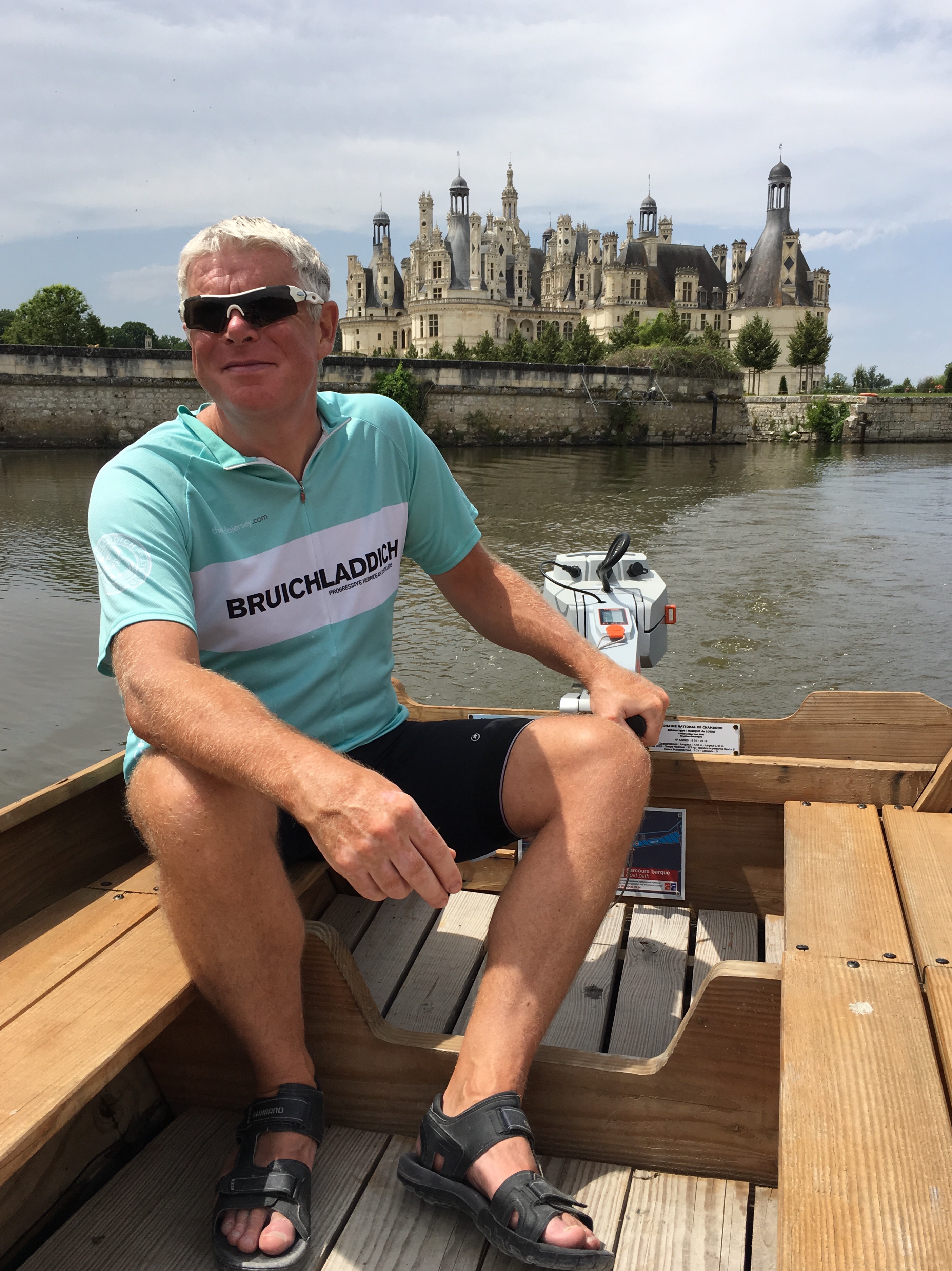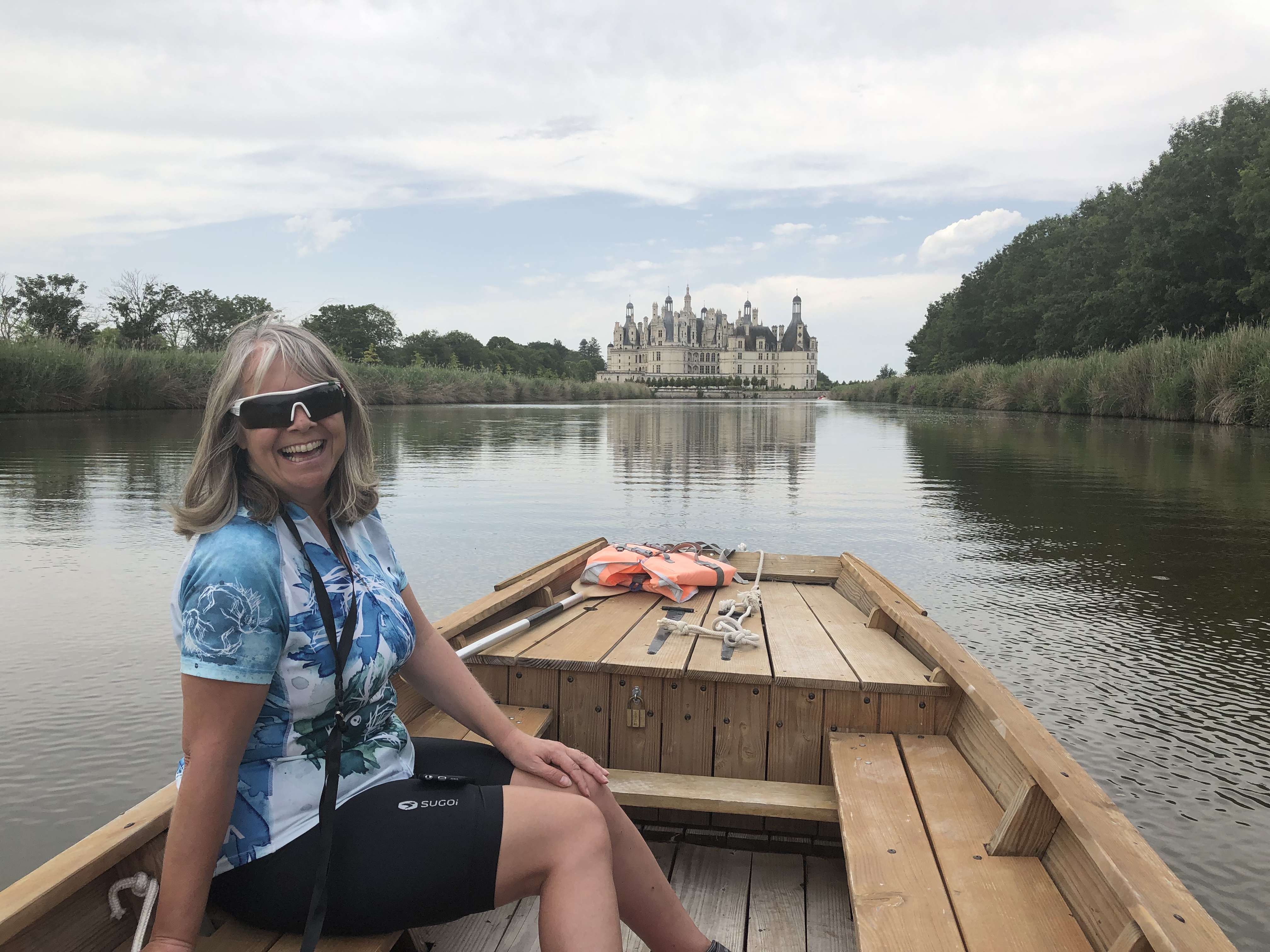 The mosquito problem is definitely not solved, though.
We gave the boat back, reclaimed the tandem and headed back towards the Loire a Vélo Route . Although it was far from the most direct route to tonight's destination of Blois, we simply retraced our steps to the gate, and then to the Loire, picking up the route where we'd left it. Admittedly this was partly our jointly completist attitude, but also because otherwise we'd have been on the wrong side of the river all the way to Blois, with no bridges available to cross back until Blois itself.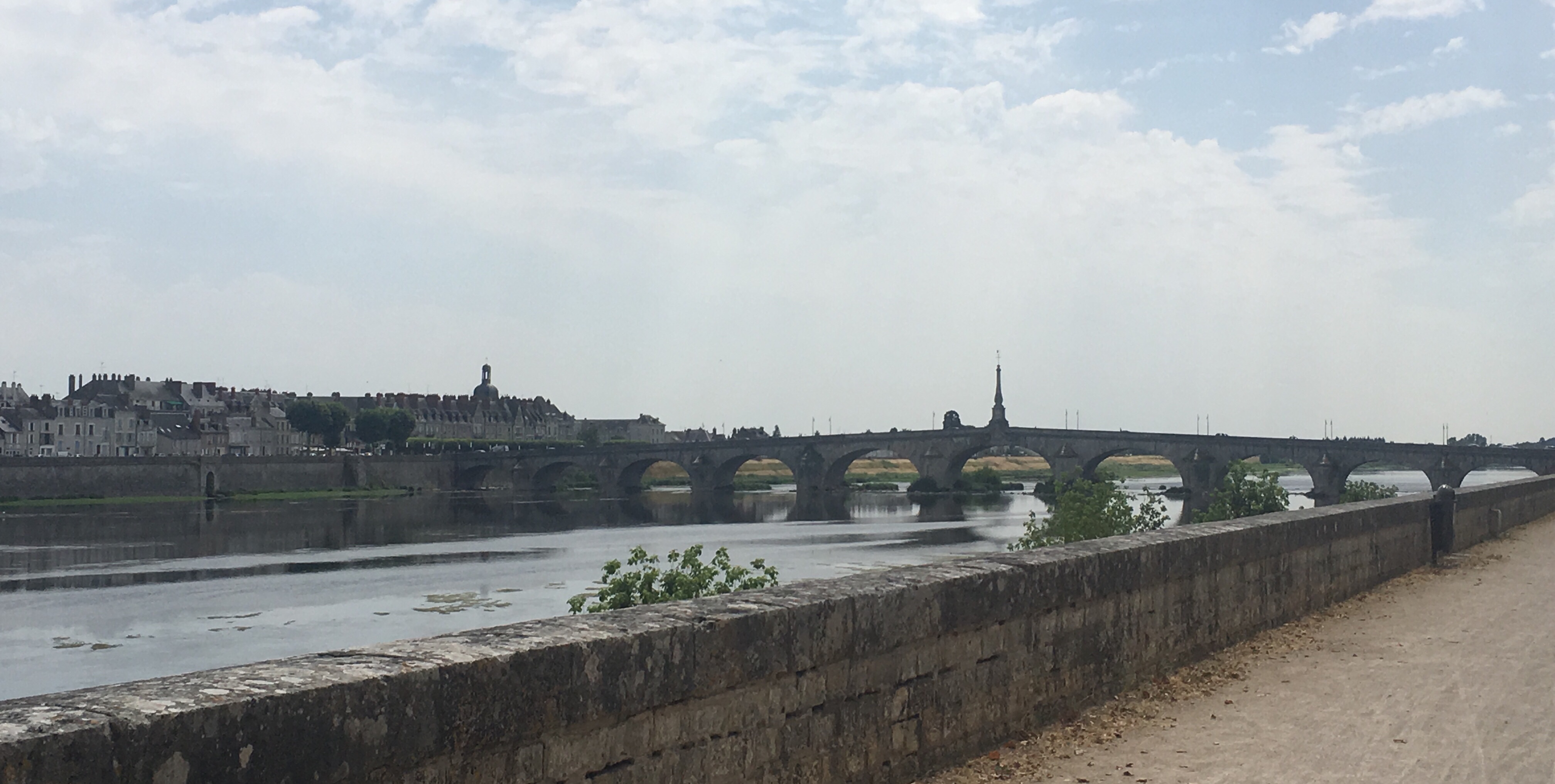 It was very pleasant, getting a little warmer but not oppressively so, and we soon pulled into Blois and found our new home for the next two days.
It's been a very pretty couple of days on the river. About time we saw some vines, though…
Here's a video of today's route and today's track.