Distance: 60.9 km
Time: 3 hours
Average speed: 20.3 kph
Ascent: 181m
Descent: 199m
Total distance: 792 km
Total time: 43 hours 47 minutes
Briare was absolutely beautiful. Our hotelier recommended a little stroll around the canal basin, so we headed out to dinner early and it was well worth it.There were lots of boats in the marina, some in better shape than others.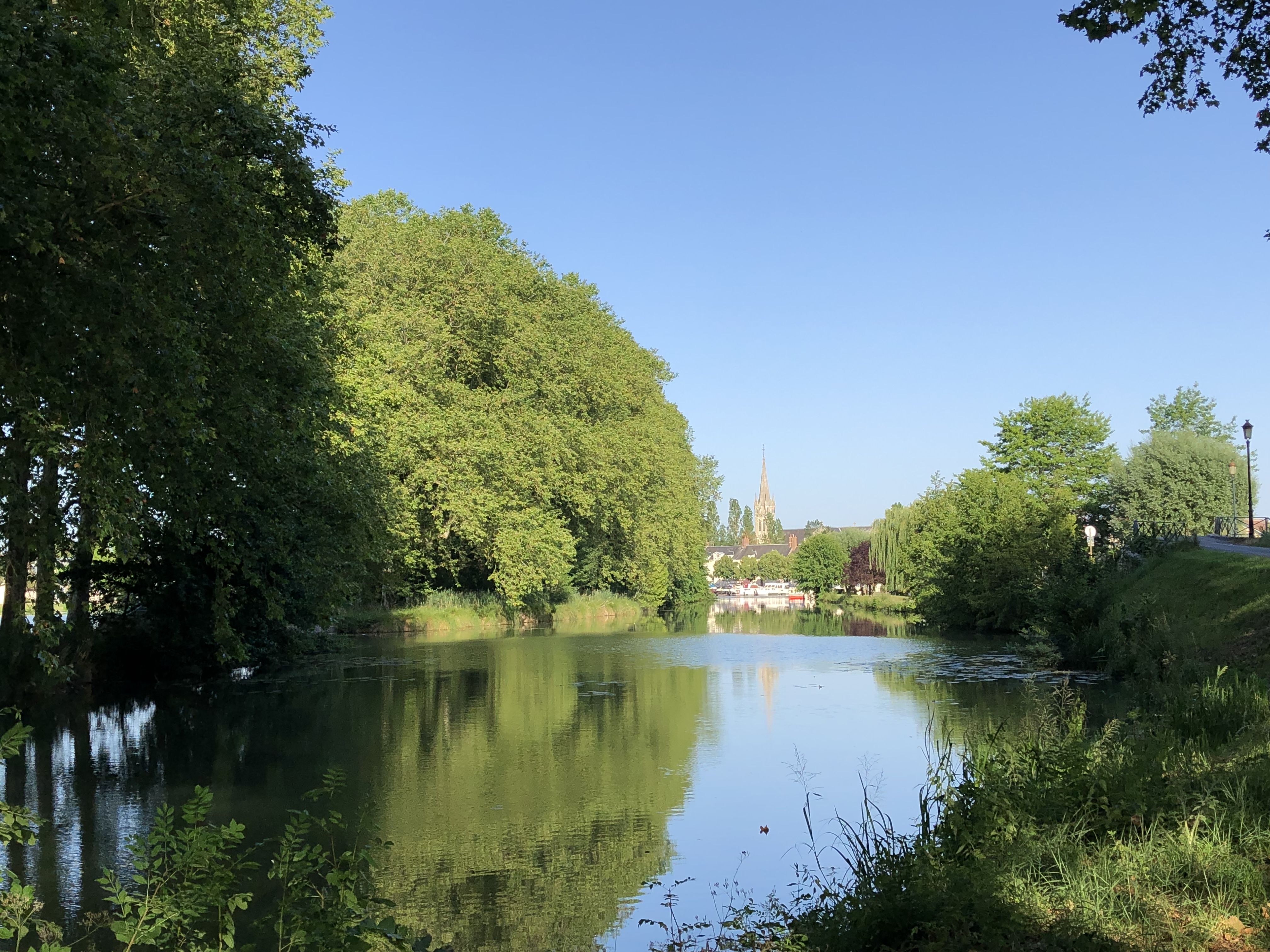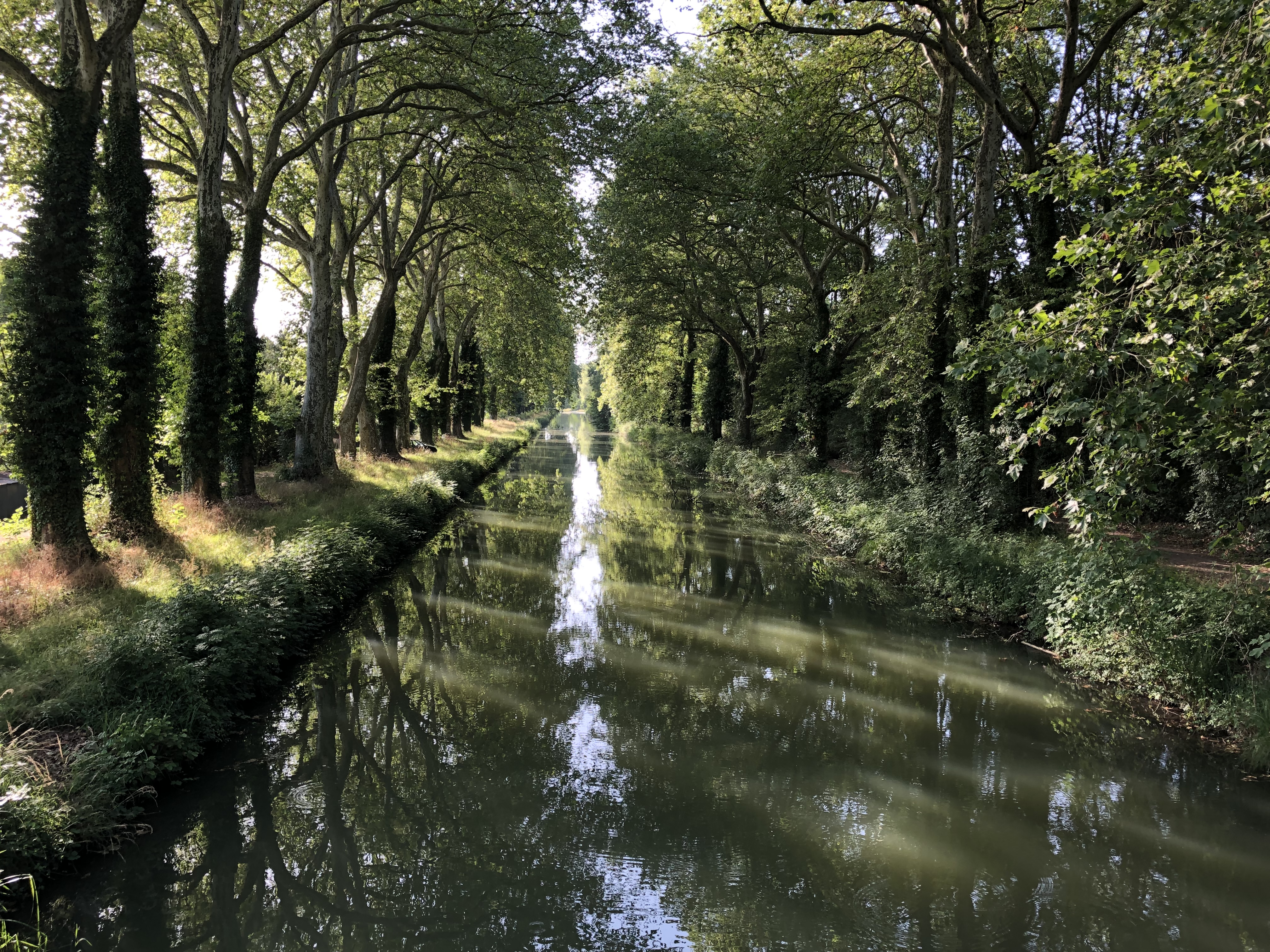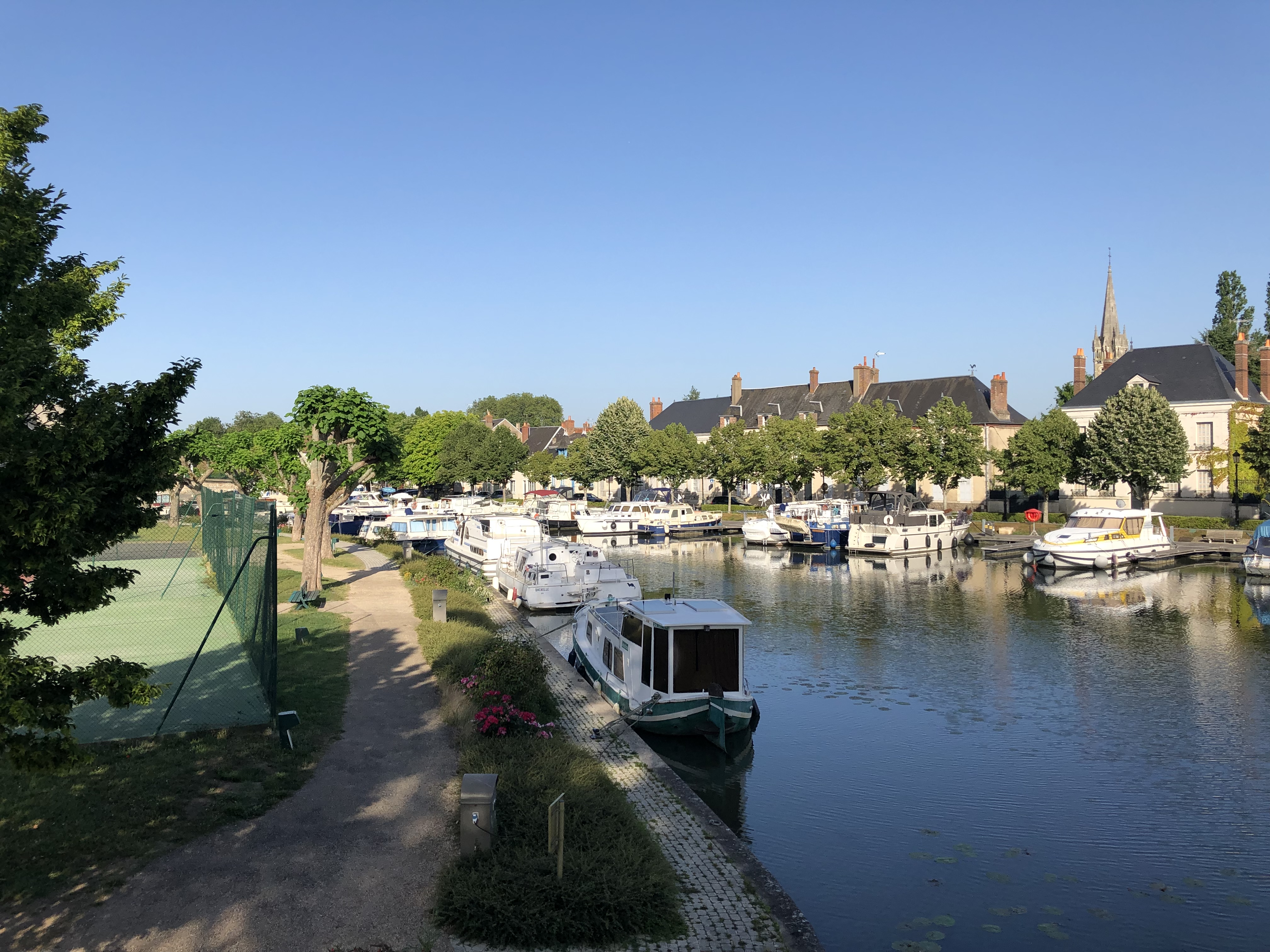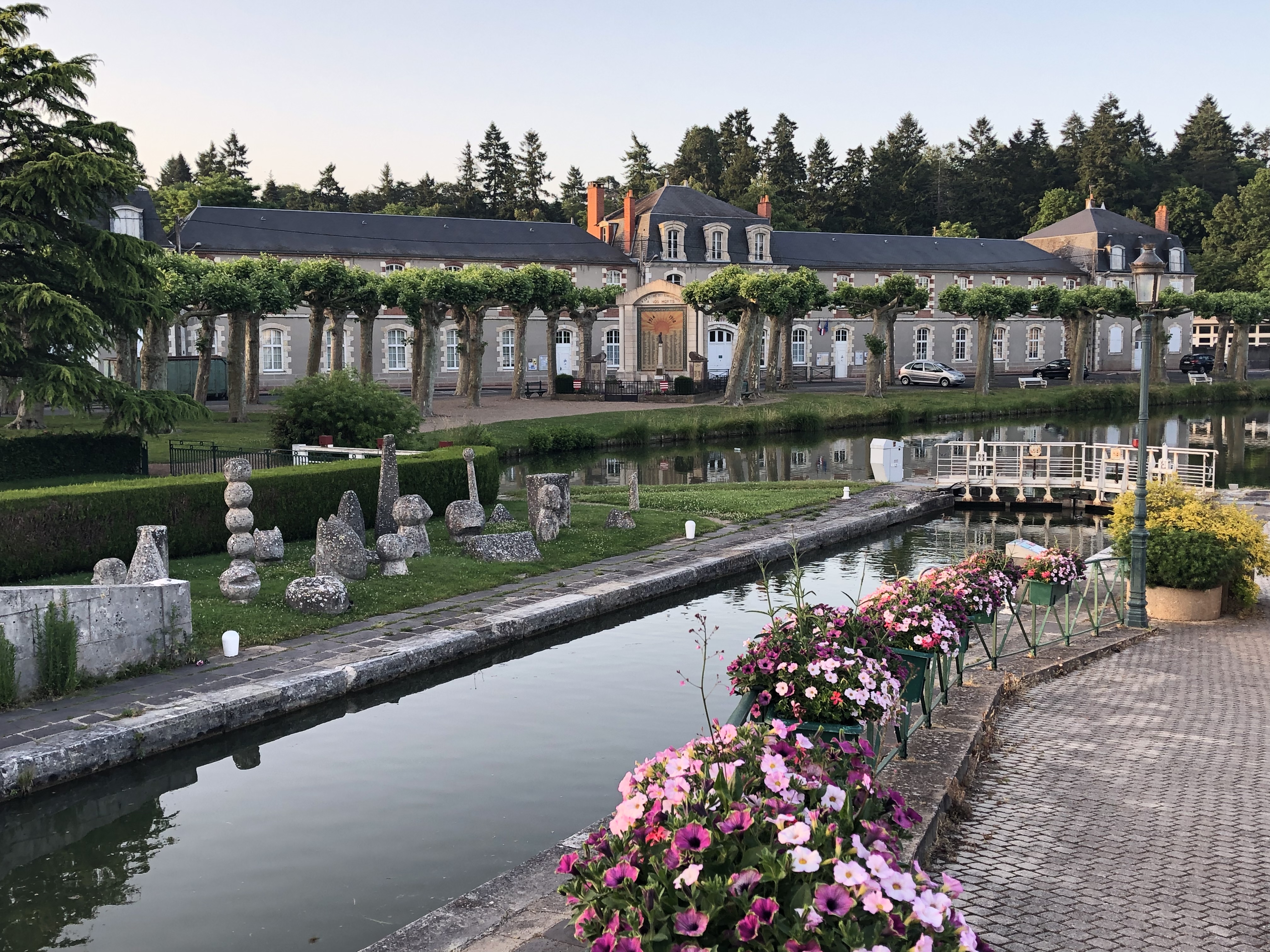 Dinner at Le Petit Saint-Trop was fantastic, a very relaxed service, but food of an extraordinary quality served with quiet pride and rightly so. We enjoyed a bottle of Gienoise wine, knowing that we'd be cycling through Gien today. We walked the short distance back to the hotel after dinner, thinking what a shame it would have been if we'd missed Briare, no wonder Simon and Dianne love it so much.
Up betimes today, then, in order to cover the 60km to Châteauneuf-sur-Loire by noon, thus avoiding the worst heat of the day. We walked along the canal aqueduct over the Loire, and I remembered how excited we were to encounter the first one of these at Digoin. It was much shorter than this one!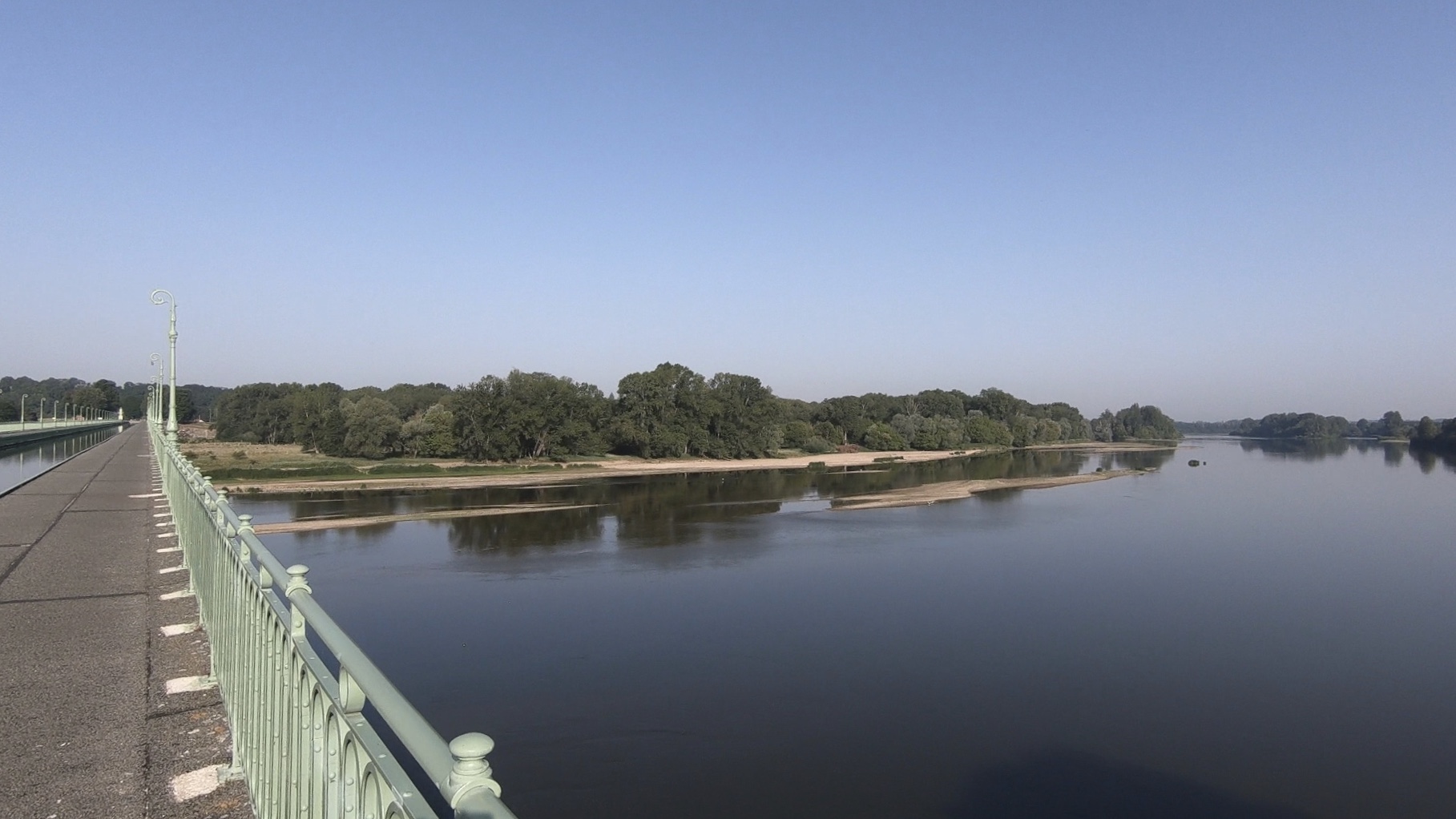 One last fond look back at Briare in the morning light, and we were off and running on the cycle path.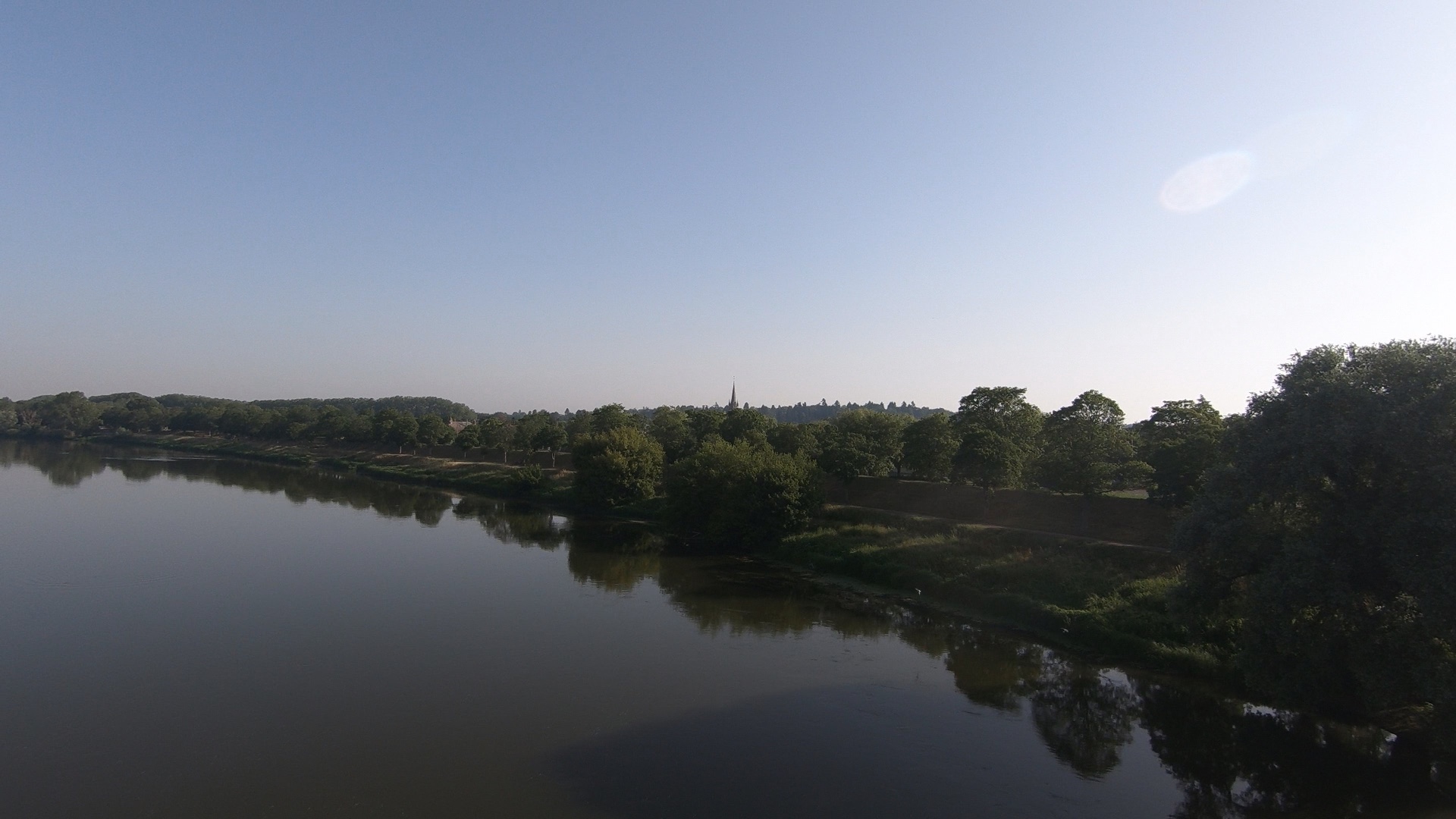 The route has been brilliant so far, very well signed and almost always on dedicated cycle paths or tiny roads. For the first hour or so we saw no other cyclists on the route at all, perhaps because we'd left so early. The sun was very bright, and our shadow bowled along beside us looking very sharp.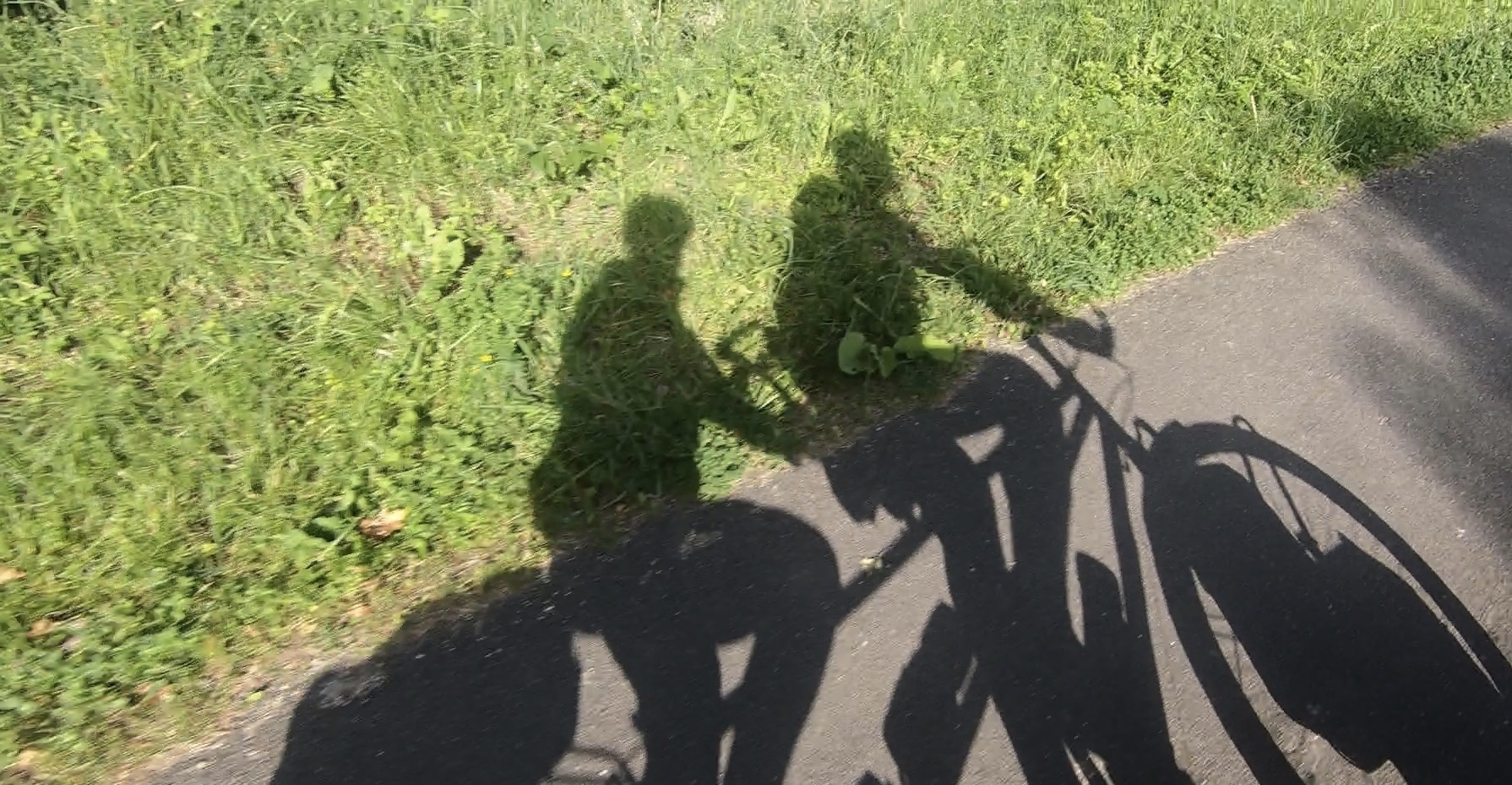 Approaching Gien, we came round a corner and then, wow, a sudden château across the other side of the river. I bet everyone stops at this very place to take a picture.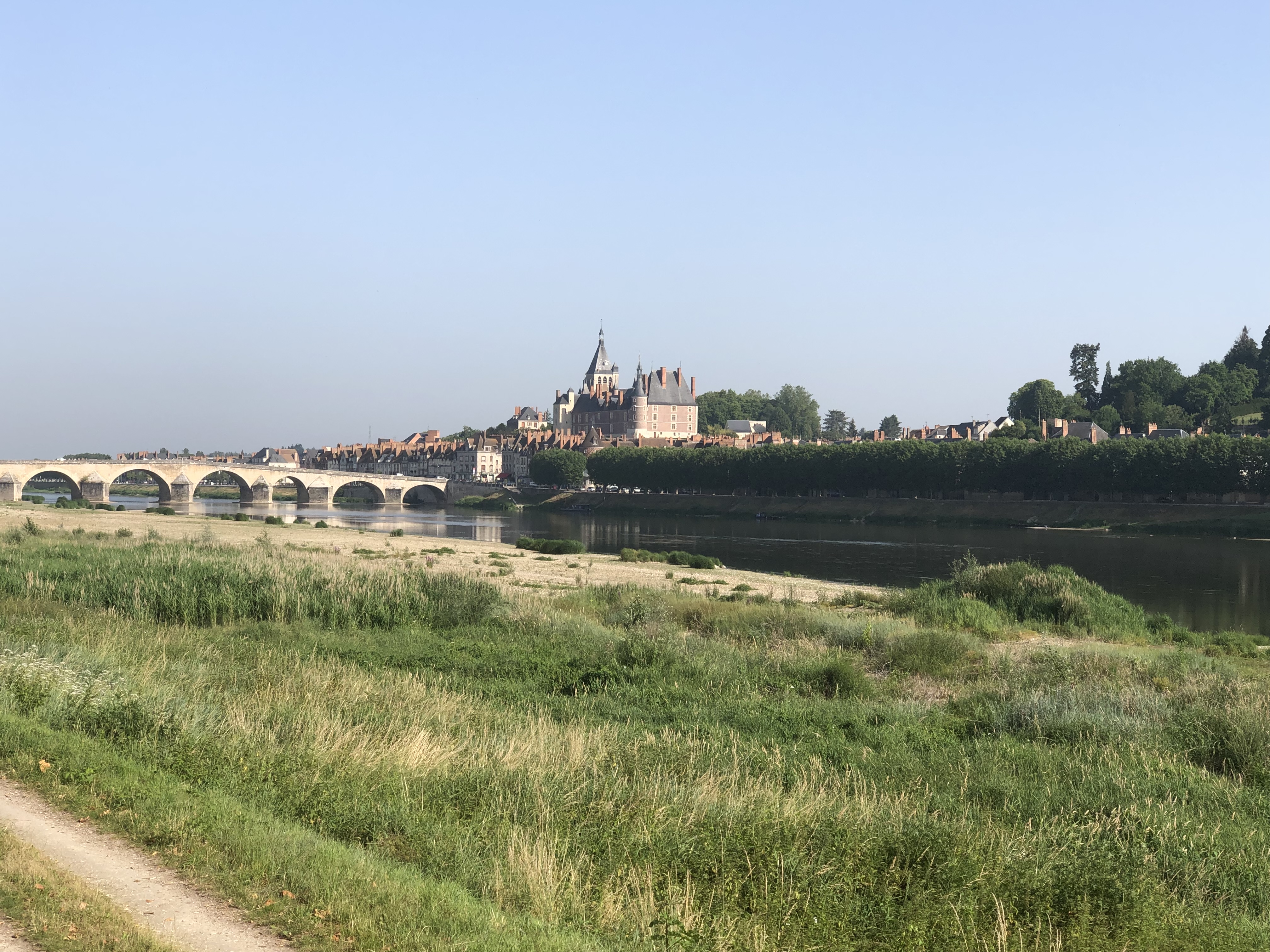 The route undulated a little, especially in the sections with more roads than cycle paths, and it was surprising how much our legs have adjusted to the non-climbing, flatter style of cycling that the last few days have brought. The hills, tiny though they were, seemed quite an effort!
Today's power station loomed into view, bigger than yesterday's, but we didn't pass very close to it.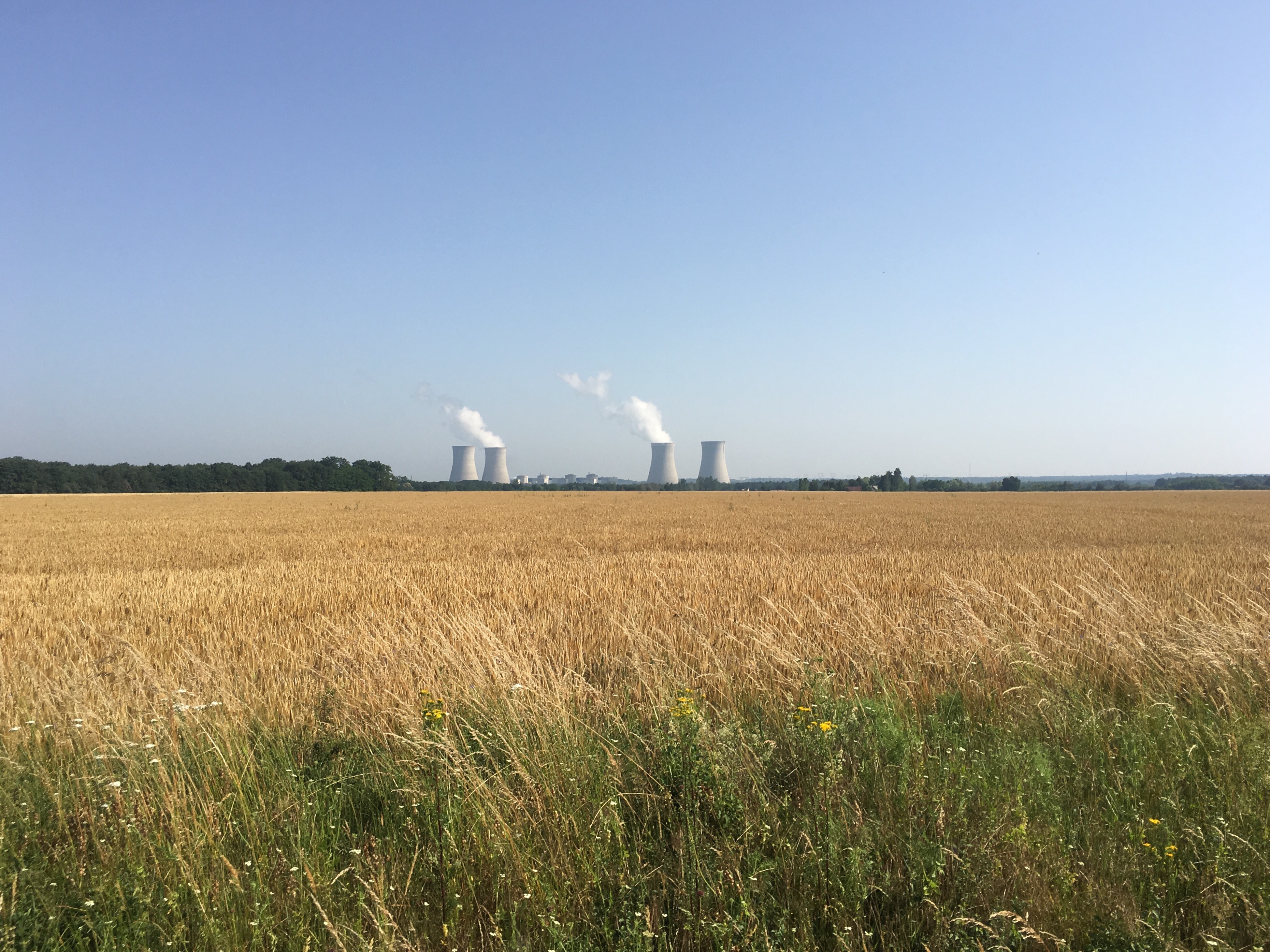 A little forested section provided some much needed shade for a few kilometres…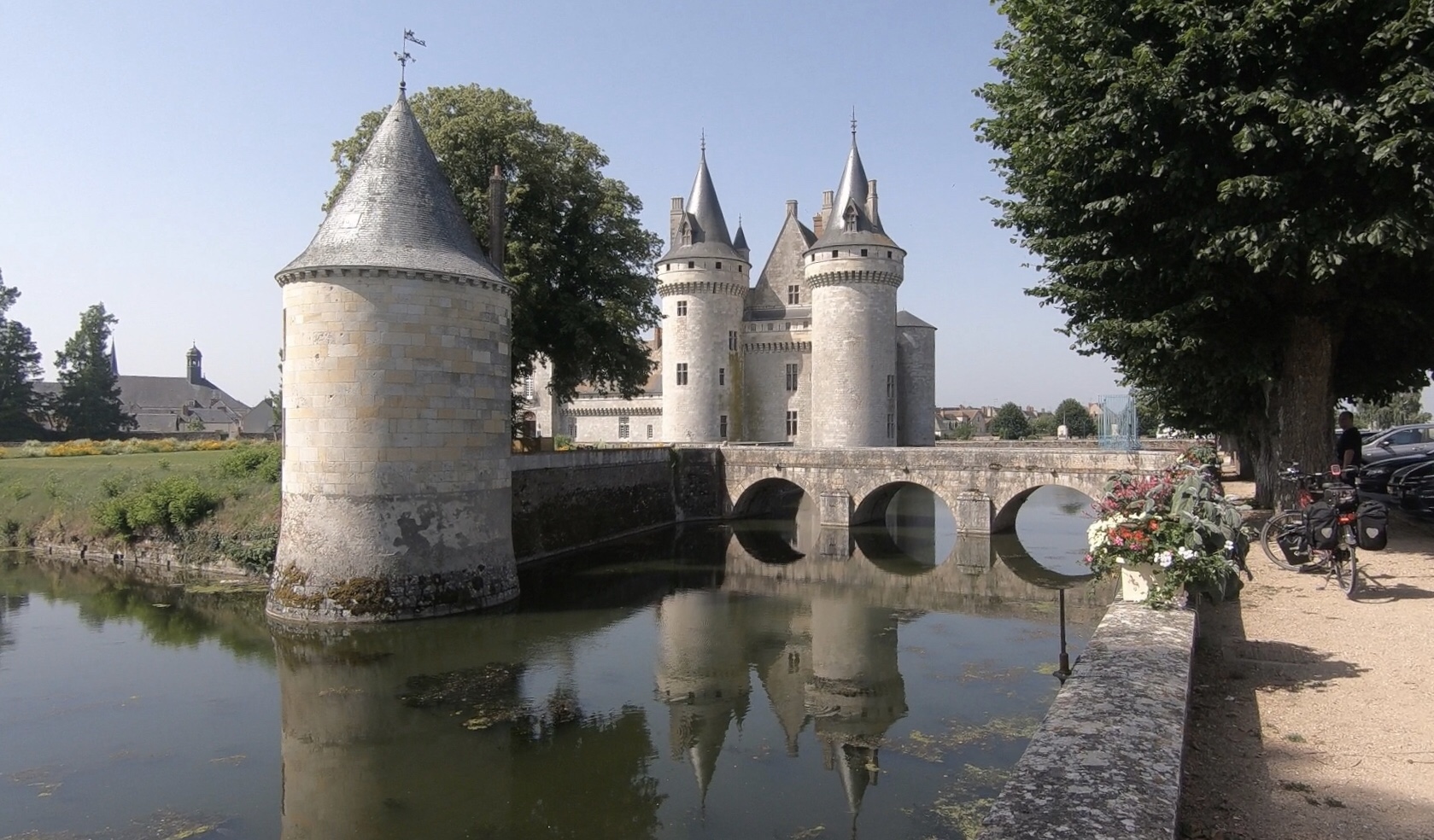 … after which it was back on the levée, and a sign saying 'Travaux', which seemed unlikely. Roadworks there actually were, though, and a cheery greeting from the workers for all the cyclists – we were seeing more of them now.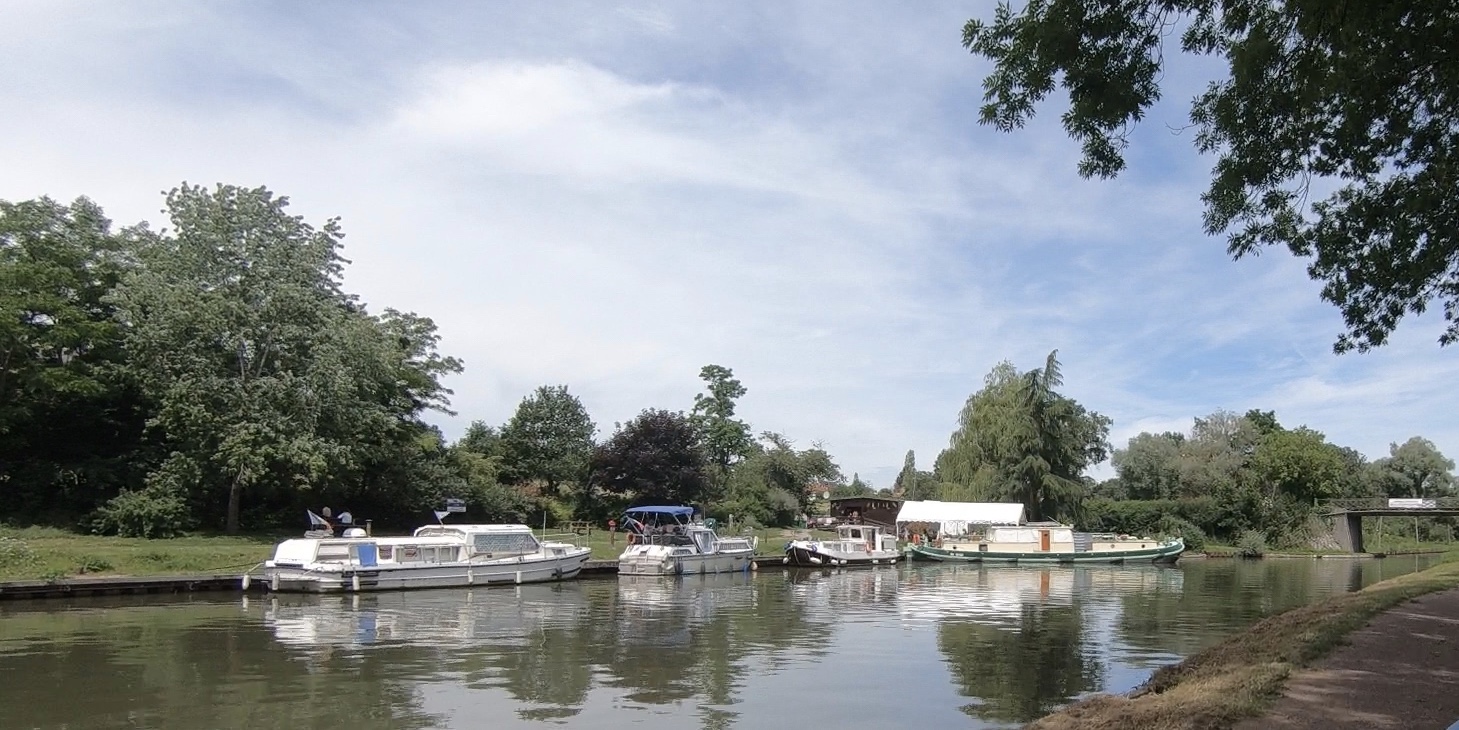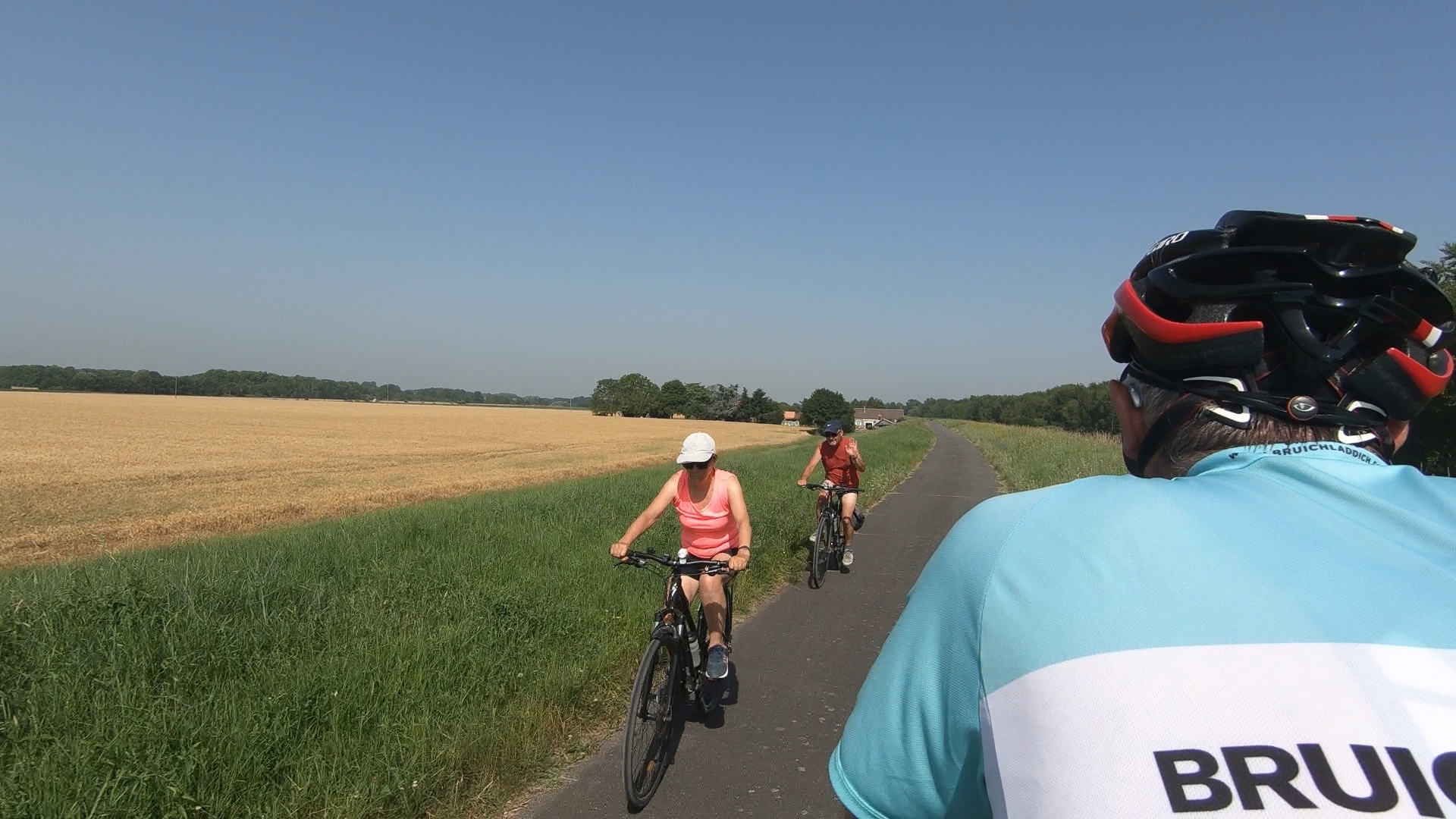 At Sully-sur-Loire a second stealth château appeared out of nowhere. It was the full fairytale castle, with a moat and everything.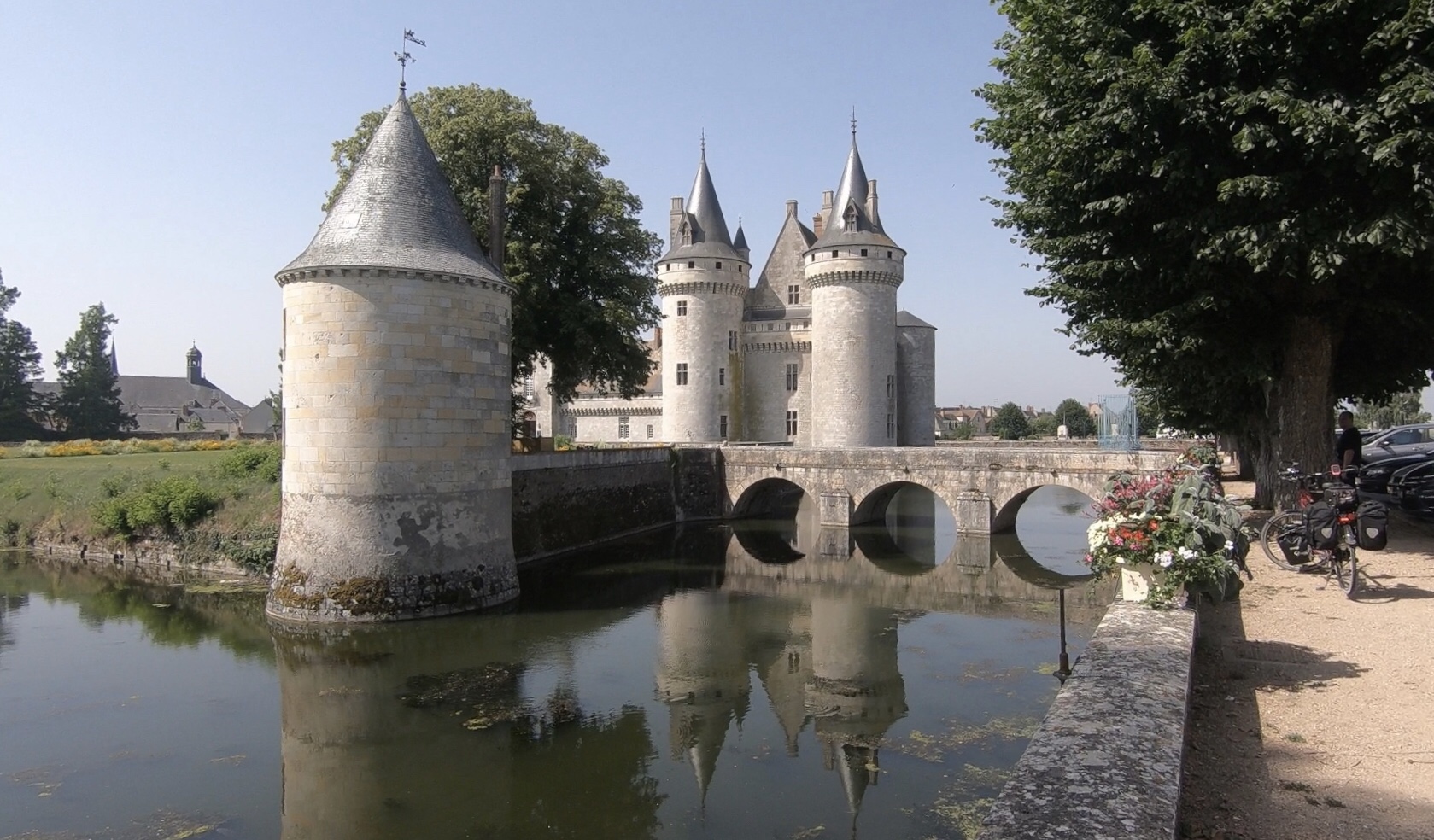 Two French cyclists we'd passed earlier on the levée caught us up and we chatted for a while before taking the customary photos of each other.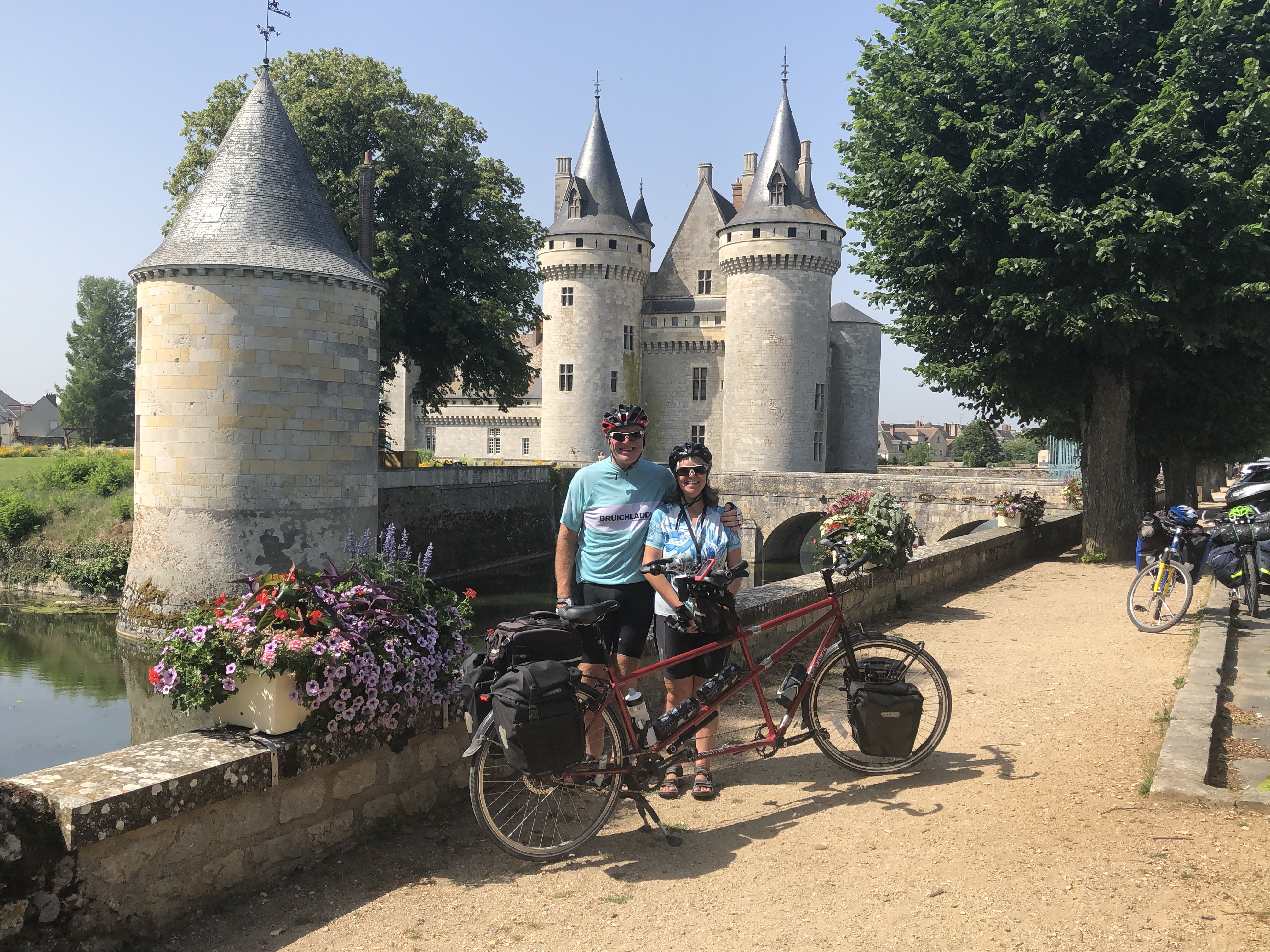 They were adjusting their days for the heat too, saying that they'd done only 40km yesterday, and didn't plan to go too much further today.
Neither did we, just 20km to Châteauneuf-sur-Loire and we were looking good for our noon arrival. The cycle path took us close to the river, and we spotted an opportunity we've been looking for, to dip our toes in the river. The water was a lovely temperature, a swim would have been fantastic.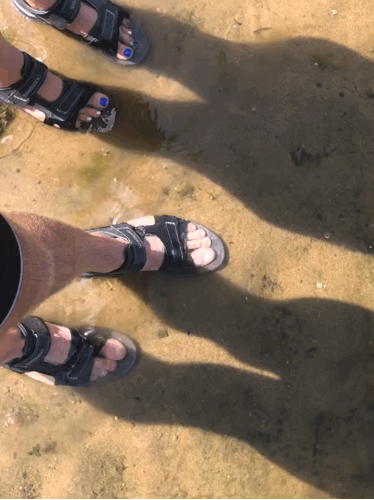 This achieved, we climbed back onto the back, with slightly sandy feet now, and rode the last few kilometres into Châteauneuf-sur-Loire to find our lodgings.
We were quickly settled in by our host, and we've even been out to the supermarket for provisions, so no need to face the heat of the day again.
It'll be an early start again tomorrow, another 60km to do in the cooler temperatures of the morning, to Beaugency.
Here's a video of today's route and today's track.