Distance: 42.29 km
Time: 2 hours 20 minutes
Average speed: 18.2 kph
Cumulative distance: 1717.85 km
Cumulative time: 84 hours 50 minutes
Word of the day: 'spingere' (spin-jair-ay) – to push
We had a long lazy swim in the pool after we'd completed the day's 'arrival protocol' in Castiglione del Lago. It was fabulous, and only us in it! There was a little jacuzzi section at one side, and, spotting us down that end our lovely hosts switched it on for us. They were so friendly, no wonder the Swedish guests we met at breakfast had been coming back for so many years. Ivanella, the lady of the couple, had a smile which lit up the room, and obviously really enjoyed having guests.
We'd booked ourselves into a restaurant in the old town, overlooking the lake for dinner, the hundred steps to get up there felt quite hard after the day's excursions! We had a wander through town before dinner, including a look at the fortress.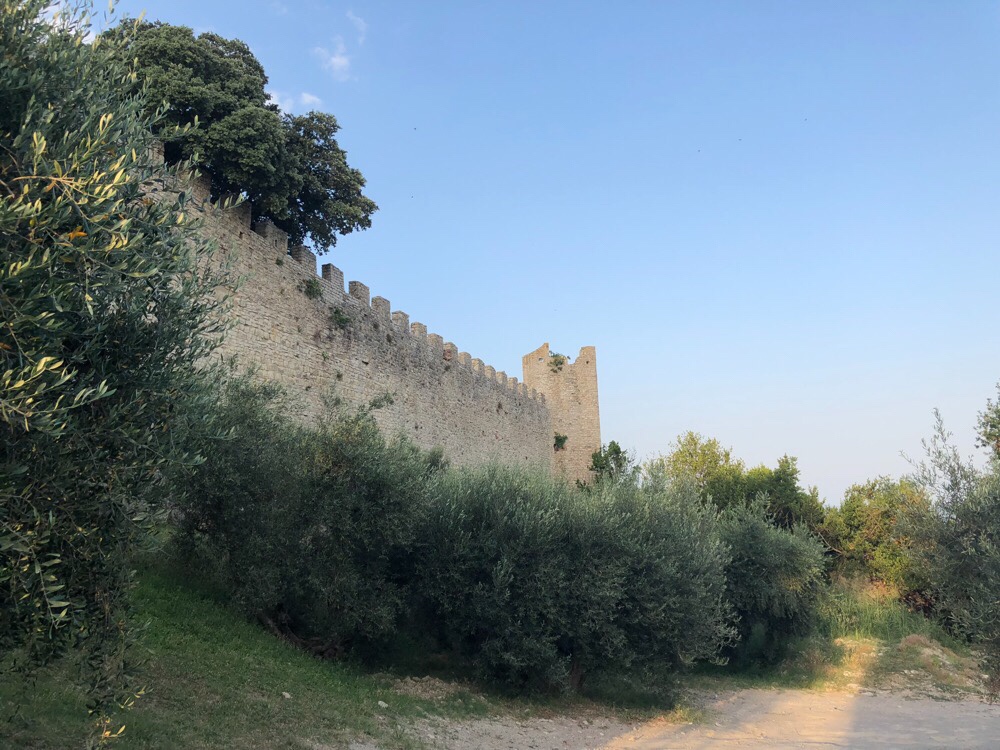 We had a good dinner, a bottle of Colli di Trasimeno wine, and watched the swifts darting around in the sunset.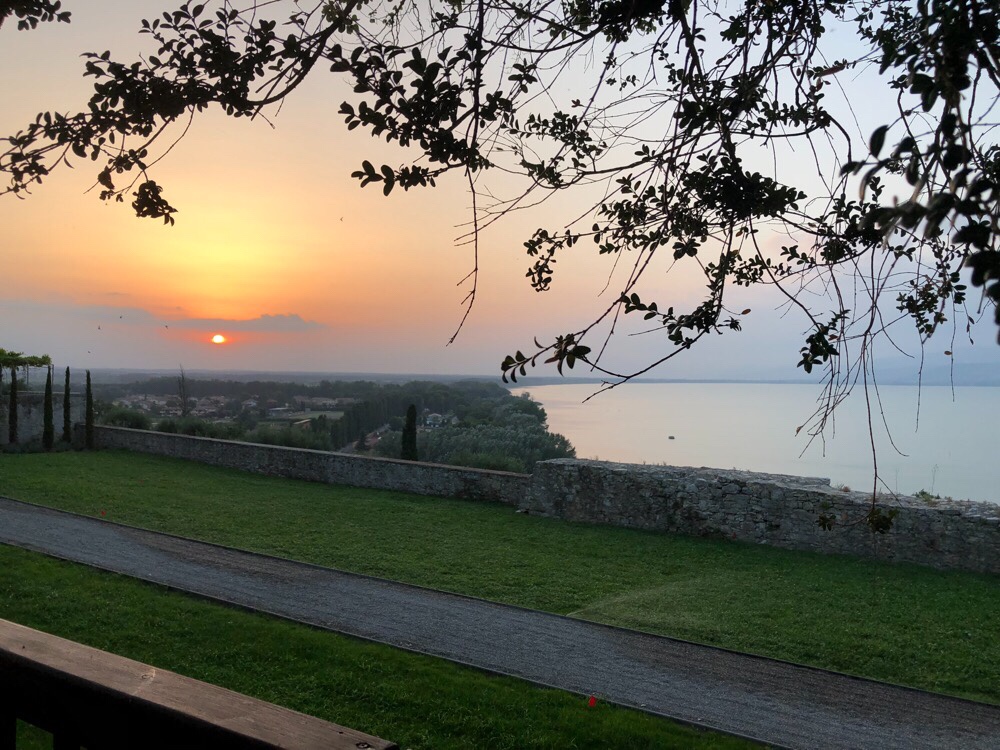 Out of the Porta Senese and down the steps home was much easier, of course.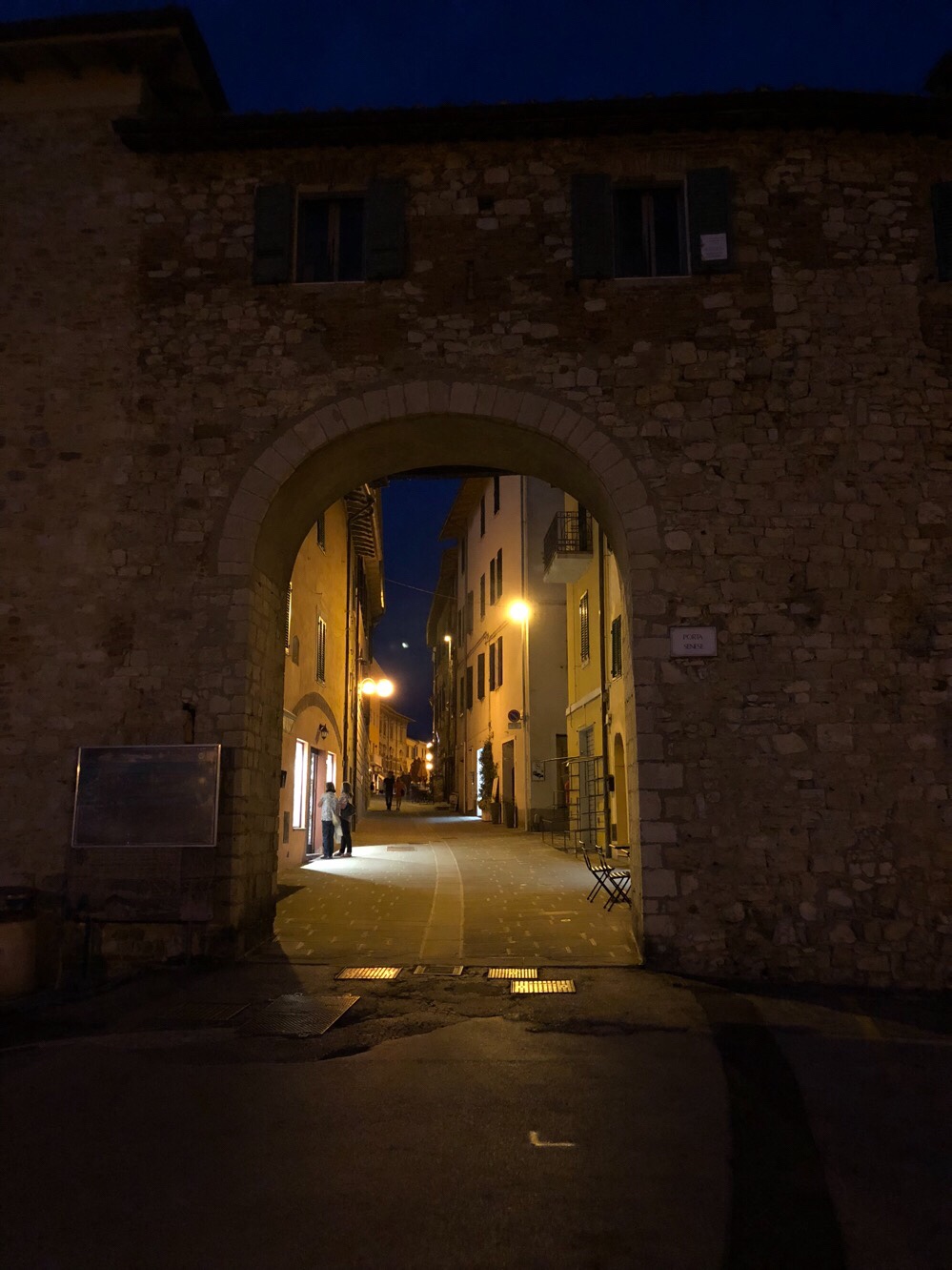 And so to today. Our target was Perugia, a hilltop town, and we knew the last part would be challenging. We raced through the early kilometres just fine, including a section on an excellent cycle path. We caught up and passed an elderly gentleman on the path, he tucked in behind and announced that he was seventy seven. He clearly decided that we weren't going fast enough for him, and passed us, reiterating to the Captain that he was seventy seven. He looked very good! When he continued on the cycleway as it became more gravelly we decided to follow him – it saved us a little climb, perhaps. We had a good view back to Castiglione.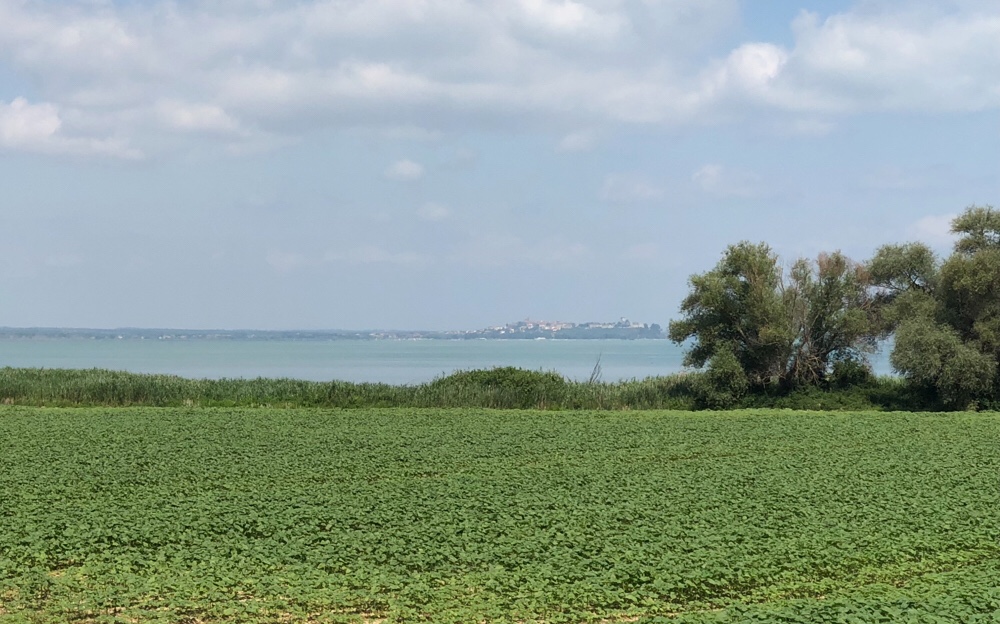 Eventually it was time to turn away from the lake, and having climbed a small ridge we found ourselves in the next valley. We stopped for a drink next to a prison, the Stoker choosing this moment to fire up the GoPro to check a setting, not seeing the 'video surveillance' signs. The Captain was rather alarmed, especially when the Polizia Penetenzia van drove past us shortly afterwards. There were no arrests, though.
Perugia hove into view. It looked awfully high up.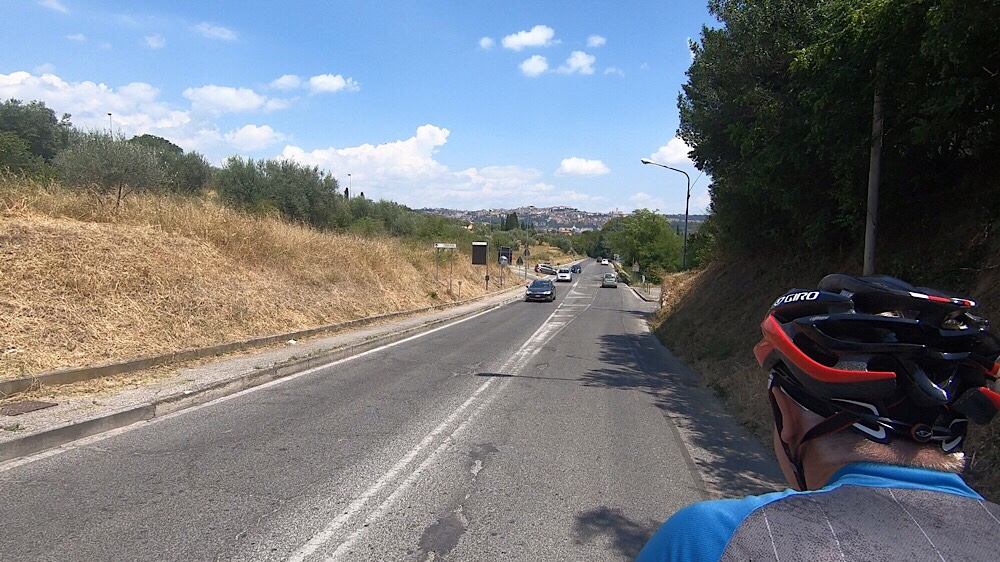 We carried on towards it, on a frankly awful road surface. Our choice of lunch stop wasn't massively successful, it looked like a cafe but served only ice-cream. "It'll be fine", we said, "only 8km to go".
How wrong we were! Well, it was definitely only 8km to go, but good grief, they were practically vertical! We had to push the tandem up some of it, it was steep and horribly rutted in places. We got into Perugia, finally, and it was like a maze. Little tiny streets, tall buildings, it was quite difficult to find our lodgings and by the time we did, we were both a bit past it, to be honest.
The redemptive power of a shower helped, though, and we've been out to shop for tea and see the main square.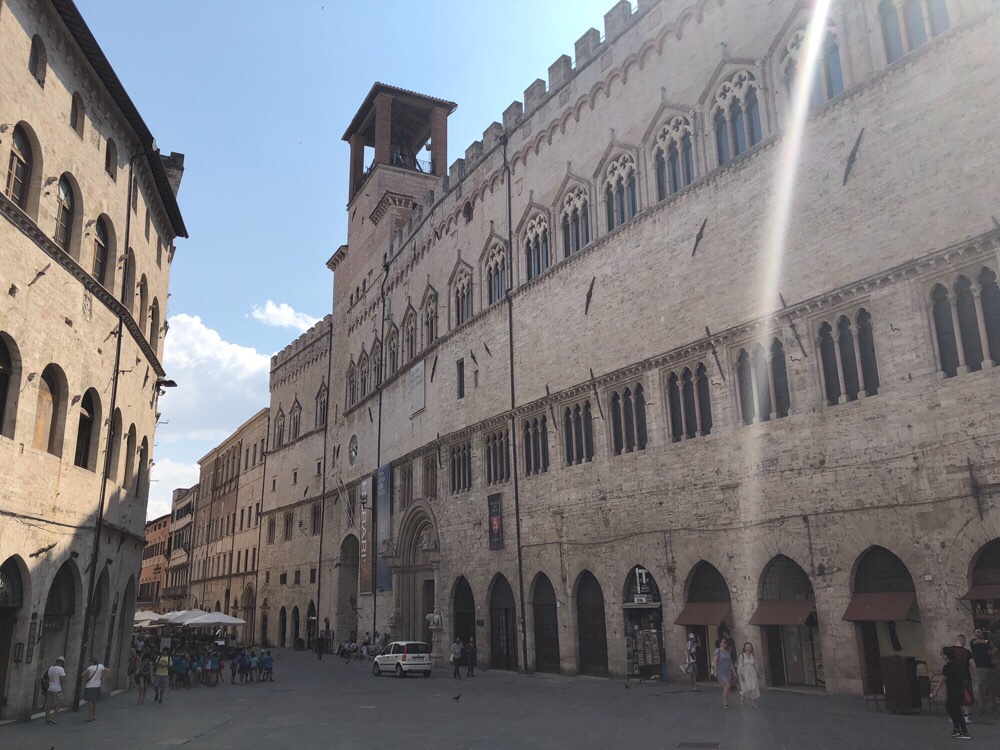 There were excellent views back down over the lower parts of the town, and towards Assisi, where we're headed tomorrow.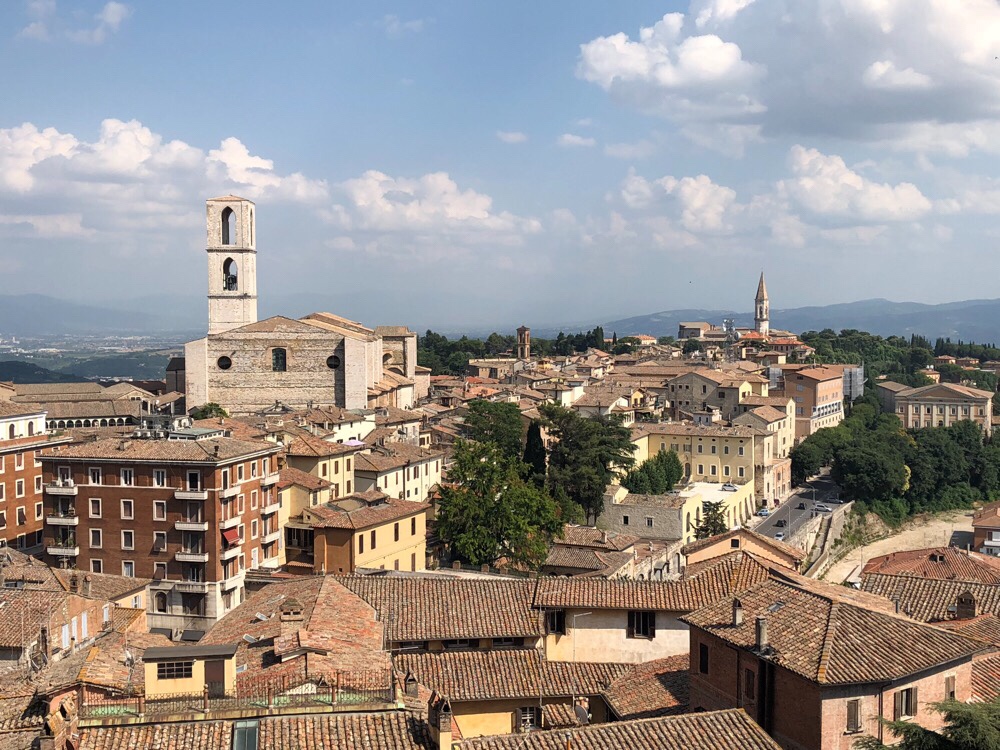 It'll be a short day, just 24km, to leave plenty of time for sight-seeing.
Here's today's track.