Distance: 22.48 km
Time: 1 hour 23 minutes
Average speed: 16.2 kph
Cumulative distance: 1531.59 km
Cumulative time: 74 hours 22 minutes
Word of the day: 'corte' (core-tay) – short
Villanuova was pretty quiet, we popped into the Spar to pick up some ingredients for tea, and had a lovely conversation with the very vibrant young woman serving, an enthusiastic Anglophile and very keen to have an opportunity to speak English. Our Airbnb apartment wasn't the best we've had, it was fine, but very slightly grubby and disorganised, and a problem with the plumbing under the sink caused a bit of a lake on washing up! The balcony had a nice view, though, and we enjoyed eating dinner and finishing the wine out there, watching the light change on the hillside and listening to the 'thwock' of tennis balls being struck at the tennis club at the end of the garden.
We had breakfast at the Spar this morning (it was also a café) and the young woman gleefully suggested we take a whole watermelon up the climb with us today, because it would be so refreshing at the top!
A short day today, but we knew there was a stiff climb to get up to reach San Casciano in Val di Pesa. We pedalled out of Villanuova and turned down into the Val di Pesa. The 'Fi-Pi-Li' road runs through it, a huge highway running from Florence (Fi) via Pisa (Pi) to Livorno (Li), and there was a big queue of traffic waiting to get onto it. We managed to bypass most of the queue, and avoid accidentally getting on to the Fi-Pi-Li (bicycles very much not allowed!), and then carried along the valley floor to Cerbaia, where the road started to kick up.
We stopped for some water first, right by the sign which read '9%'. It looked pretty unrelenting on Jack the Garmin's 'hill profile' view.
It was hard graft. At least 9% for almost a kilometre and a half, just straight up, not a metre of respite. We took it slowly, no heroics, and were rewarded with great views back down the valley when we finally reached the plateau.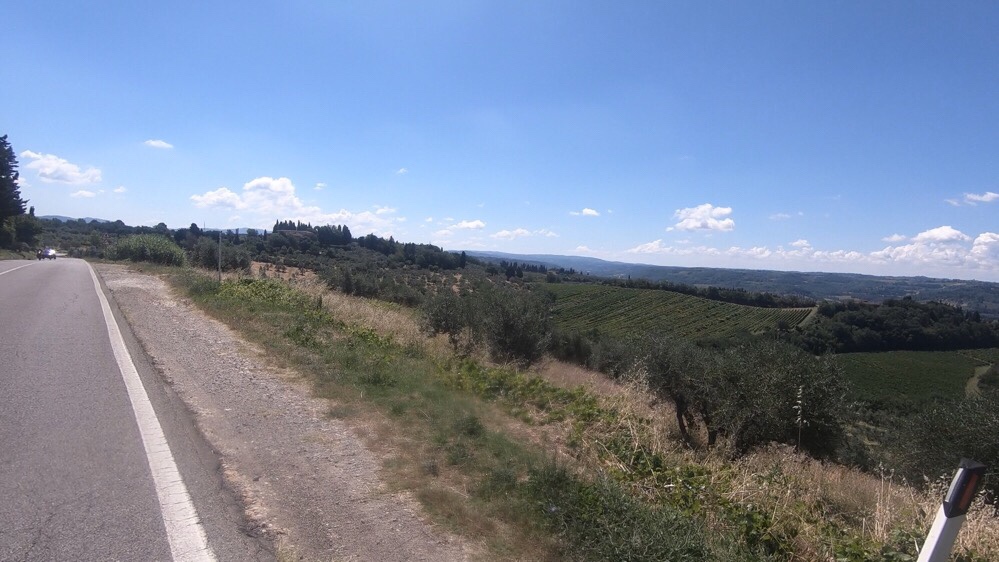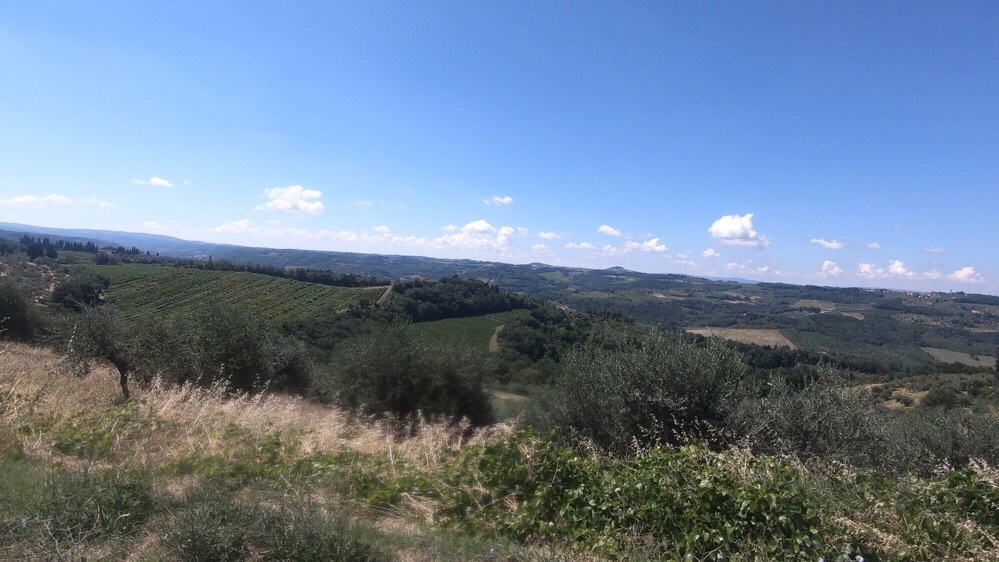 There were a few ups and downs to get into San Casciano, but we arrived pretty much on the dot of midday. It's a lovely place.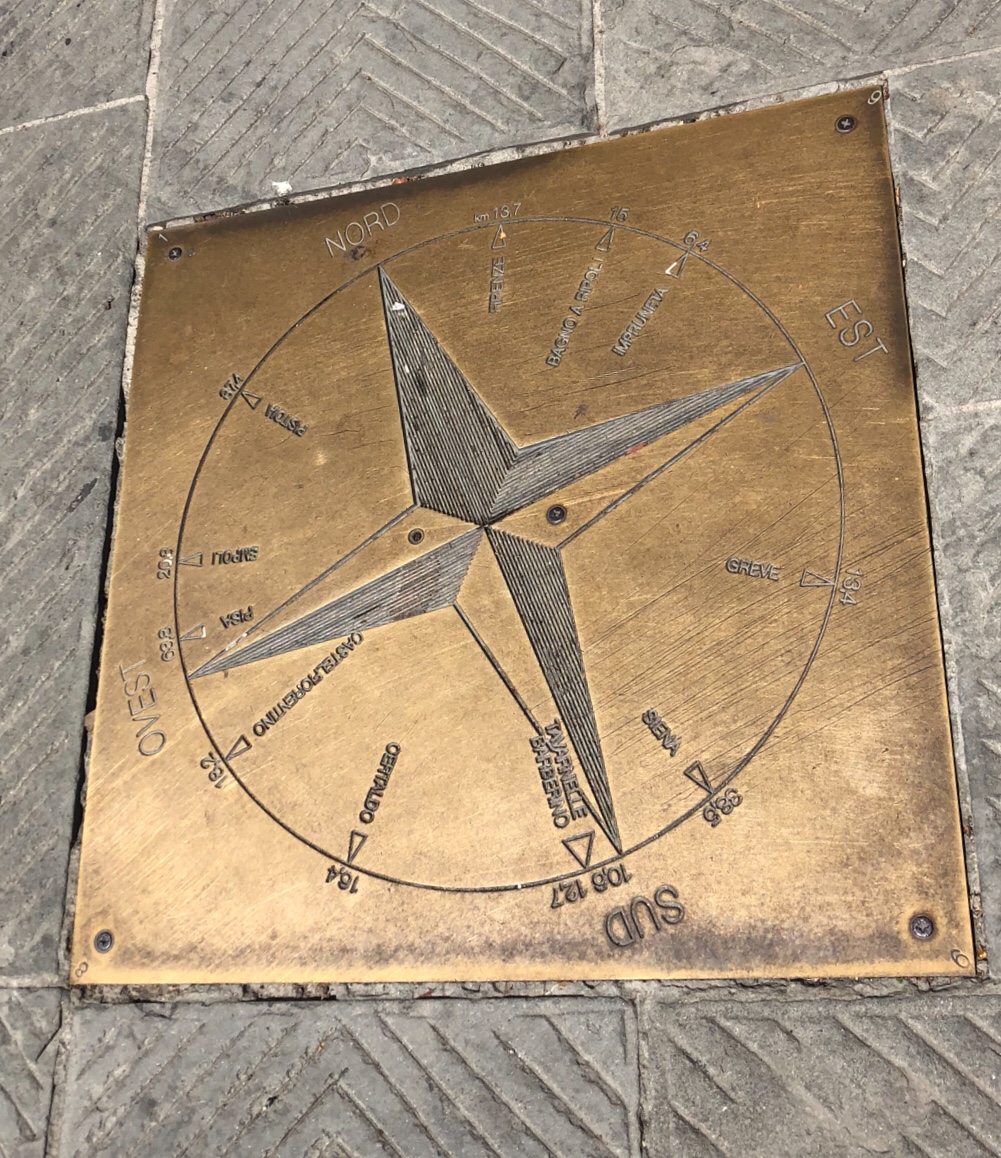 Its claim to fame is that Machiavelli wrote 'The Prince' here, although it is said that he fell to writing it out of sheer boredom during his exile in the town.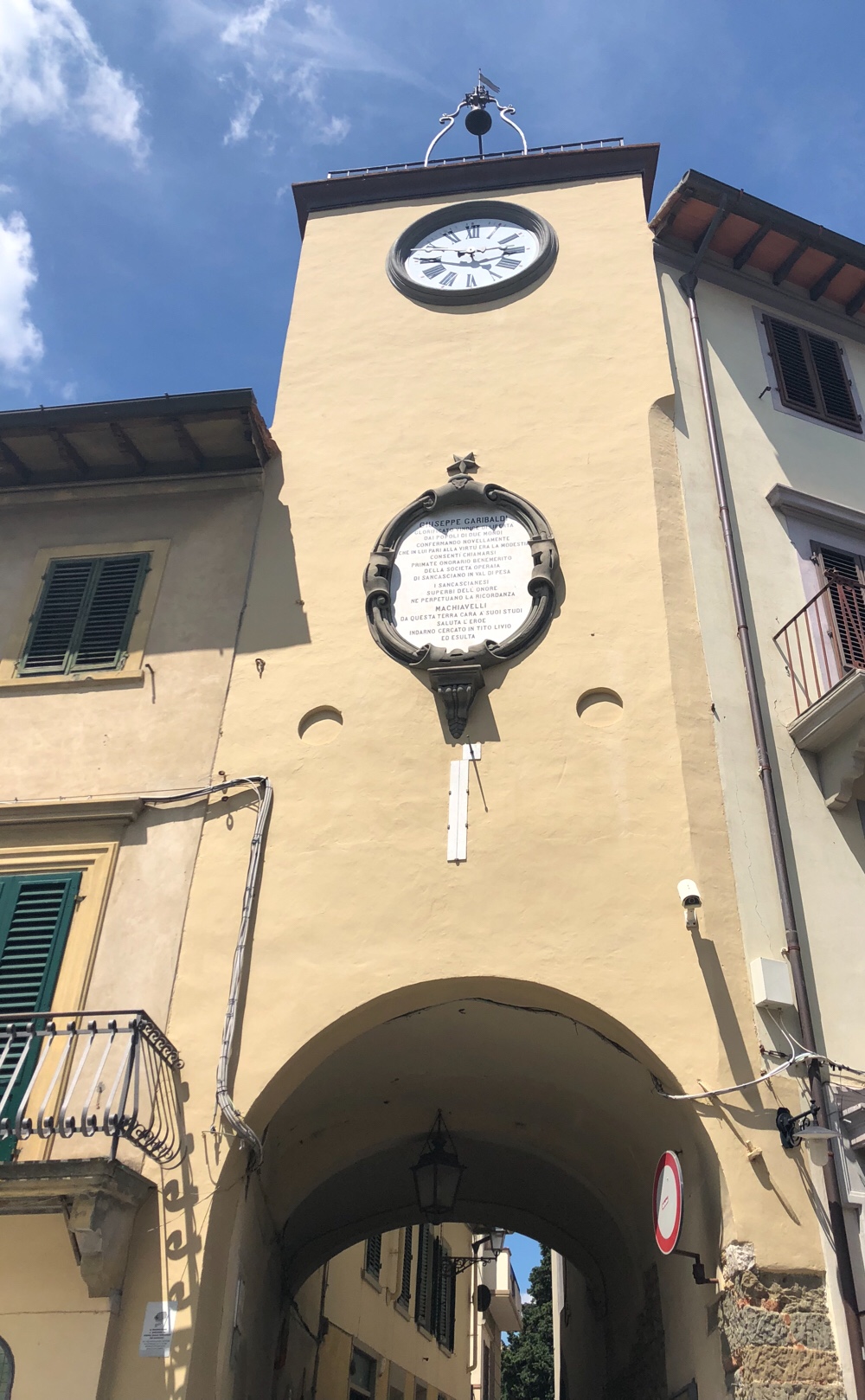 Our apartment is on Via Niccolò Machiavelli, in fact, and it is the antithesis of yesterday's: beautiful; pristine; fabulous.
We're off out to the town's Torre del Chianti later, from which the views should be spectacular. We're right in Chanti Classico country here – wine buffs will remember that there's a black cockerel on the pink label of every bottle of DOCG Chianti Classico wine: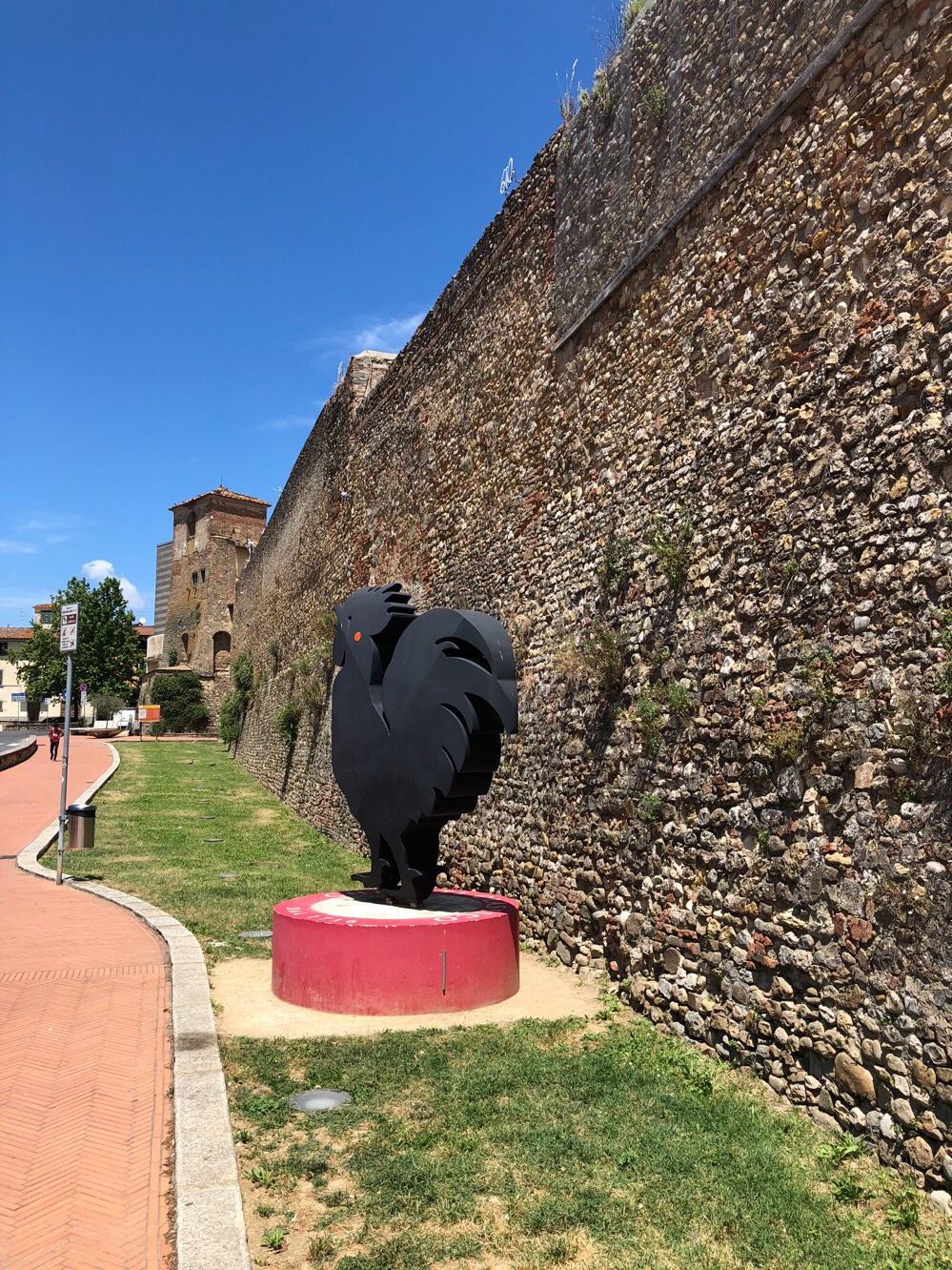 Might have to look out for that tonight…
Here's today's track.
P.S. The Captain's succeeded in having a haircut!