Distance: 40.14 km
Time: 1 hours 50 minutes
Average speed: 22.0 kph
Cumulative distance: 632.83 km
Cumulative time: 29 hours 54 minutes
Word of the day: 'girare' (jeer-ah-ray) – to turn around
We had a good dinner last night at the Ristorante del Duco – a plate to share of the local meats for which Piacenza is known, and then steak and fish for Captain and Stoker respectively. A gelato on the way home, and a discussion about our next destination, then we turned in, knowing we had an early start today.
Only 34km to Cremona, pan flat, but we'd arranged with today's lovely Airbnb hosts, Francesca and Gabriele, that we could check in early, at 11:30, so as to be able to shower and change before lunch and a visit to the violin museum. The alarm went off like a klaxon at 8 and we leapt into action. Well, more or less. We were packed and out on the planned dot of 9:30, though.
If there was ever a day when we needed to get it right, it was today. Two hours to do 34km, that seemed very achievable, but not much contingency. So of course we missed the first turning, carried on, accidentally crossed the Po (which is very wide, as previously noted!), turned round, crossed back, spotted a useful cycle track back up towards the route, discovered that the road to our route was no entry, briefly cycled the wrong way up what we think might have been an exit ramp of a dual carriageway (there was no traffic on it, but…), turned around again, tried the other direction on the cycle path, eventually found the roundabout at the original missed turning and rejoined the planned route. By this time we'd cycled an extra 6km and wasted nearly half an hour.
And it was really hot!
Once on the route, though, we gradually built up to cruising speed on a straight road with a good surface, and breezed along at 30kph for quite some kilometres, catching up. As the kilometres ticked down, we became more confident we weren't going to let Francesca and Gabriele down, and relaxed a bit.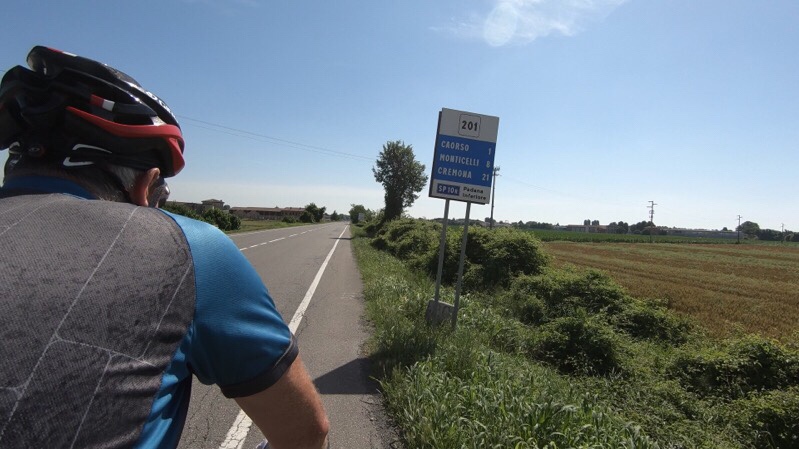 There was also a lovely section on the Via Po, a dedicated traffic-free cycle route in the Po valley, it's been hellish difficult to find, for some reason, but it was well worth it.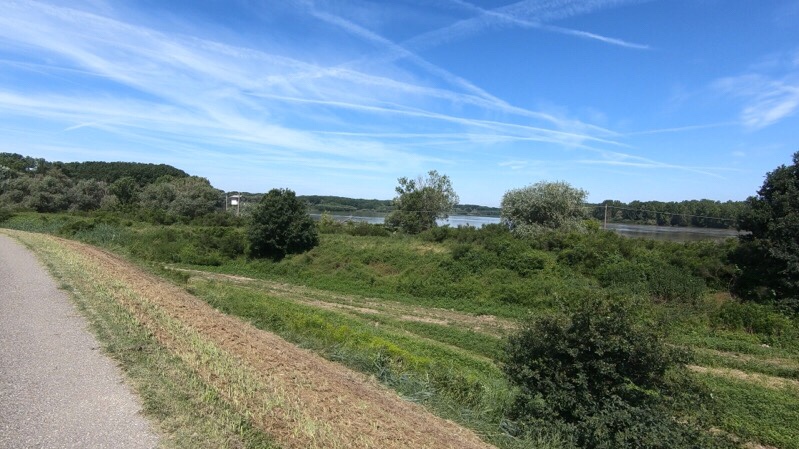 Before long it was time to give our hosts a 'half-hour' warning of our arrival, a last blast along the SP10, over the Po again…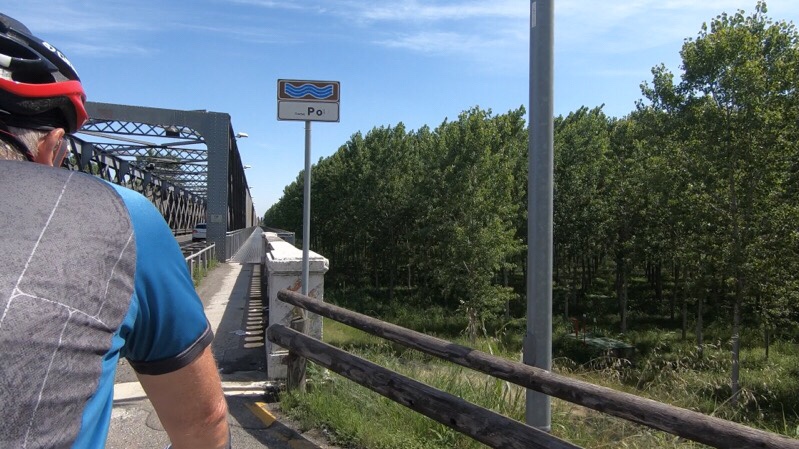 … and into Cremona centre, and there they were. Such a lovely couple, they showed us in and around this gorgeous apartment, it has a grand piano and a bath tub! Not in the same room… We chatted a bit, it turned out that they were both Sicilian, and in fact he was born in Cefalù, our intended final destination. They're going to be in Sicily in August on holiday. Maybe they'll spot us on the road!
After they left we popped out on the bike to Spaccabici, a bike shop about 1km away, and bought the Captain some more robust gloves and a very cool new pair of cycling glasses. He's been experiencing an issue of losing contact lenses in the wind, and general advice was to use more wrap-around glasses, so that's what he's bought. Pictures to follow tomorrow.
A shower and a change of clothes, and we walked out to the Piazza del Comune, where we had lunch looking out to the incredible duomo, including (the restaurant's placemats informed us) the highest bell-tower in Europe. With over 500 steps to climb it, we weren't tempted!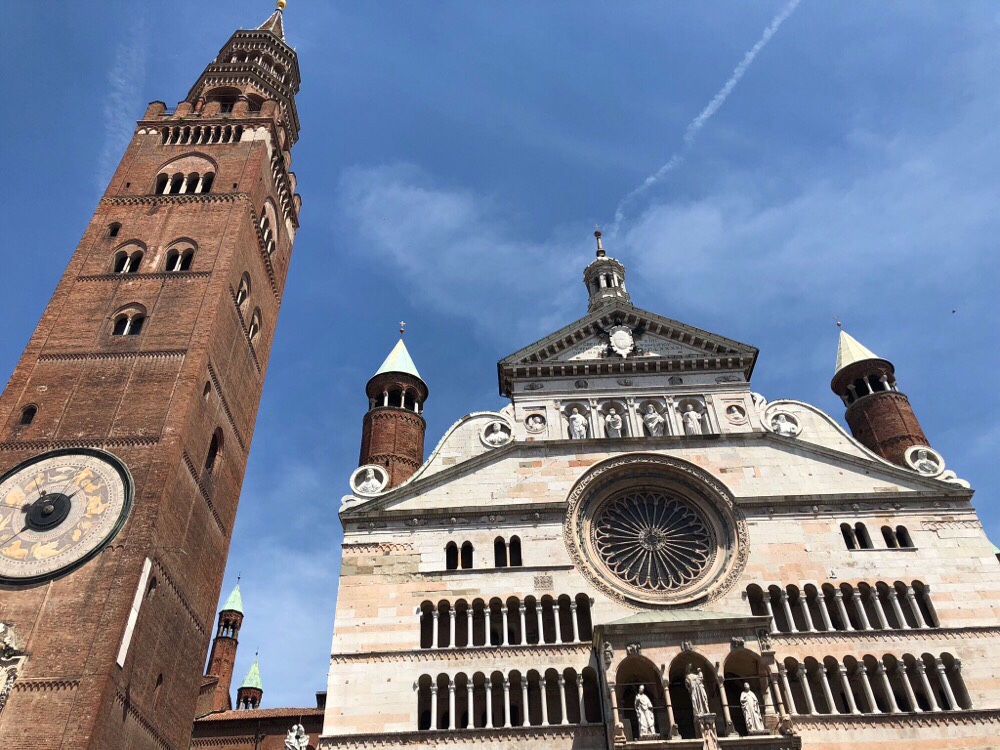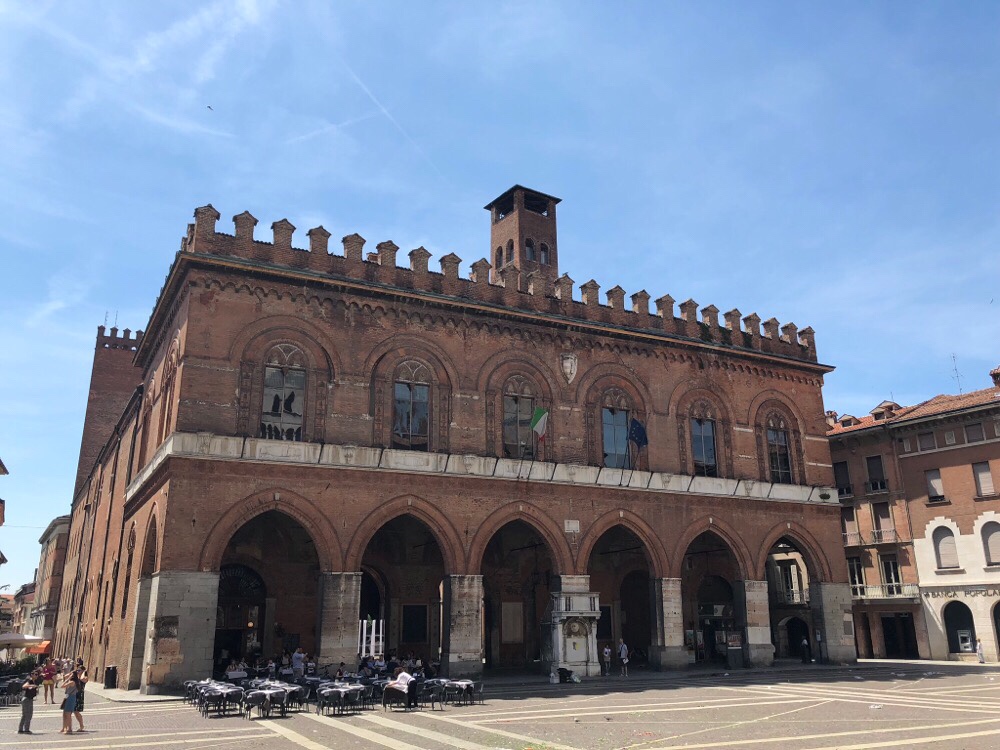 After lunch we visited the Violin Museum, Cremona being the origin, really, of violin making in Europe and beyond.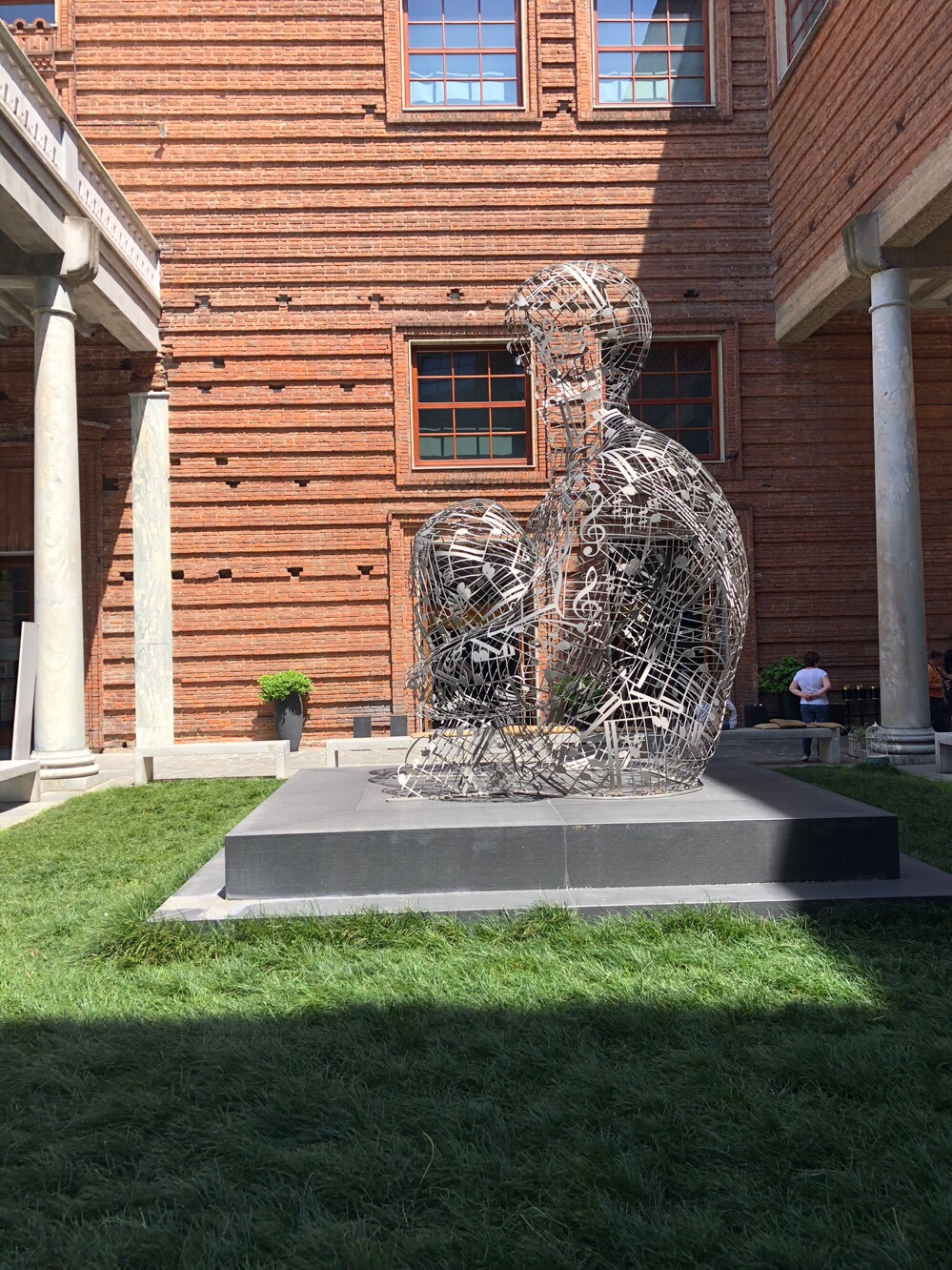 It was very well put together, lots of informative technology alongside ancient instruments. Many of the violins from the seventeenth and eighteenth centuries had individual names, including this Stradivarius, 'il Cremonese'.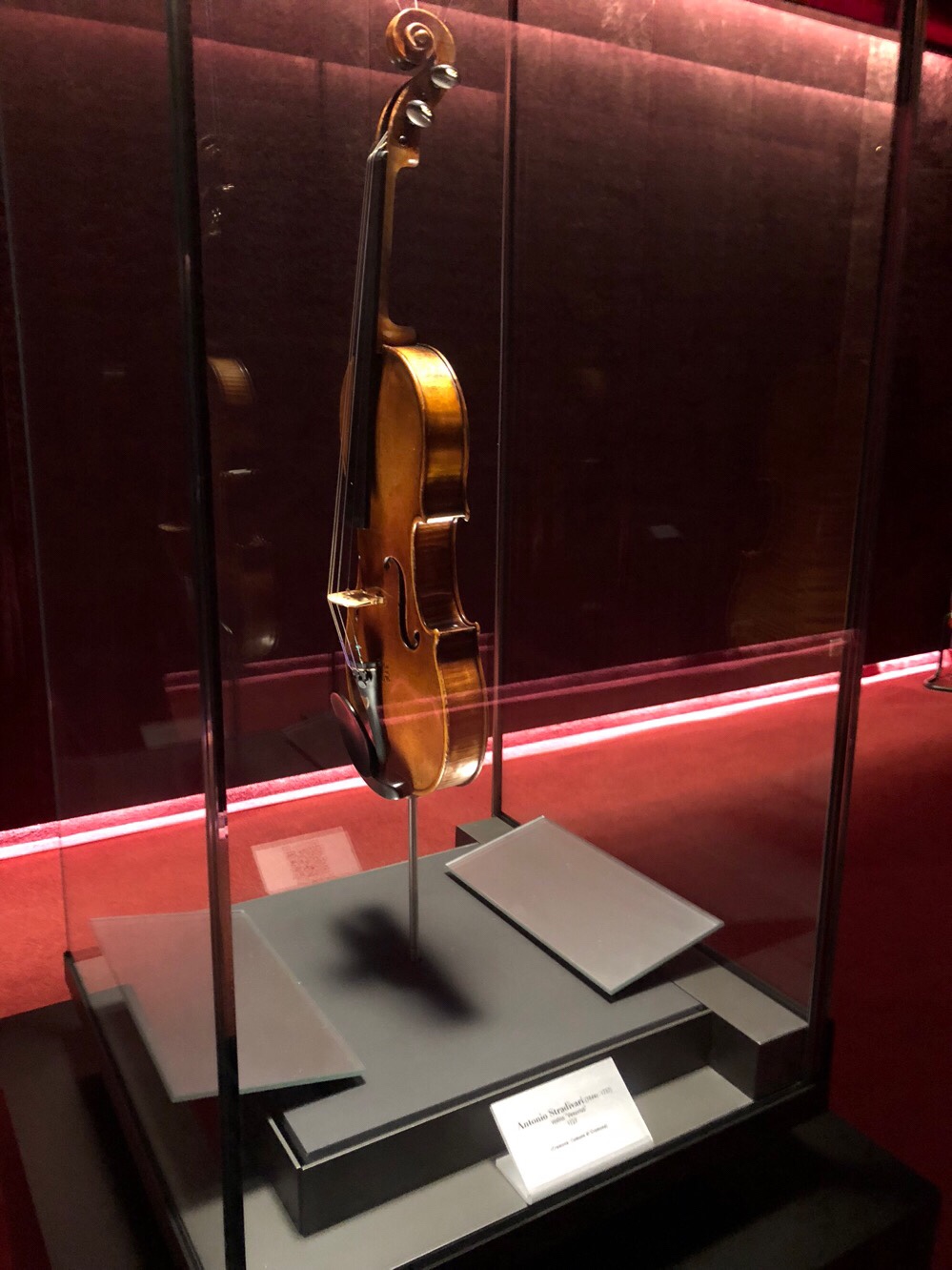 A quick supermarket stop, then back to the apartment. We're off to Sirmione on Lake Garda tomorrow for an indulgent day off the day after. We're still trying to nail down the subsequent route. There's been much head-scratching and changing of minds. That's what this trip was supposed to be about though. Making it up as we go along.
Here's today's track.